Admins can choose to allow their cardholders to assign expenses directly to Xero contacts / merchants. On the Xero Expense Data page in Connections, admins can toggle on the Contacts tile to start displaying imported contacts to their cardholders.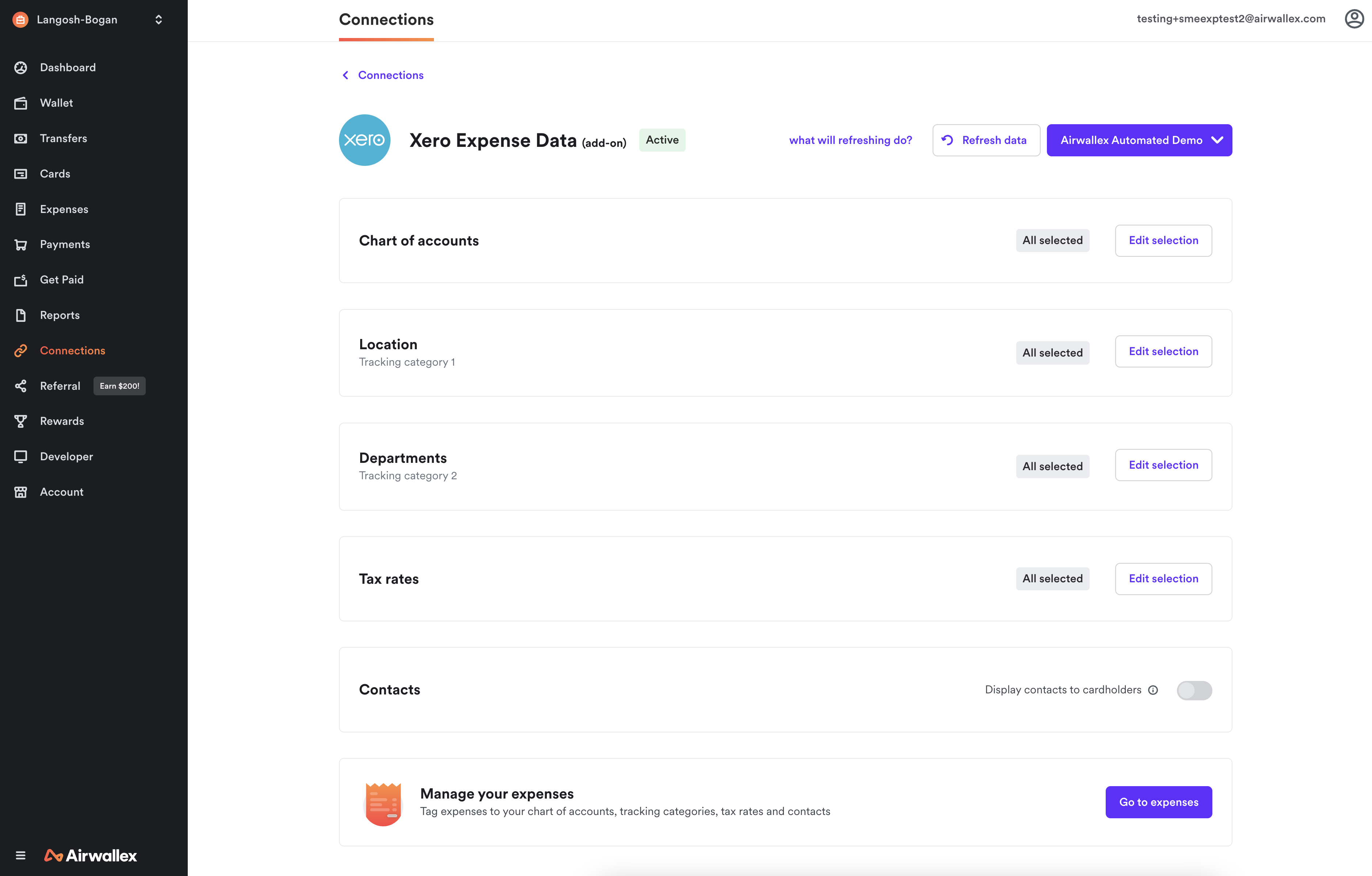 Once enabled, as cardholders fill out the merchant field on an expense, they are able to search and select from existing Xero contacts or enter in a new merchant value.
If the expense is assigned to an existing Xero contact as the merchant, when synced to Xero, the expense will automatically be synced to the selected contact. If the expense is assigned a new merchant value that is not an existing Xero contact, the expense will sync to Xero under the default "Airwallex Expenses" contact.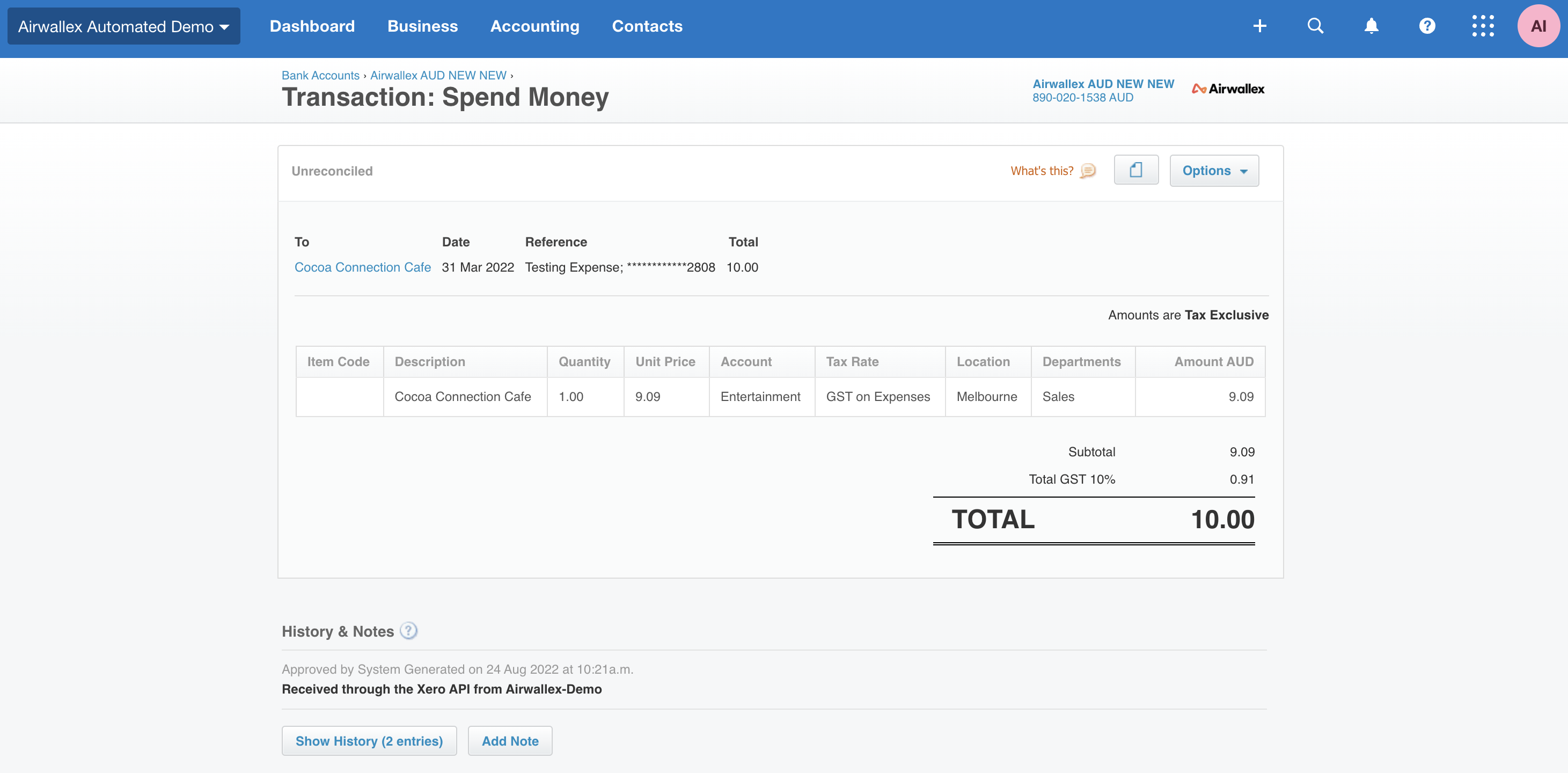 Note: At this time, we only support assigning expenses directly to Xero contacts for accounts with no more than 10K Xero contacts. For accounts exceeding this limit, Xero contacts will not be imported into Airwallex and expenses cannot be assigned directly to a Xero contact.