This article explains what you should enter as the cardholder name and cardholder address at checkout when using your Airwallex Company or Employee cards.
What is the name on my card?
Depending on whether you're creating a company card or employee card, the card in question will have a different cardholder name.
Company card
A company card will always bear the name of your business as the card name.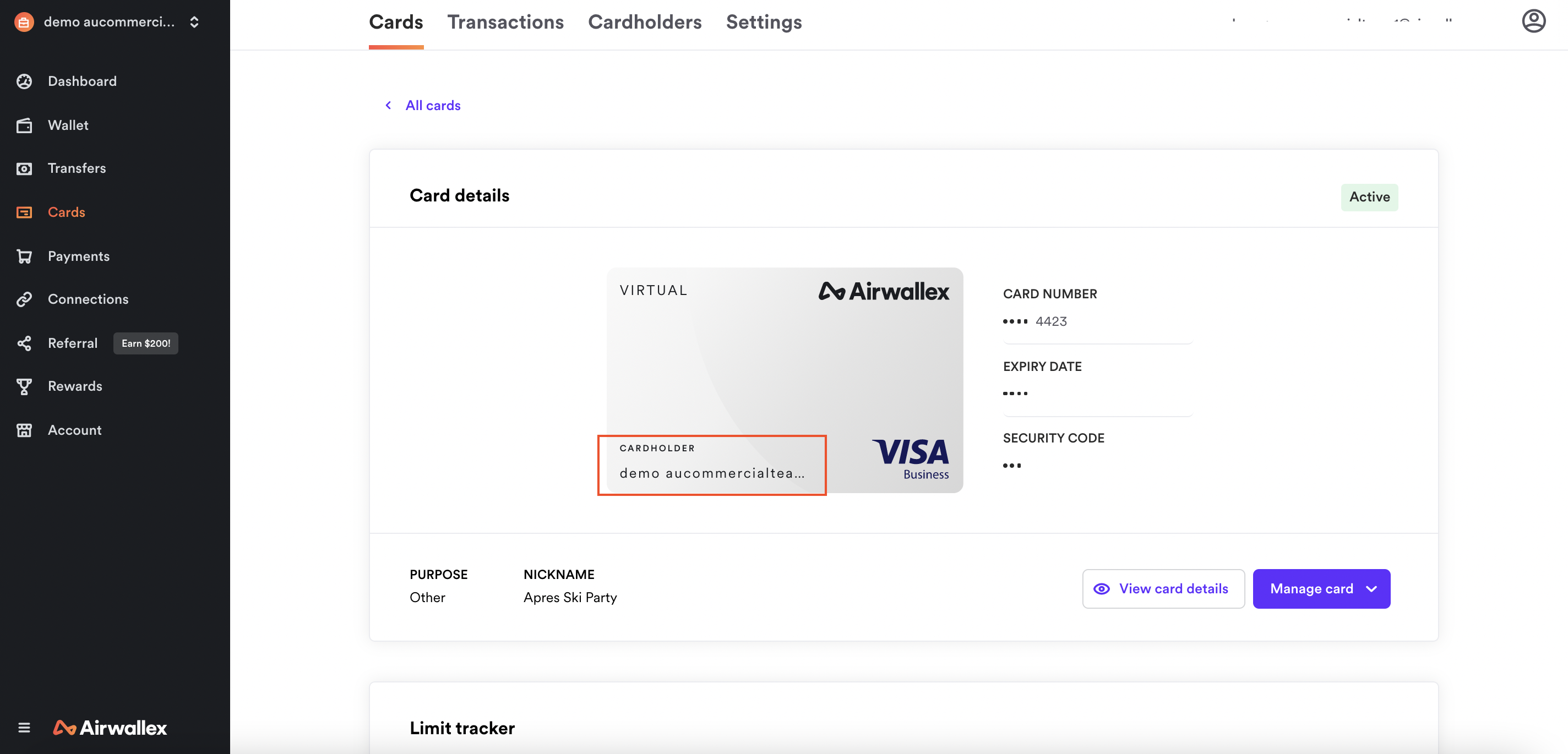 Employee card
When setting up a user as a new cardholder for the first time, you'll be able to select the name that appears on their card.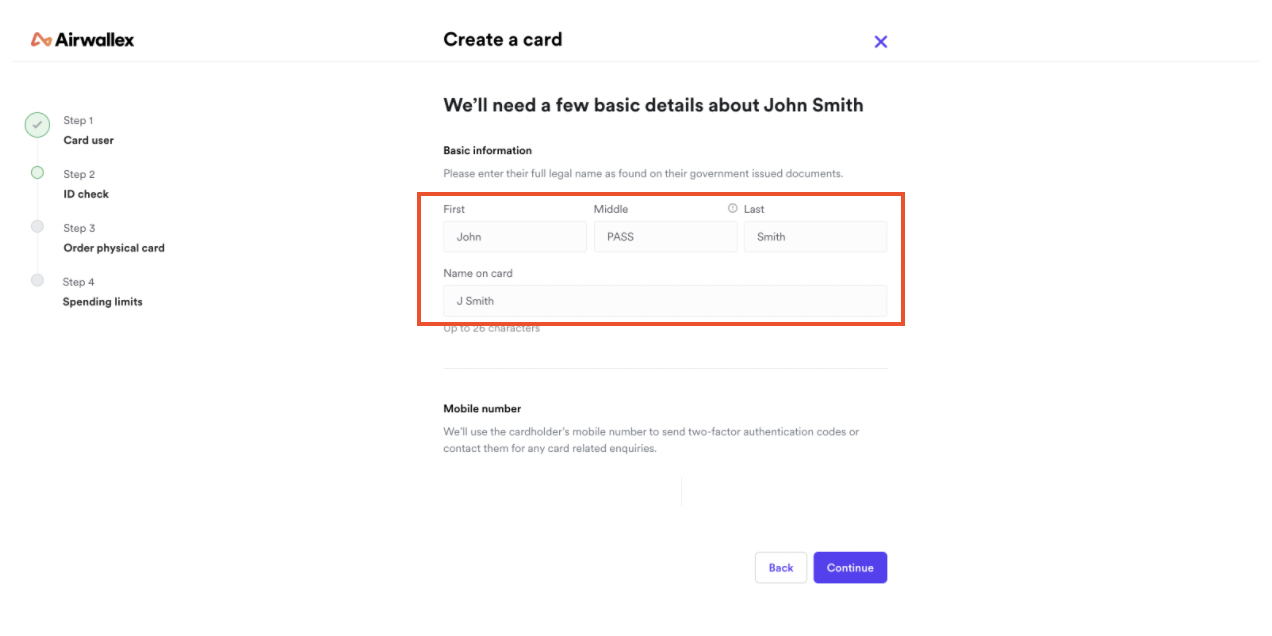 If unsure, you can always look up the individual card details in the Cards section of the WebApp to see the name affiliated with the employee card - both for physical and virtual cards.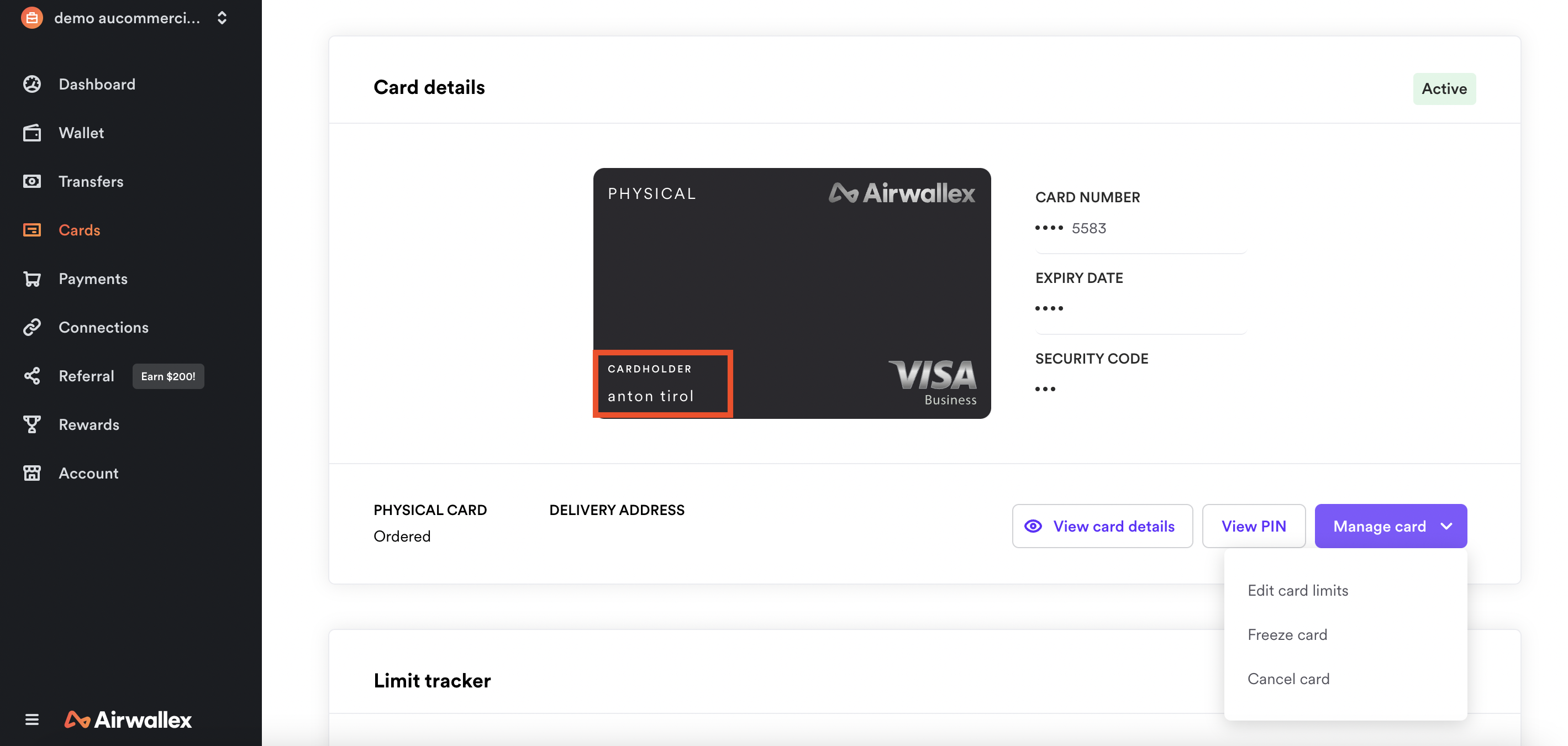 Card Billing Address
The billing address linked to a given card is simply the physical address of your business, as we have it on file. Even if you've had a physical card shipped to a specific residential address, the affiliated card billing address will still be the business' physical address.