This article explains how two-factor authentication for purchases using Airwallex cards work.
When a high-risk or suspicious online card payment happens, Airwallex as the card issuer will ask you to authenticate yourself before completing the transaction to protect you from fraud.
During online transactions checkout, an authentication screen may pop up (like below) and ask you to choose the contact information for authentication code delivery.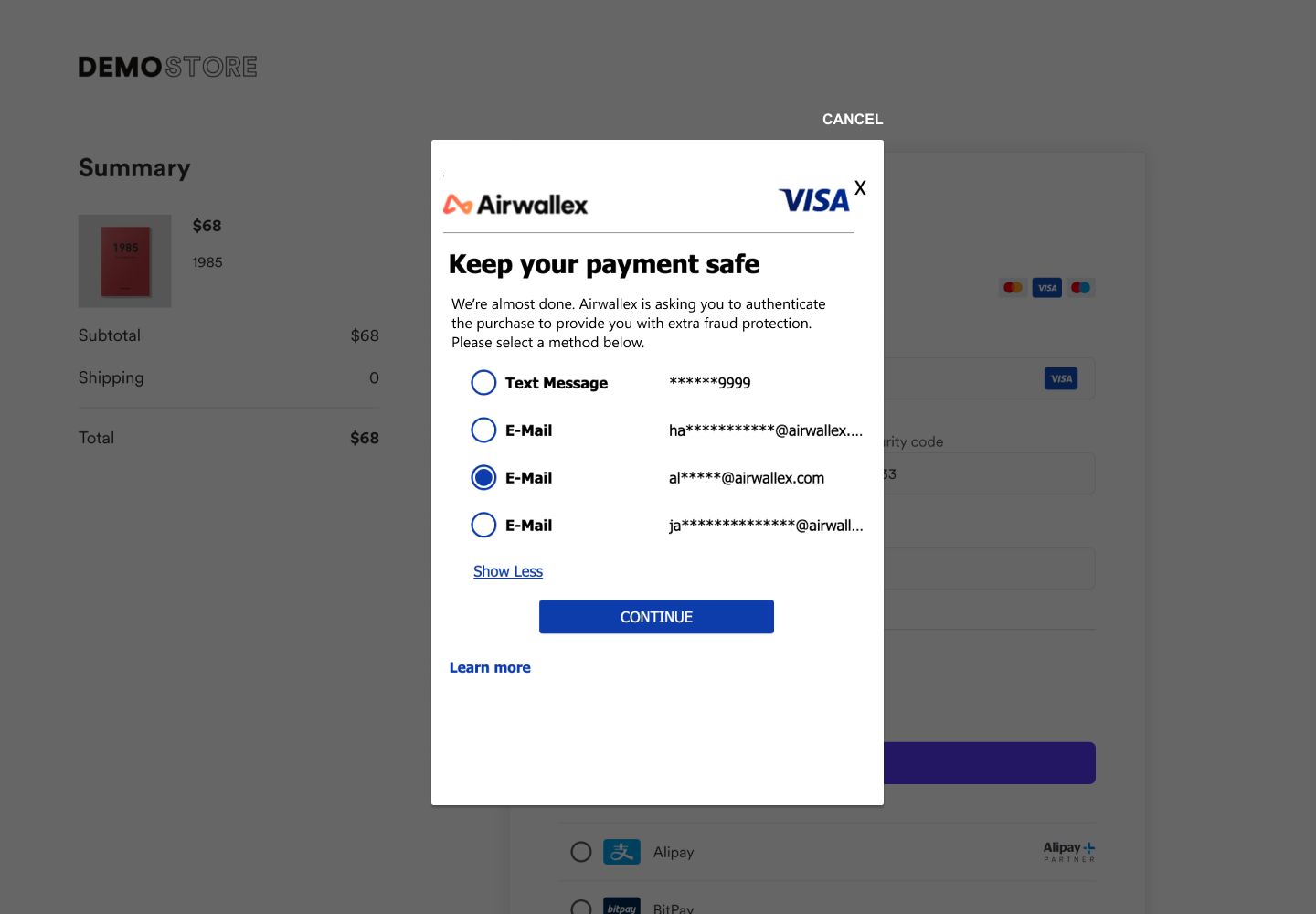 A 6 digit authentication code from Airwallex will immediately be delivered to your chosen method. You can then enter the authentication code on the screen to complete the transaction.