This guide will walk you through how to set up and configure Expenses as an Admin. You can also check out our other guides Expense roles and permissions and Approving expenses.
How do I configure my expense settings?
To configure your expense settings, follow the steps below.
Step 1: Navigate to the Expenses page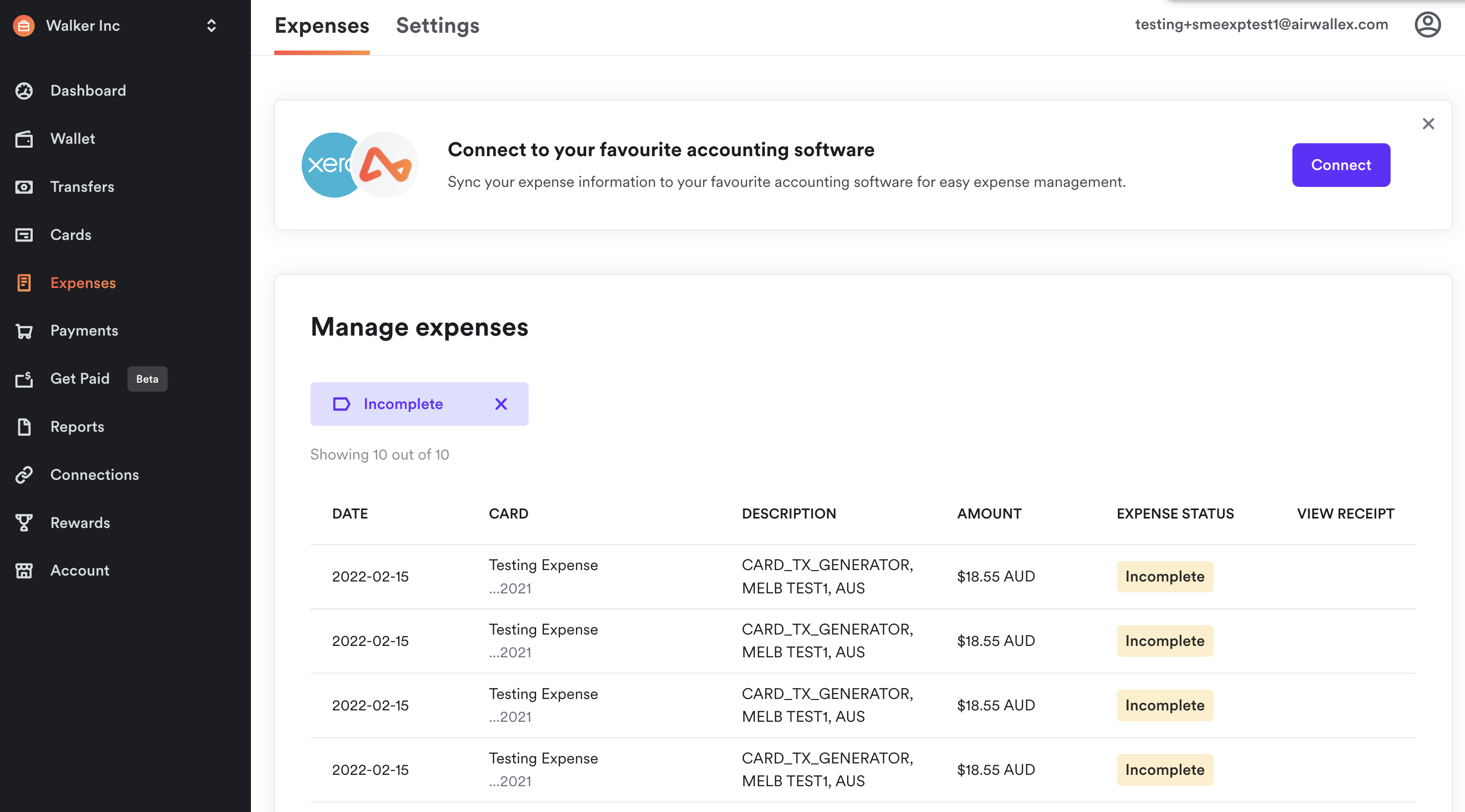 Step 2: Click Settings
Once on the settings page, you will see a list of fields that users can fill out to submit an expense. By default, Airwallex provides three fields: Merchant, Receipt, Notes.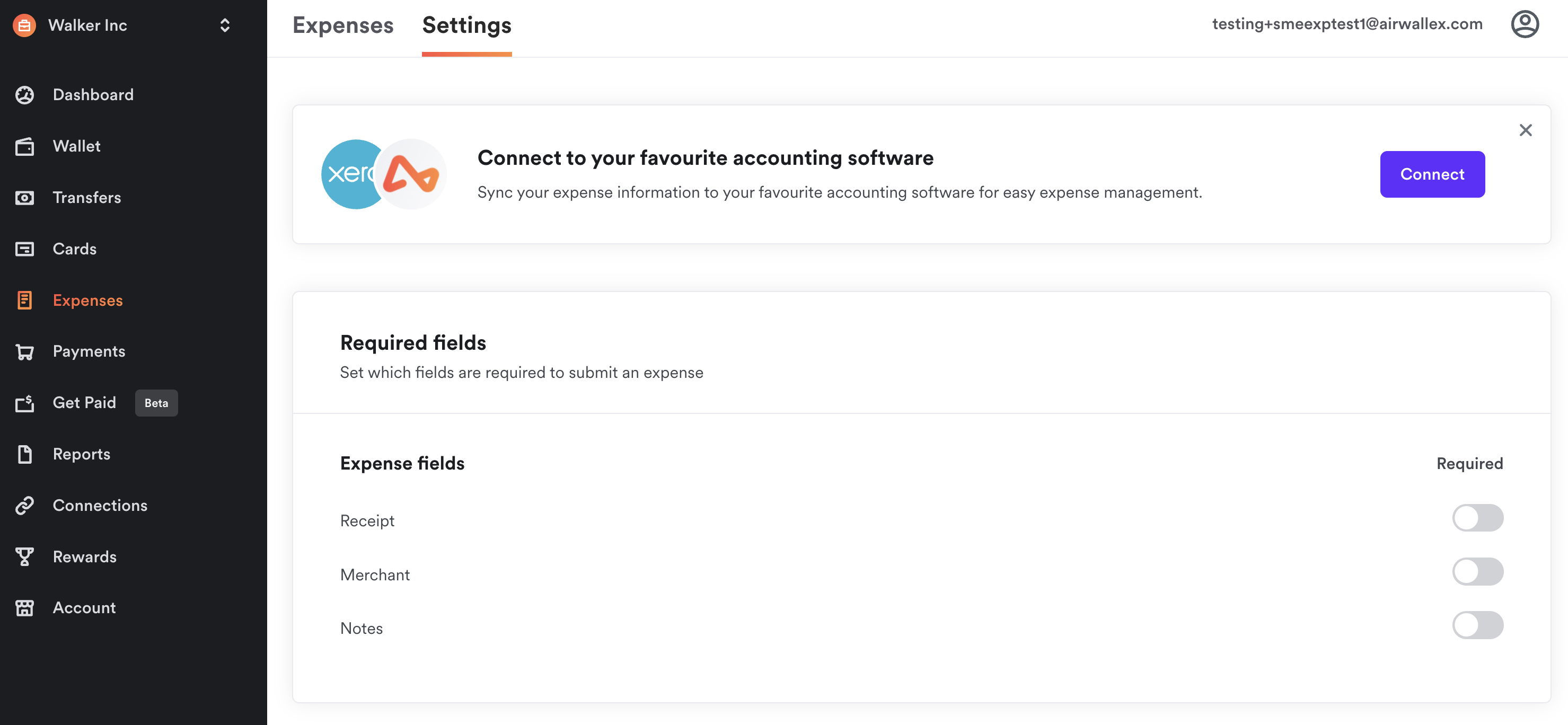 If you have already imported your expense data from Xero (see our guide here for how to set up the Xero integration), those fields will surface here in addition to the default Airwallex fields.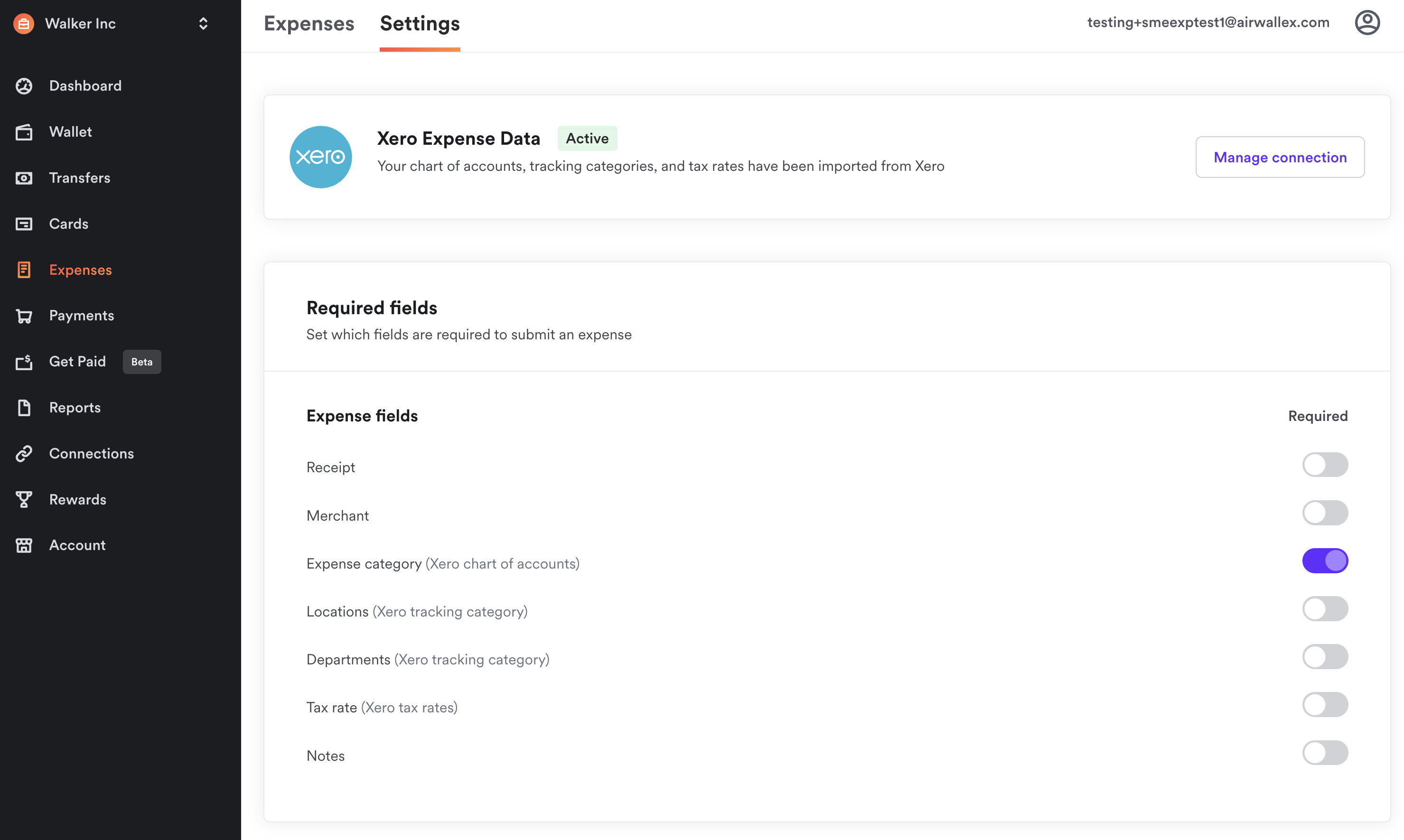 For each field, you can specify whether you would like that field to be required or optional for expense submissions.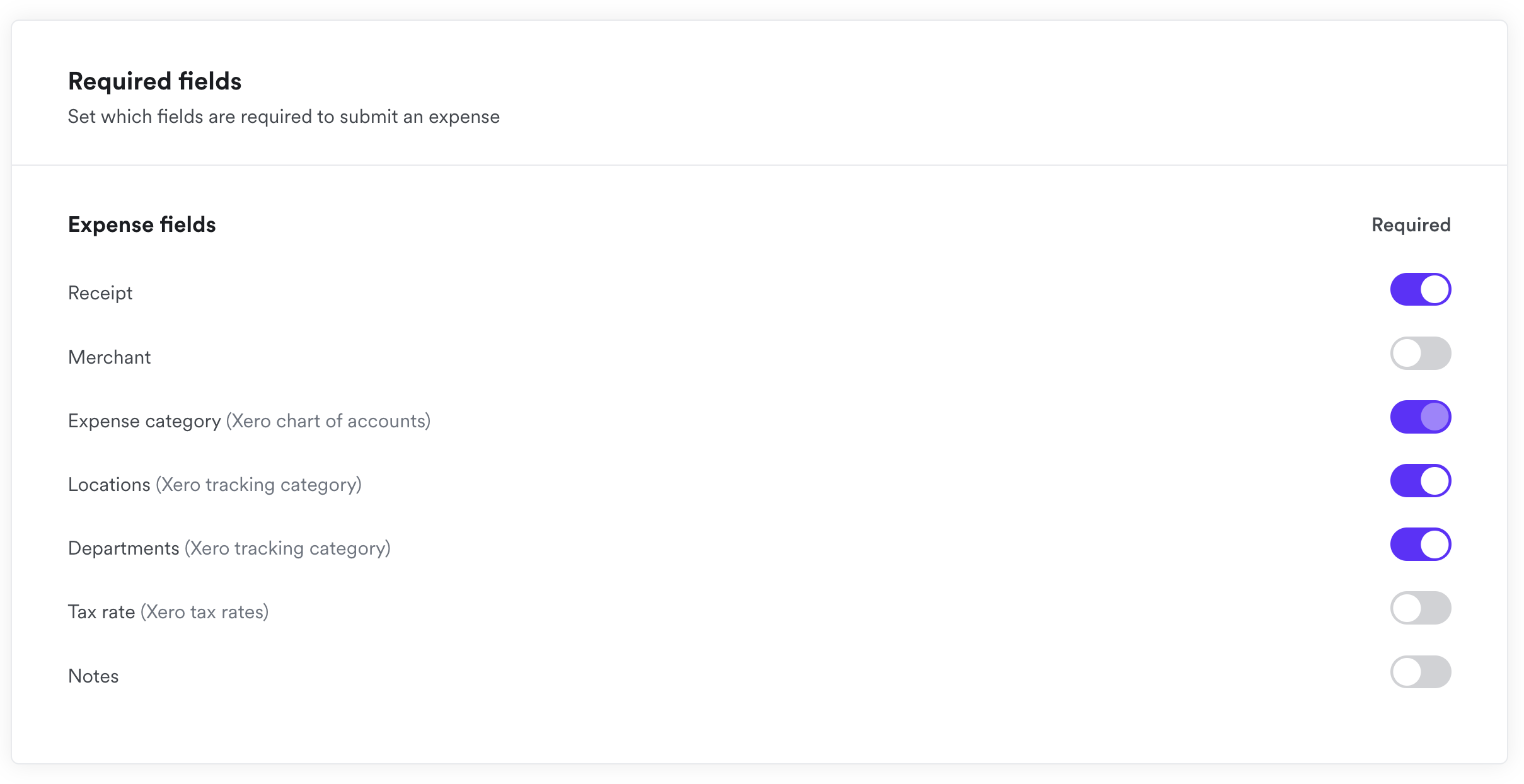 Note: If you set up the Xero integration to enable expense syncing to Xero, the chart of accounts field will always be required for expense submissions. See here for more information on the Xero Expenses Integration.
If you're not connected to Xero, will you be able to create your own expense categories?
Creating your own expense categories for expenses is not currently supported.
Are there limits to file size, number of files, or file type that can be uploaded as receipts for an expense?
The maximum number of files that can be attached is 10. Each file must be no larger than 10 MB.
Supported file types are: bmp, csv, doc, docx, jpeg, jpg, pdf, png, tif, tiff, xls, xlsx
Is there a limit on the number of notes that can be added?
There is no limit to the number of notes that can be added for each expense.