This guide will walk you through how to set up and configure Expenses as an Admin. You can also check out our other guides Expense roles and permissions and Approving expenses.
Timestamp: (0:00-4:59)
How do I configure my expense settings?
To configure your expense settings, follow the steps below.
Step 1: Navigate to the Expenses page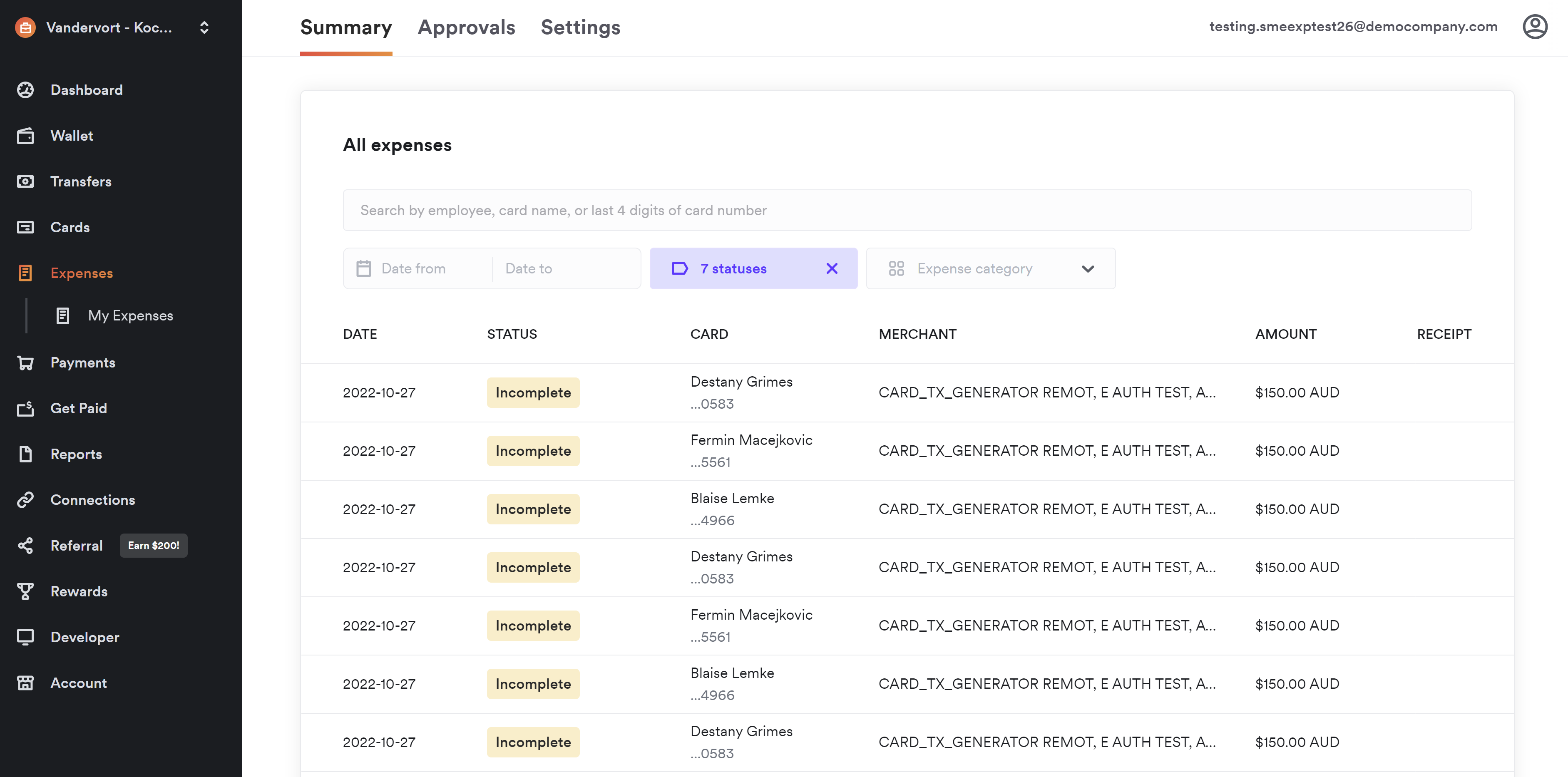 Step 2: Click Settings
Once on the settings page, you will be able to do the following:
- Manage your Xero Expenses and Bills connection or your QuickBooks Expense Data connection
- Configure a start date for processing expenses in your account
- Set expense fields as required for submission
- Deactivate the Expenses product in your account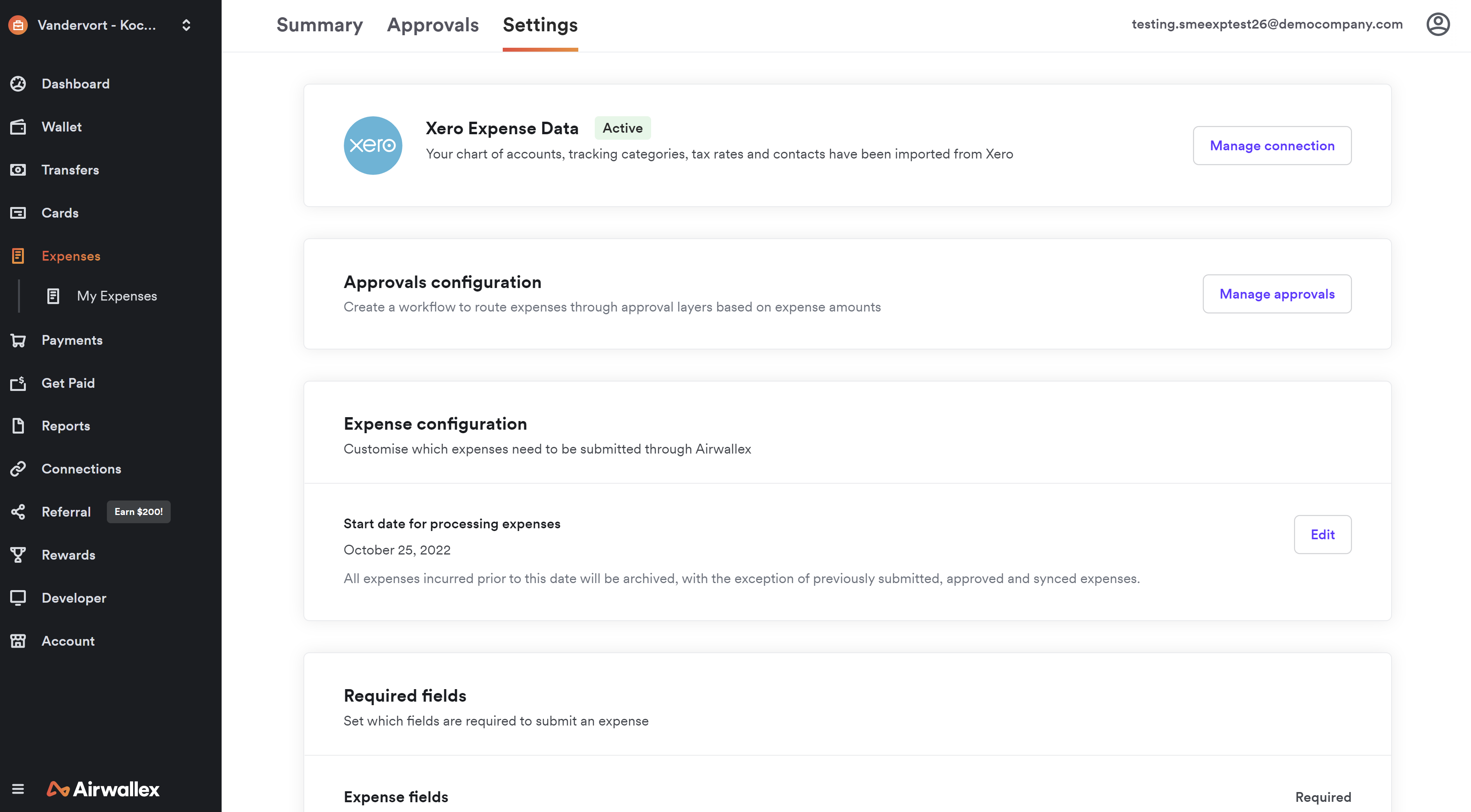 Step 3: Configure a start date for processing expenses
By default, the start date for processing expenses is set to two weeks prior to the date you activated Expenses for your account. All expenses incurred prior to this date will automatically be archived, with the exception of expenses currently in review, approved, or synced.
This start date can easily be adjusted to any date up to your current date. Adjusting the start date will also dynamically adjust which expenses are archived or restored to ensure that only expenses prior to the start date remain archived.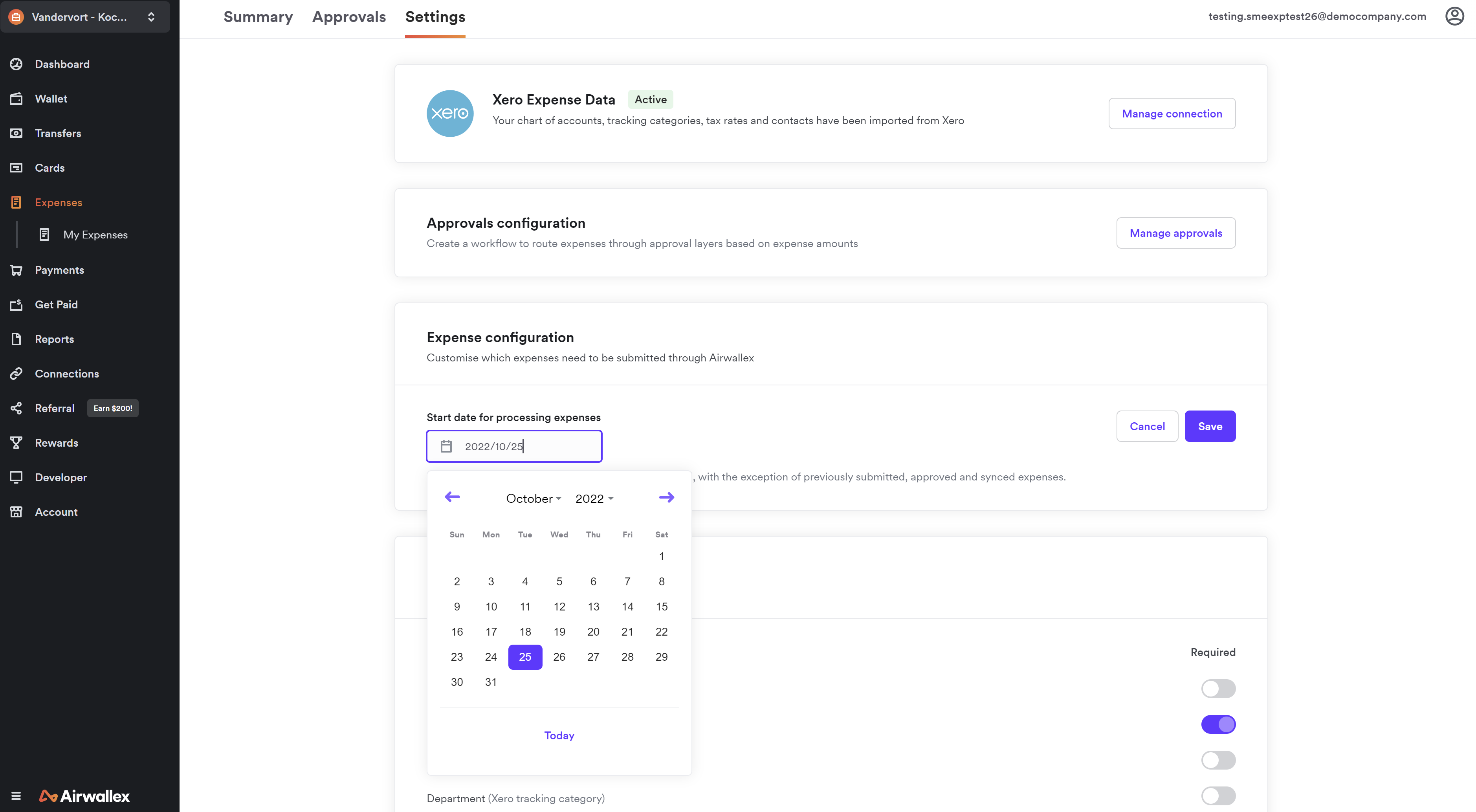 Step 4: Set expenses fields as required for submission
By default, Airwallex provides four fields: Receipt, Description, Merchant and Comments. If you have already imported your expense data from Xero or QuickBooks, those fields will surface here in addition to the default Airwallex fields.
For each field, you can specify whether you would like that field to be displayed to submitters as well as whether it should be required or optional for expense submissions. For receipts, you can configure the amount threshold above which you'd like to require receipts.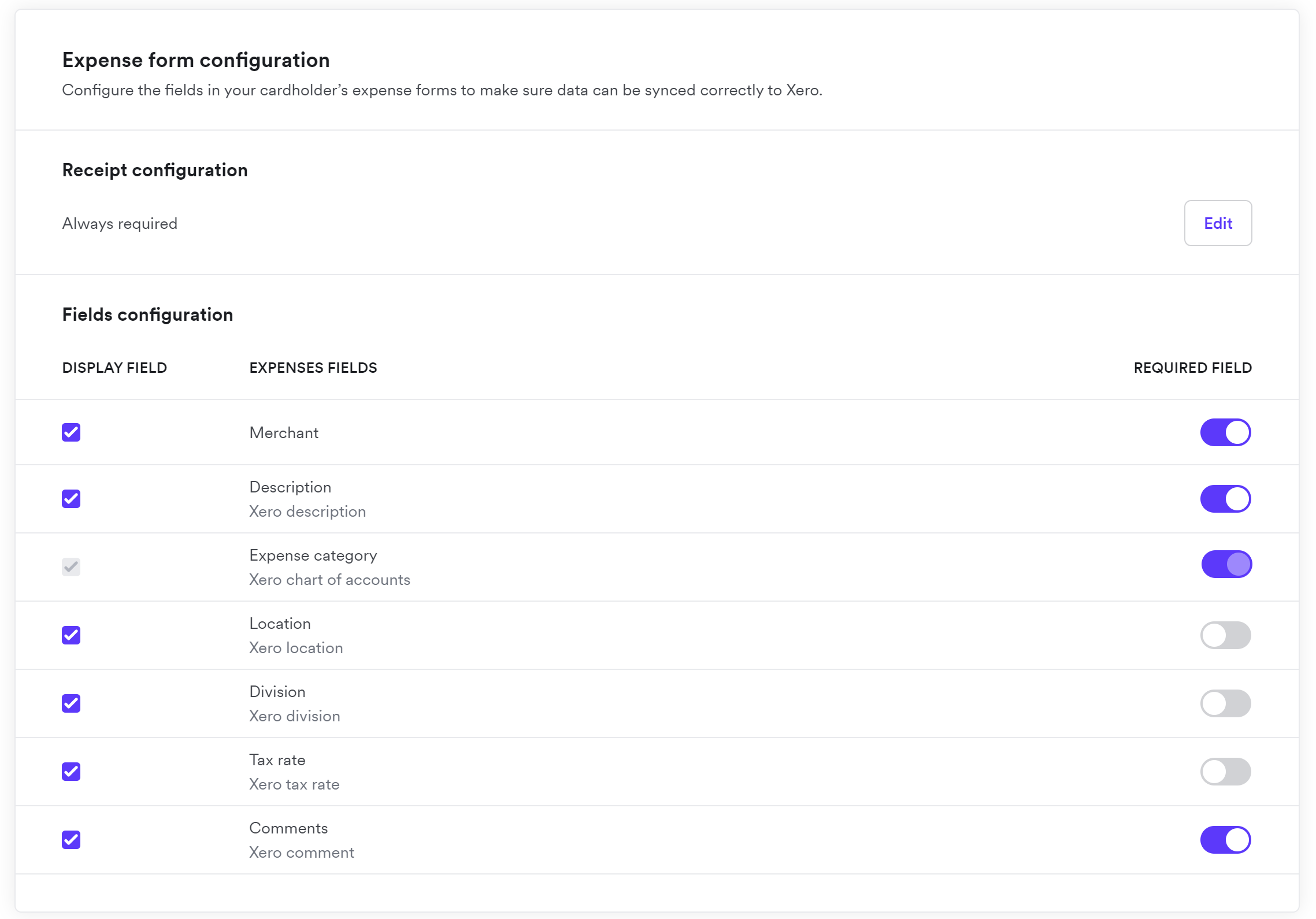 Note: If you set up the Xero or QuickBooks integration to enable syncing to your chosen accounting provider, the chart of accounts field will always be required for expense submissions.
If you're not connected to Xero or QuickBooks, will you be able to create your own expense categories?
Importing your own accounting data for Expenses is now support by our Custom Accounting Categories integration; this feature is not yet available for Bills.