A surcharge rate is a fixed percentage that will be added to the total transaction amount so you can pass on your processing fees to your payers.
Surcharge rates are currently available on Airwallex Payment Links and Xero Invoice Payments. This is not supported for shopping platform integrations (e.g. WooCommerce, Shopify).
You can set a surcharge rate for all your cards (Visa, Mastercard, American Express, etc.), Apple Pay, and Google Pay payment methods. Surcharging is not supported on other alternative payment products or payment methods at this time.
You can set up and manage your surcharge rates in the Webapp > "Payments" tab > "Settings" > "Surcharge rate" section.
To set up surcharge rates, first select which payment product you would like to enable surcharges on, then set a fixed rate for all your cards, Apple Pay, and Google Pay transactions.

Once set, when a payer tries to pay with a card, Apple Pay, or Google Pay, their total transaction amount will be increased to reflect the additional fee.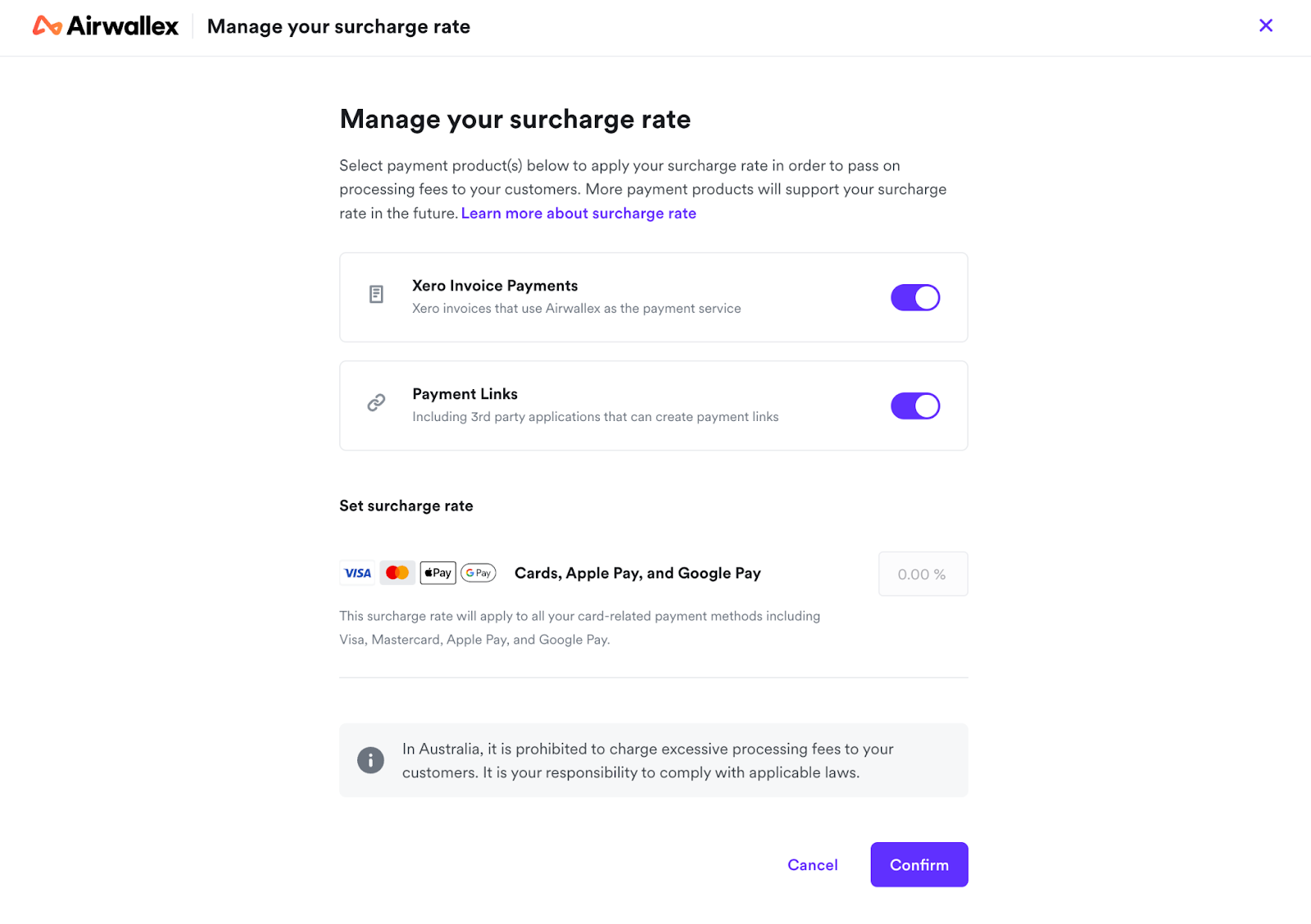 You can download your settlement report to check our past month's average card processing fee when setting a surcharge, or refer to your regional pricing (AU HK SG). Your average card processing fee varies based on the mix of domestic, international payments and any foreign currency fees charged.
Disclaimer: This feature is only available to businesses based in Australia, Hong Kong, and Singapore. In Australia, there are laws prohibiting excessive surcharging. It is your responsibility to comply with local laws and regulations around surcharging.