If there are expenses in the account that you do not want to approve and reconcile through Airwallex, you will be able to archive them as long as their status is "Incomplete" or "Resubmit needed". Any expenses that are currently in review, approved, or synced cannot be archived.
You can archive and restore individual expenses from the expense details.



You can also archive historical expenses in bulk by configuring an Expenses start date in Settings. All "Incomplete" or "Resubmit needed" expenses incurred prior to the start date will automatically be archived.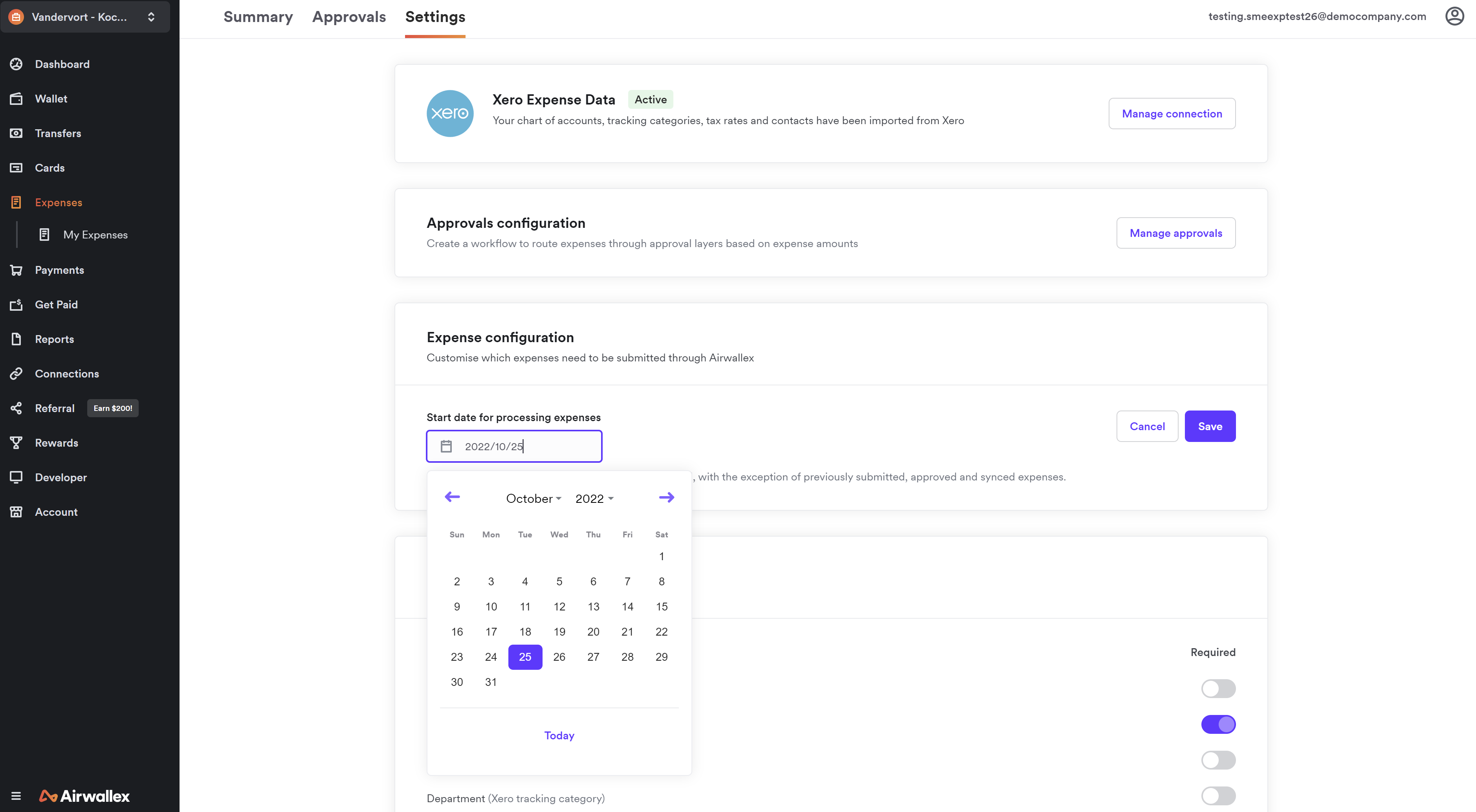 Only admins can archive and restore expenses. However, both cardholders and admins will be able to see when an expense has been archived. Once expenses have been archived, you can filter them out of the expense tables.