You can easily close your Global Accounts through the Airwallex WebApp in 4 steps:
Navigate to Global Accounts in the sidebar
Select the Global Account you want to close
Click the 'Manage' button in the top right corner

Select

'Close account'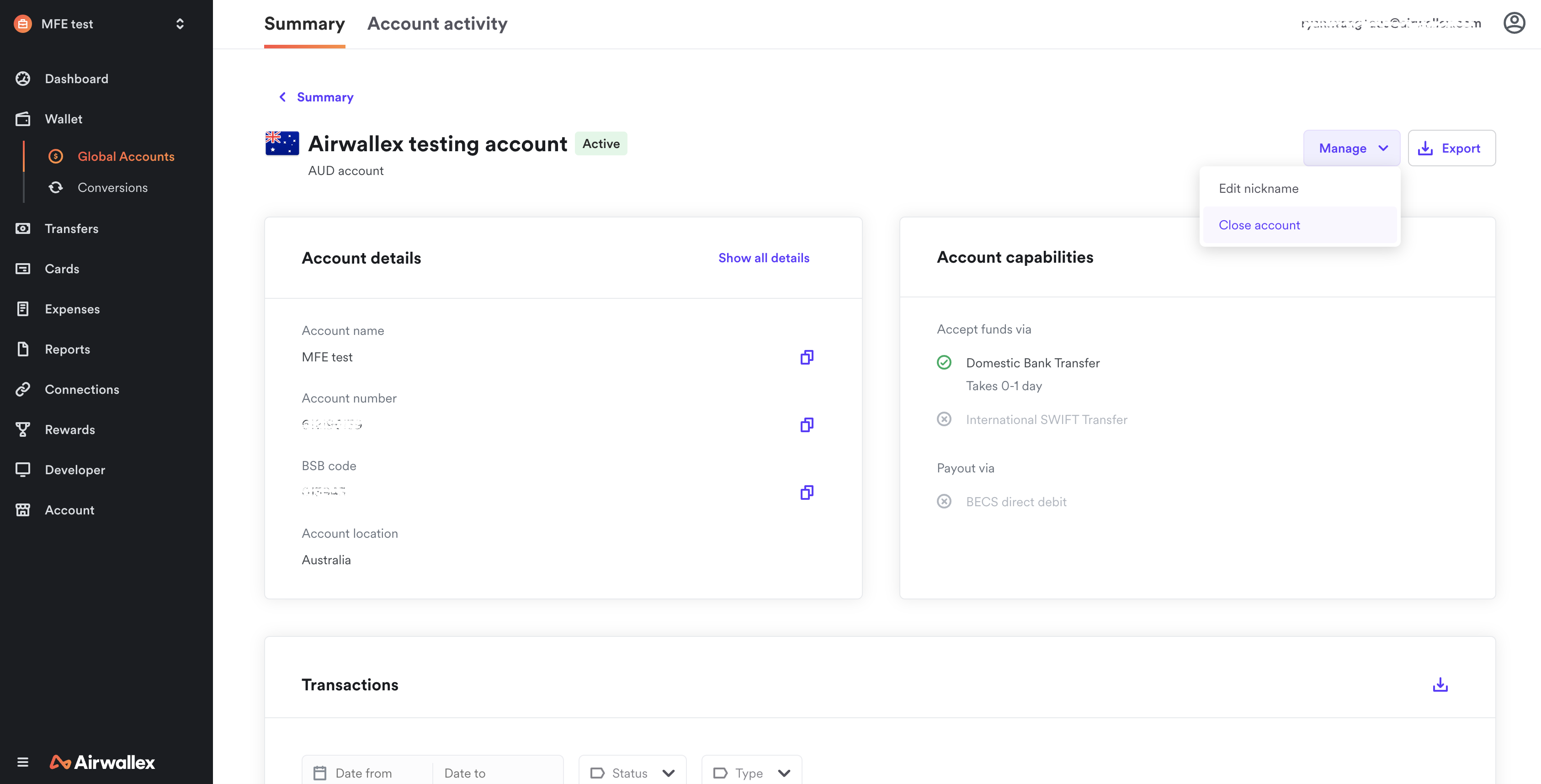 As a shortcut, you can access the 'Close account' feature directly from the Global Account table list by clicking the three dots '...' button.
Once you close a Global Account, the Global Account status will appear as 'Closed' & the Global Account will be hidden from view in your Airwallex Global Accounts menu.
If you wish to view your closed Global Accounts, you can filter to them by clicking the status dropdown and selecting only 'Closed'.