You will be able to connect to Xero from the Airwallex Webapp in a matter of minutes.
Log into your Airwallex account.
Select the "Connections" tab in the navigation bar on the left.
Under the "Accounting Services" section, click Xero Bank Feed connections tile and select "Connect".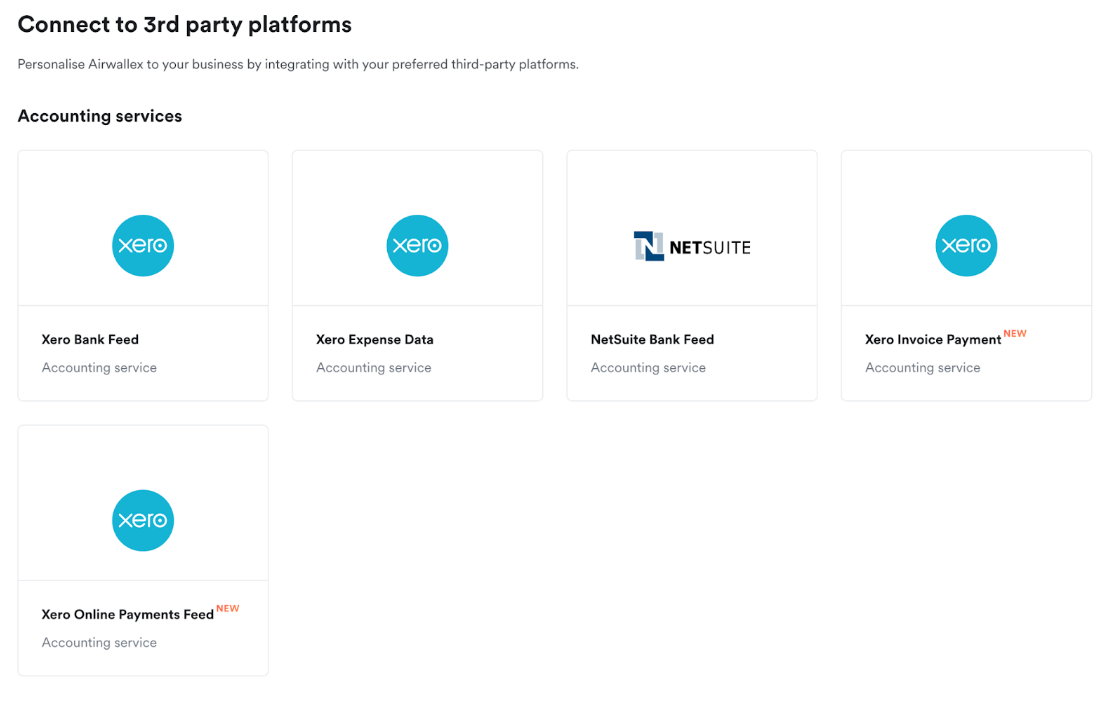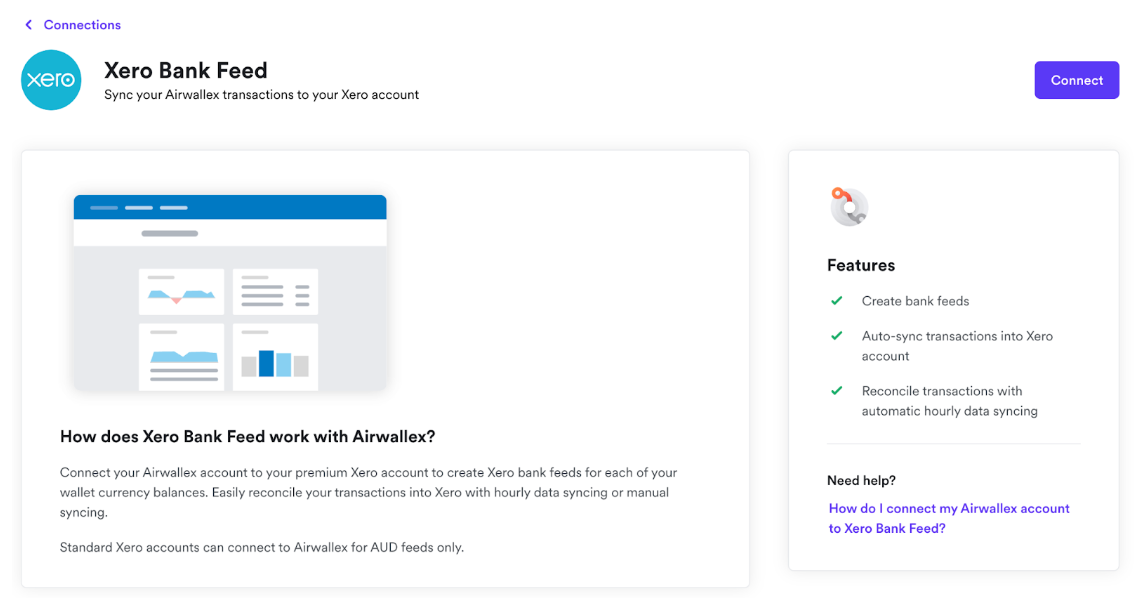 4. If you are not yet logged into Xero, you will be prompted to log in with your Xero credentials.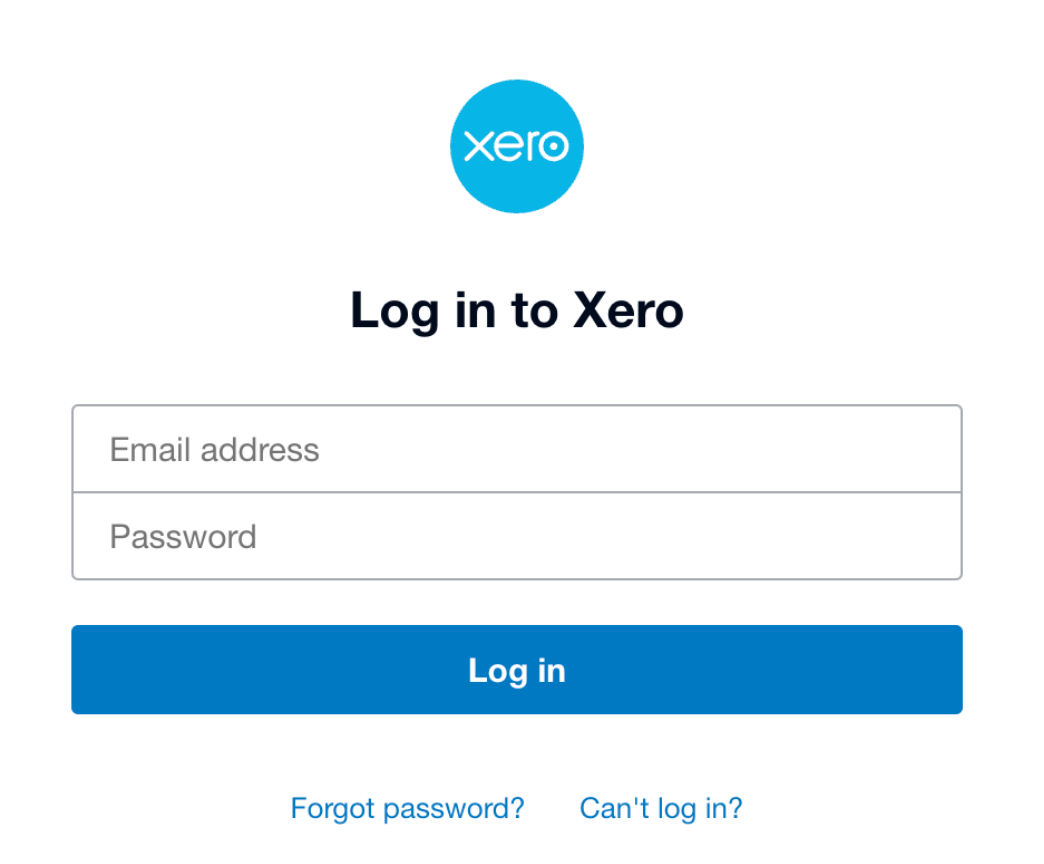 5. You will be brought to the Xero authorisation page, select "Allow access." This allows Airwallex to connect to your Xero account.
6. Choose the organisation within your Xero account you would like to connect to Airwallex. The organisation should correspond to the legal entity that the Airwallex account belongs to. Each Airwallex account can only connect to a single organisation.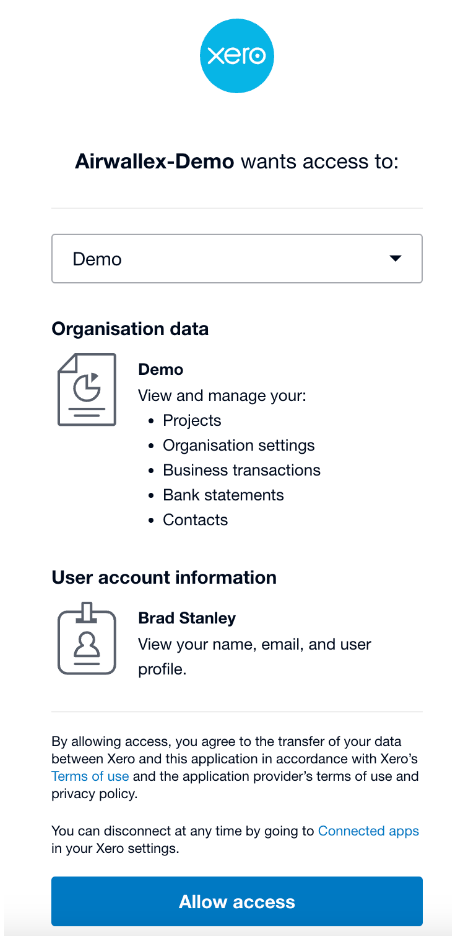 7. You will be brought back to Airwallex to confirm the organisation you would like to connect. Choose "confirm" to connect the accounts. You now have an authorised and active account connection.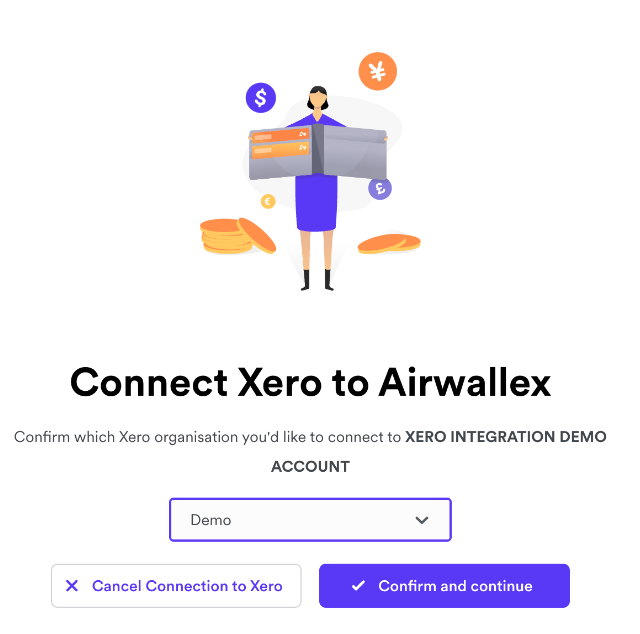 8. Select the currencies you would like to create a bank feed for in Xero. Once selected and confirmed, you will have a new bank feed under the specified currency in Xero. We recommend connecting all currencies you may transact in at any point in the future. Note: Basic Xero accounts will only allow a connection in your home currency. To select multiple currencies for bank feed, you will need a premium Xero account.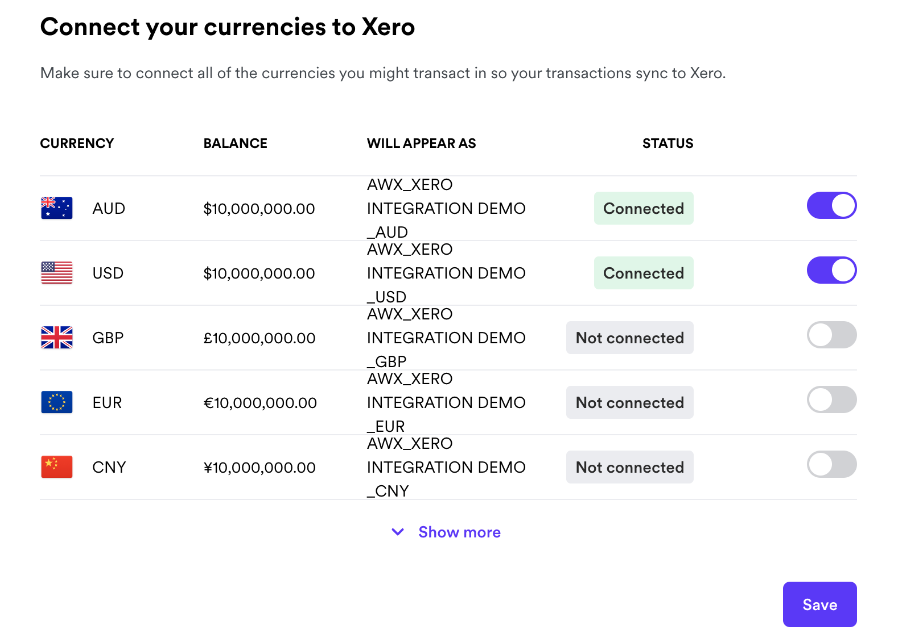 9. Select save and finish, your transactions will now automatically sync to Xero hourly. The first sync will pull in the last 24 hours of transactions. If you wish to sync older transactions, click "Sync older transactions".