Configuring rate alerts on your account lets you be notified when the conversion rate for a chosen currency pair reaches your target rate. Read more about how foreign exchange is calculated.
To get started, navigate to the 'Settings' tab within Conversions on the left-hand navigation bar. There you will find a new section on rate alerts.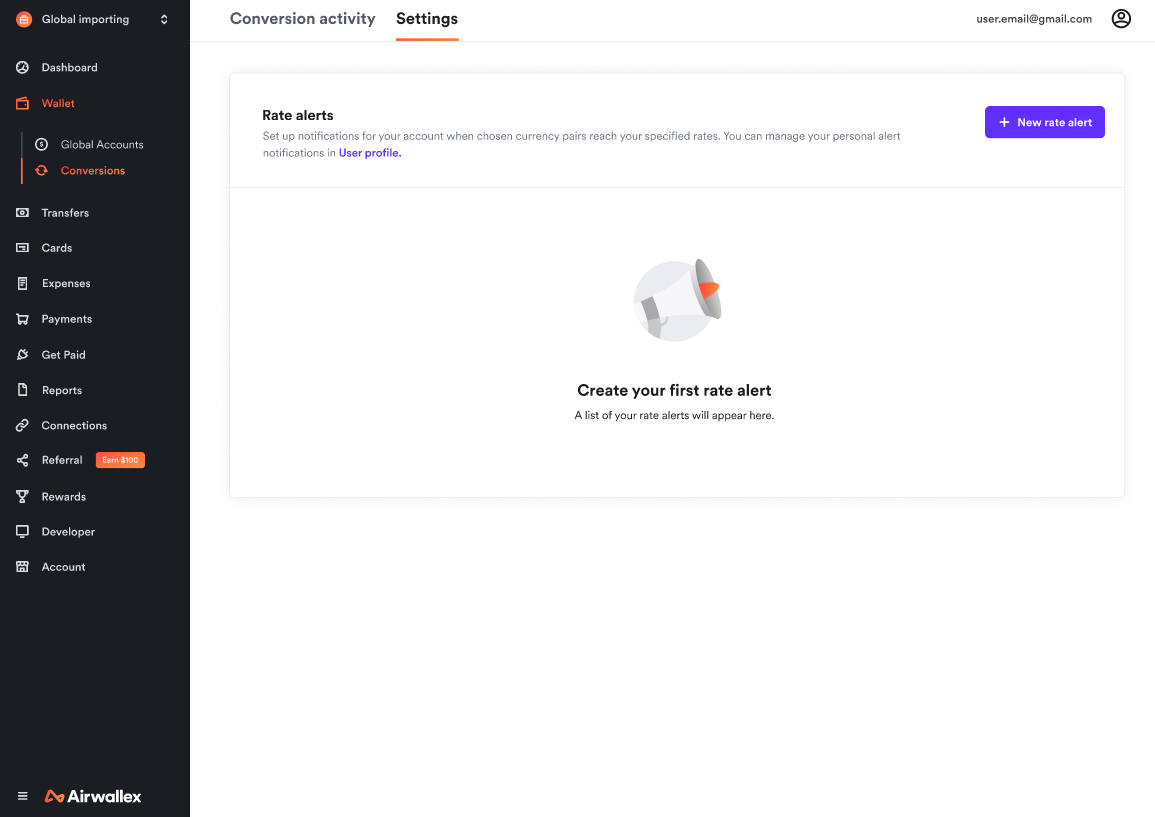 Click "New rate alert" and select the sell currency, buy currency, and target rate you'd like to receive an alert for and you're finished!
You can set the target rate above or below the current conversion rate. The current conversion rate is the actual rate at which you would be able to convert funds with Airwallex. There are no limits to the number of alerts you can set up.
Any user on the Account with the 'View' Conversion permission will be able to opt in/out of receiving these notifications.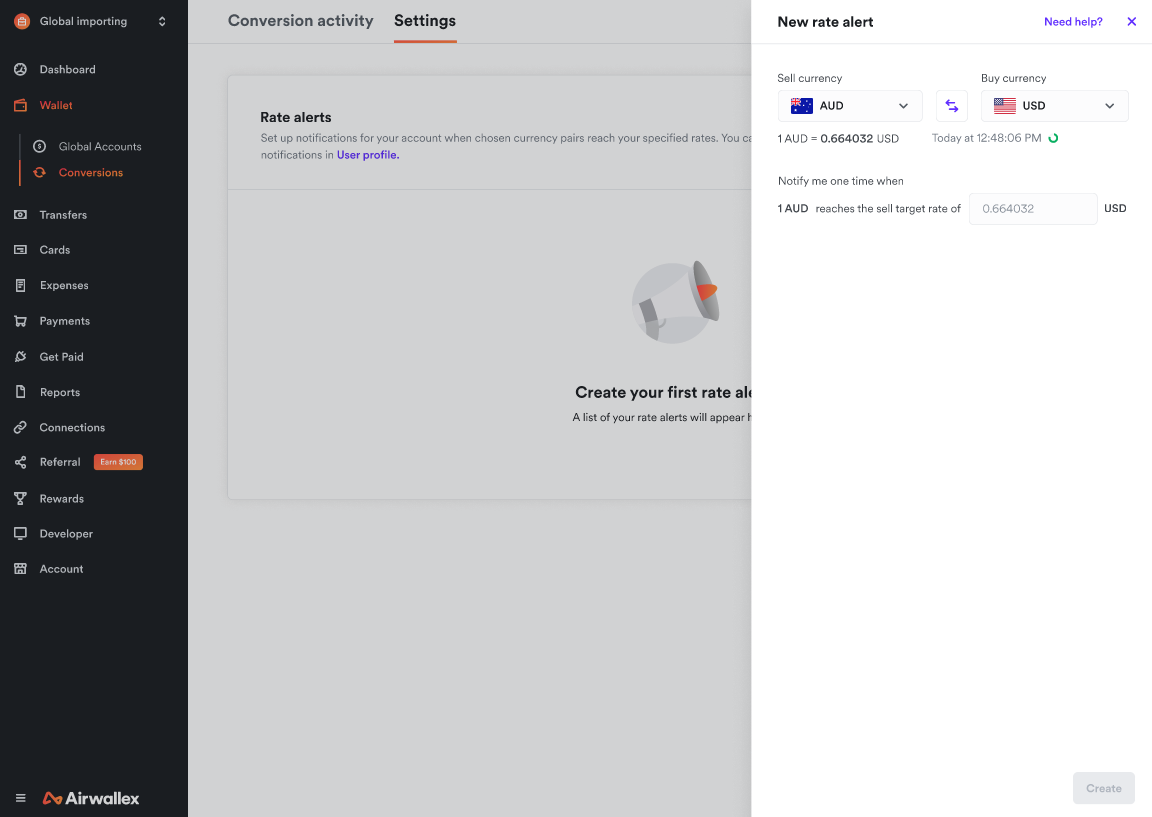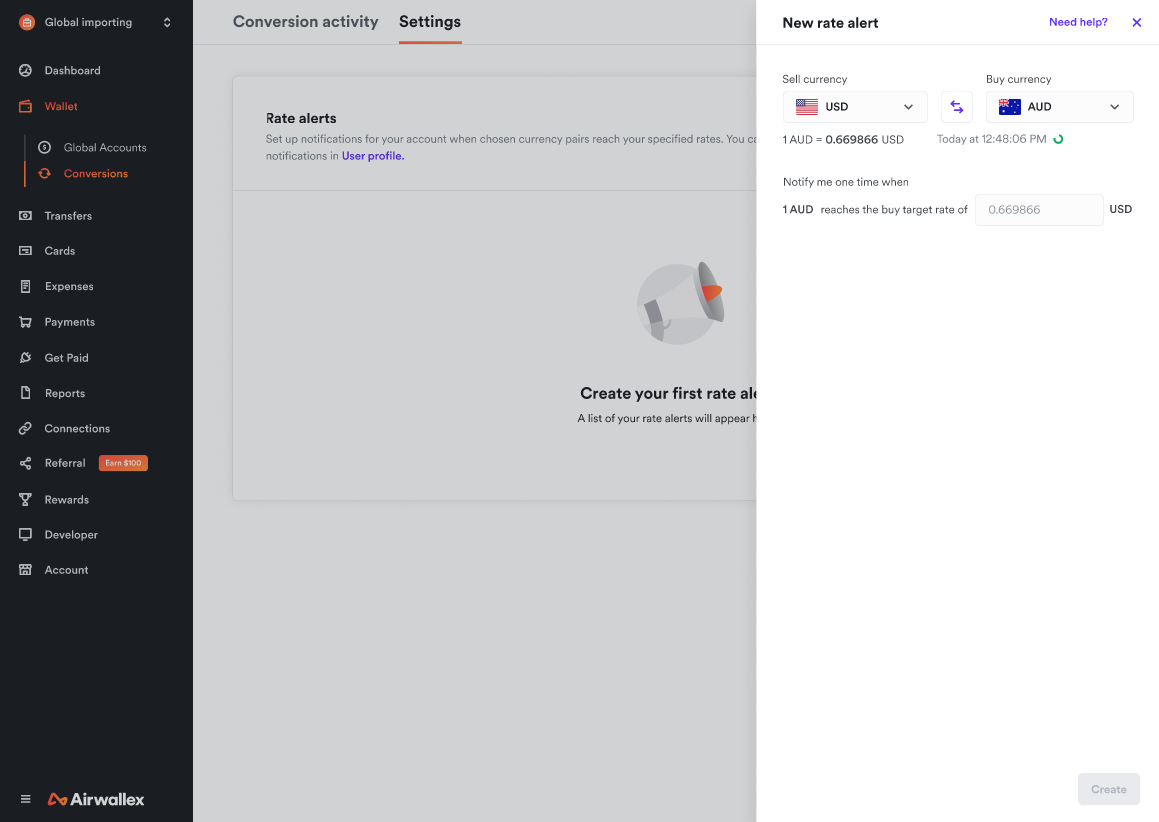 The moment the current conversion rate reaches your target rate for a given currency pair, you will receive one notification and the alert will be "Triggered". The conversion rate is not fixed and may change between the Trigger Time stated in the notification and the time that you choose to book a conversion on Airwallex.
Go to your user profile on the top right corner and select Notifications to opt in or out of notifications.