Step 1: Navigate to the Approvals page under Account in the left hand menu and select the Bills tab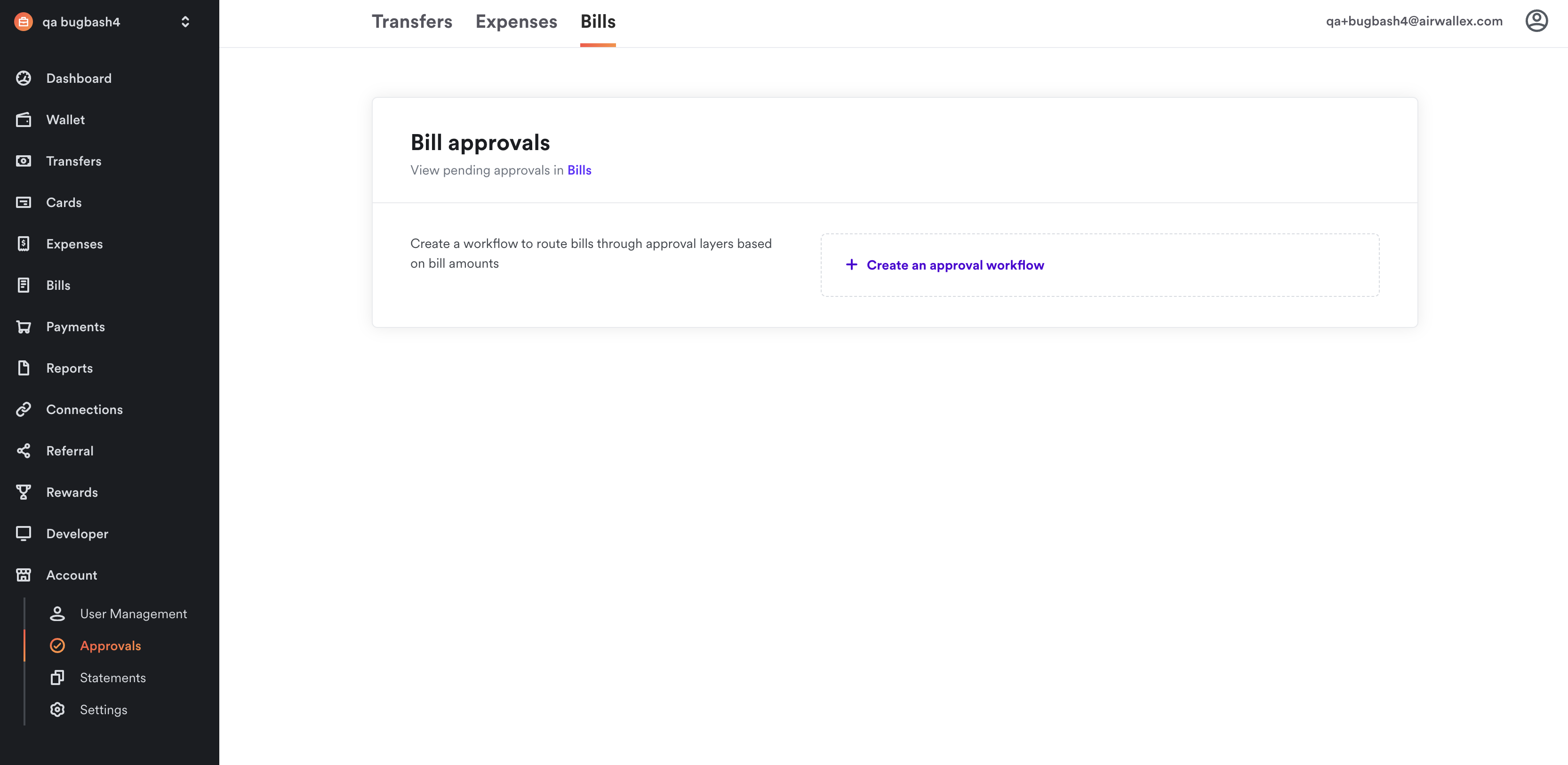 By default, all bills submitted in the account will go to a bill admin for approval if you do not configure a custom approval workflow.
Step 2: Create a custom workflow
If you want to create a custom approval workflow, click "Create an approval workflow" to open the approval configuration page.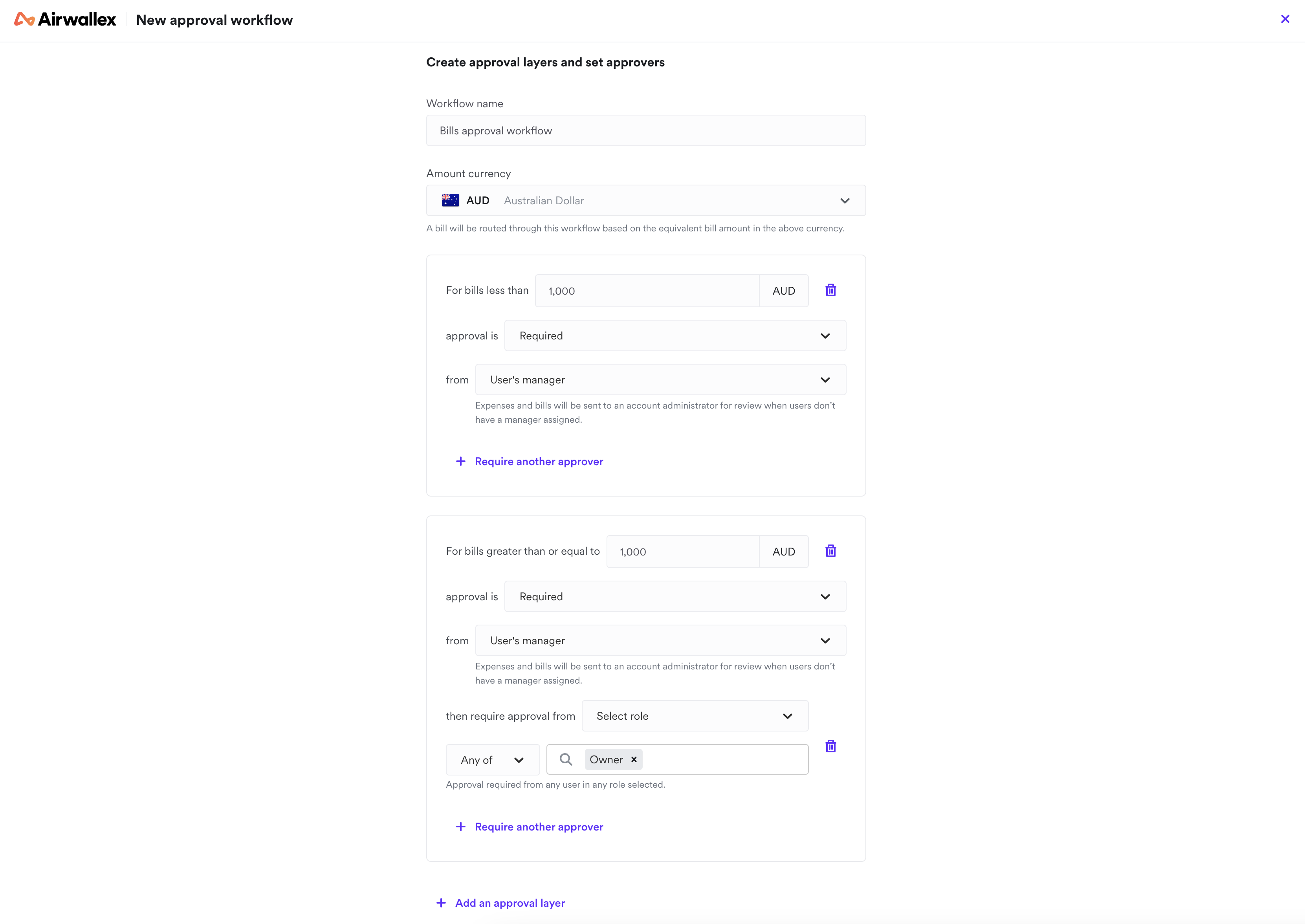 To create a new workflow, you will need to do the following:
Create a workflow name
Select a currency for your workflow. Any submitted bills will be routed through the approval workflow based the equivalent bill amount in the selected currency
Enter in the bill amount threshold that you want to customise approvals for. Click "Add an approval layer" if you plan to have multiple bill amount thresholds
For each approval layer, specify whether approval is required or not required
If approval is required for a given layer, select which user(s) to require approval from for that layer. You can choose to require approval from either the user's manager, specific role(s), or specific user(s)
If you choose to require approval from specific role(s) or user(s), you can customise whether to require approval from any or all of the specific roles and users selected in that step
If you plan to have multiple approval steps for that layer, click "Require another approver"
Once you're done click "Continue" to move on to the next step
Note: If you select the user's manager as an approver, bills will be dynamically routed to the manager of the submitting user for approval, as configured in User Management. If the submitting user does not have an assigned manager, then the bill will default to any bill admin for approval. Check out our guide for setting up managers.
Step 3: Review the workflow and finalise additional settings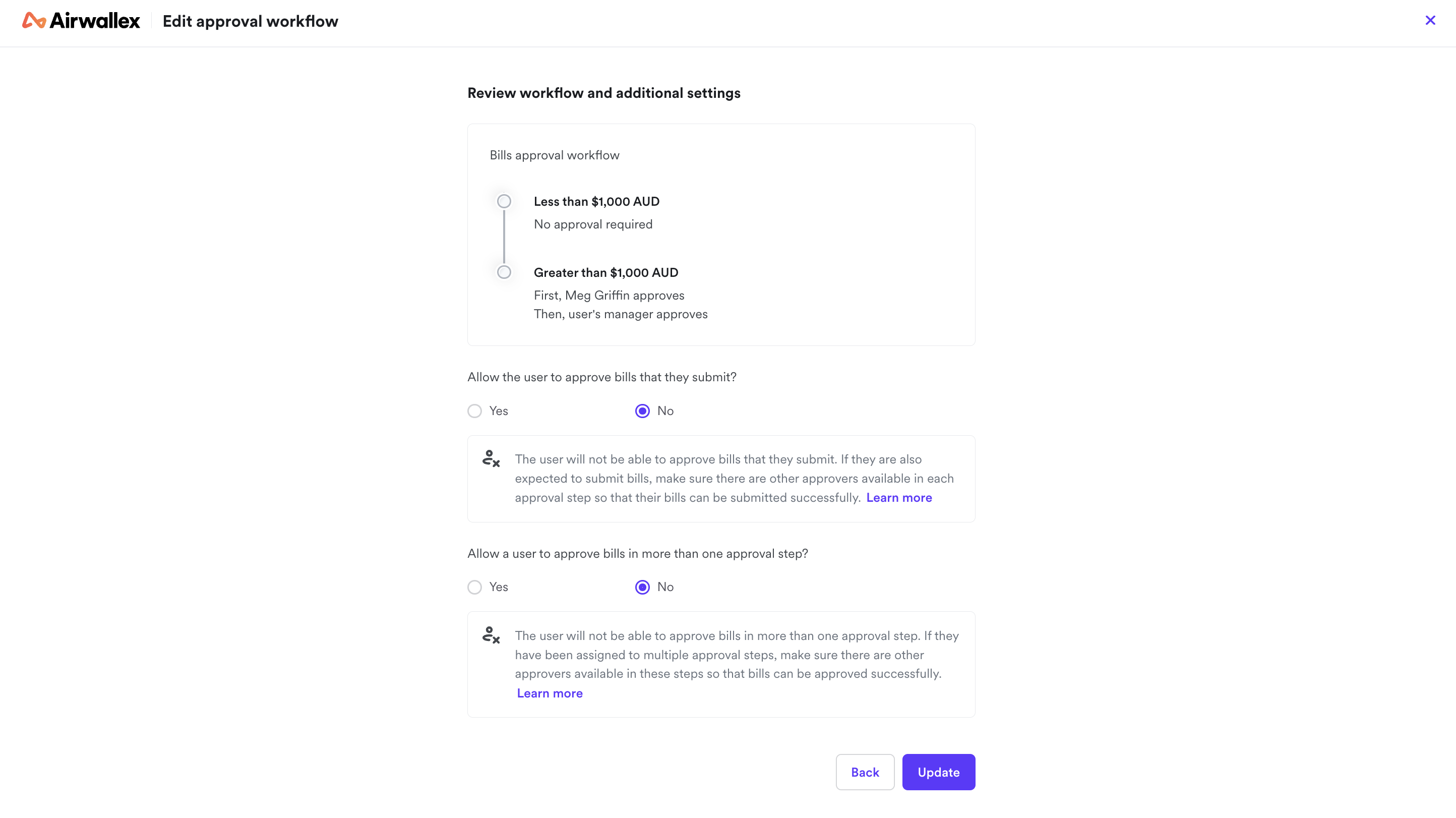 On this page, once you review your configuration, you can finalise the remaining two settings which allow you to determine whether users are able to approve bills that they submit and whether users are able to approve bills in more than one approval step.
If selecting "No" for these settings, then make sure there are enough approvers available in each approval step to ensure bills can be approved successfully without getting blocked at a specific step. Otherwise, you may run into situations in which bills become stuck in approval. See here for how to resolve it.
Step 4: Turn on your custom workflow for the account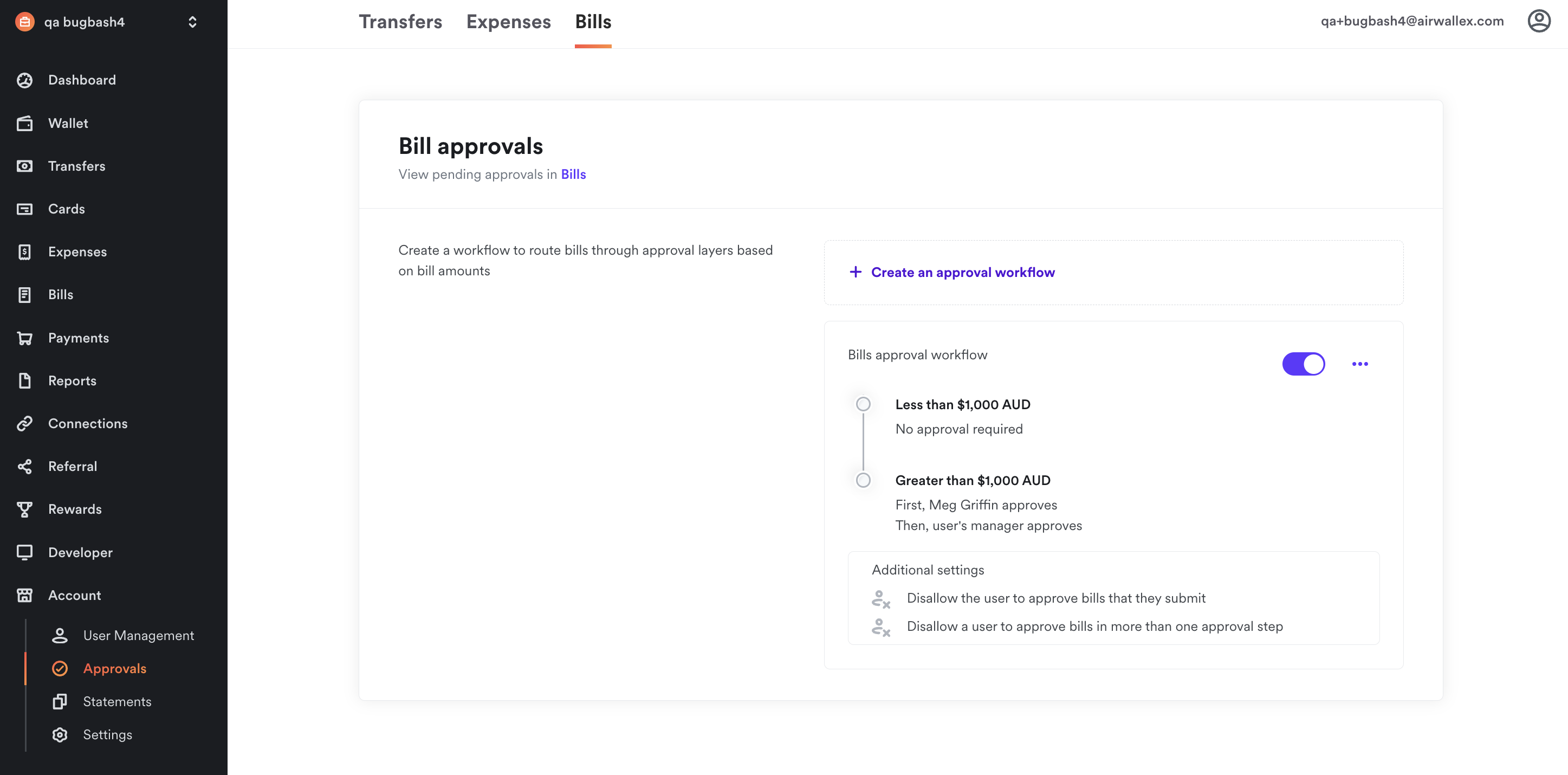 Toggle on your custom workflow to activate it for the account. This will automatically turn off any previously active workflow as only one workflow can be active at any given time in the account.
Once a new workflow is turned on, all bills submitted after that point will automatically be routed for approval based on the new workflow. Any bills submitted prior to the new workflow being turned on will continue to go through the previous workflow until completion.