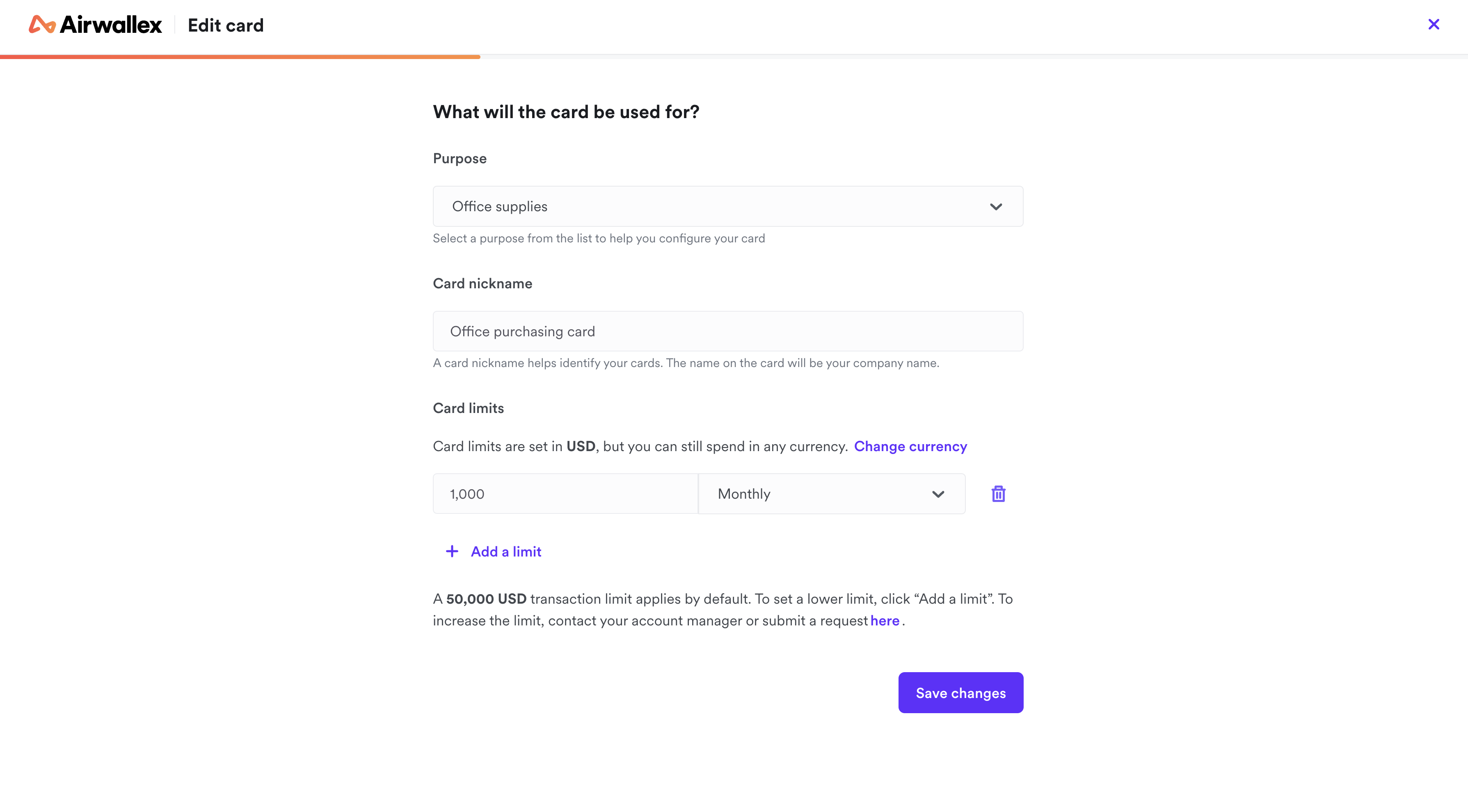 All cards have a default transaction limit of 50,000 USD or equivalent in another settlement currency. You can set a lower transaction limit on the card by clicking "Add a limit" and selecting "Per transaction" as the frequency. If you would like to increase this default limit, you can contact your Account Manager or submit a request here.
You can also add additional limits to the card, including a daily, weekly, monthly, quarterly, yearly or all time limit. Daily, weekly, monthly, quarterly and yearly limits refresh every day, week, month, calendar quarter, and calendar year respectively. An all time limit does not refresh automatically. Once your spending reaches the all time limit, you will need to manually increase that limit in order to enable more spending on the card.
How can I edit or delete card limits?
User role requirement to make this change: account admin, card admin
To edit or delete the limits set on a card, follow the steps mentioned below:
Log into your Airwallex account and click the 'Cards' tab
Find the card you wish to edit, then click the drop down 'Manage card' and select 'Edit card'




Existing spending limits can be changed on the next screen, by updating the amount in the box provided
To add a new limit, click the '+ Add a limit' option and set an amount & frequency
To delete a limit, select the bin button next to the limit




Once you are happy with the changes, click 'Save changes'
Note: By default, the per transaction limit is set at $15,000 AUD. If you would like to change this, please let our customer support team know by submitting a request here.