Update your personal details (name, login email address / phone number)
To change the name on your account, email address or phone number you use to login to your Airwallex account, you can do so in the 'Profile' section of your account.
Click 'Edit name', 'Edit email' or 'Edit mobile' to update your details.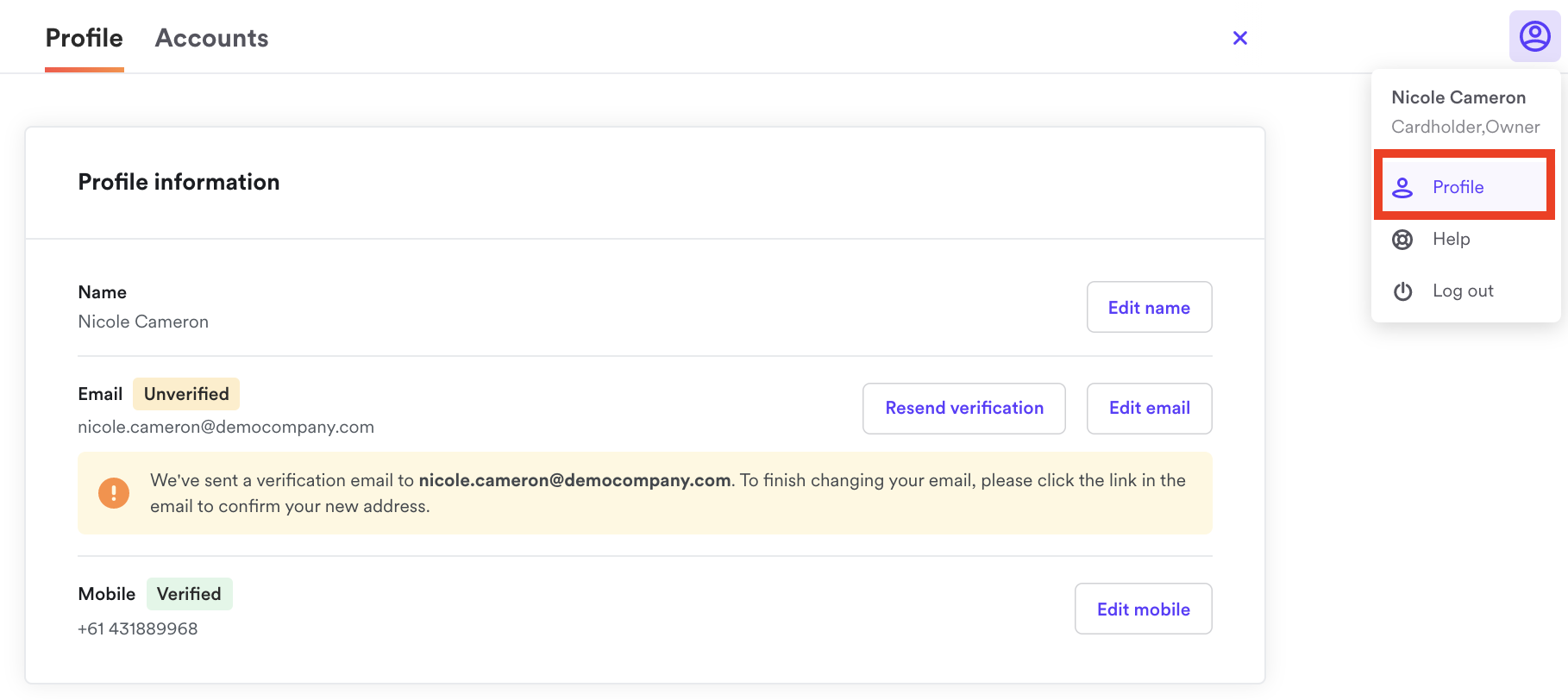 Please note: if updating your phone number, it will not automatically update the phone number associated with your 2FA. To update the phone number you receive 2FA SMS messages to, you can also do this in 'Profile', just scroll down to 'Security' and click 'Edit'.
Update your two-factor authentication
You can update both your 2FA preference (SMS / Authenticator app) and phone number in your Profile too.
Head to your Profile, and next to the 2FA section, select 'Edit' and follow the prompts.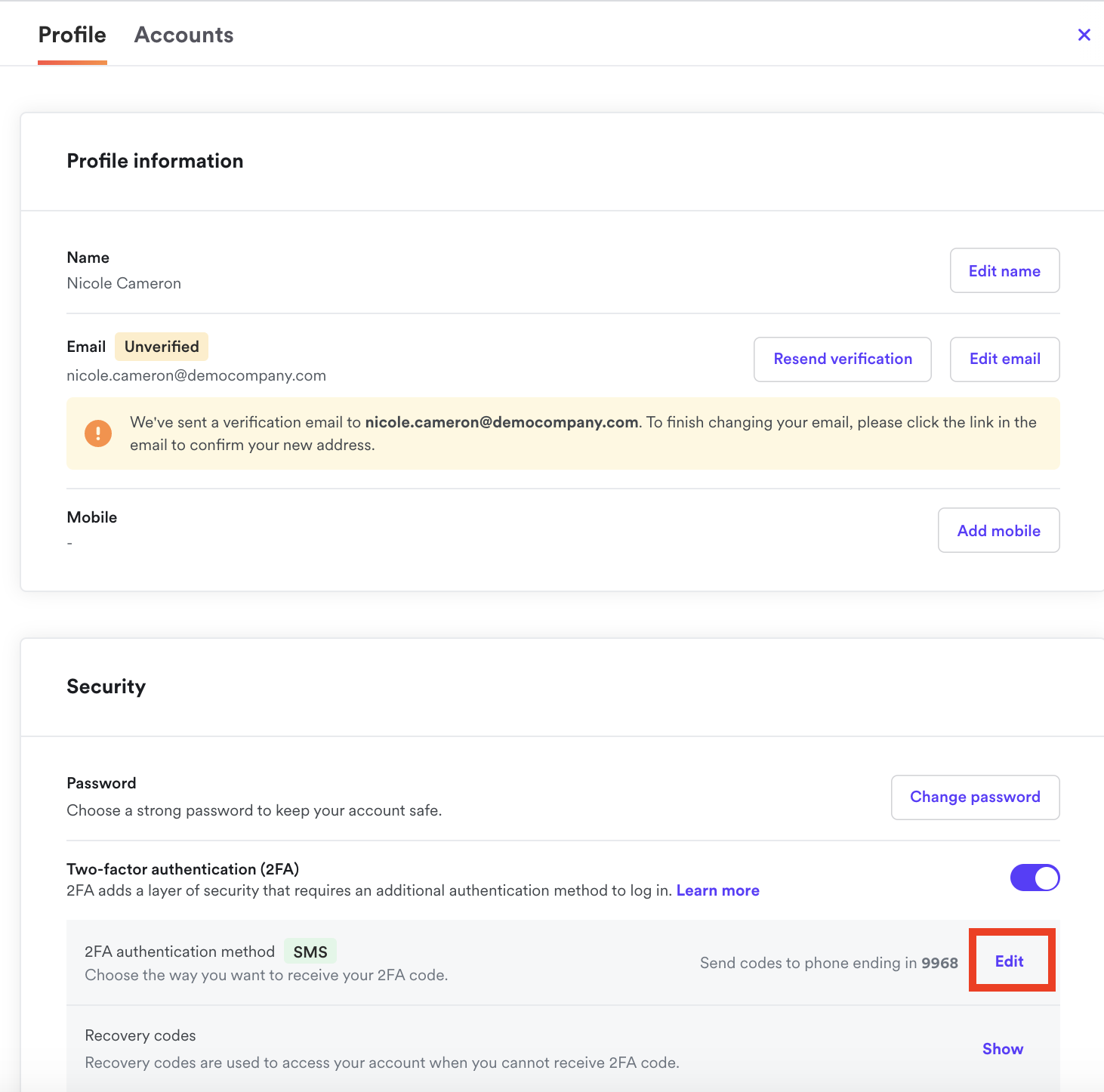 Update the primary contact name, email address & phone number for the account (notifications, contact for account manager and customer support)
Please note that this is not your login information. These are the contact details that will receive automatic notifications about payments, and that your Account Manager and our customer support team will use as a main point of contact.
To update the main name, email address and phone number associated with your Airwallex account, please follow the steps below.
Step 1. Click 'Account'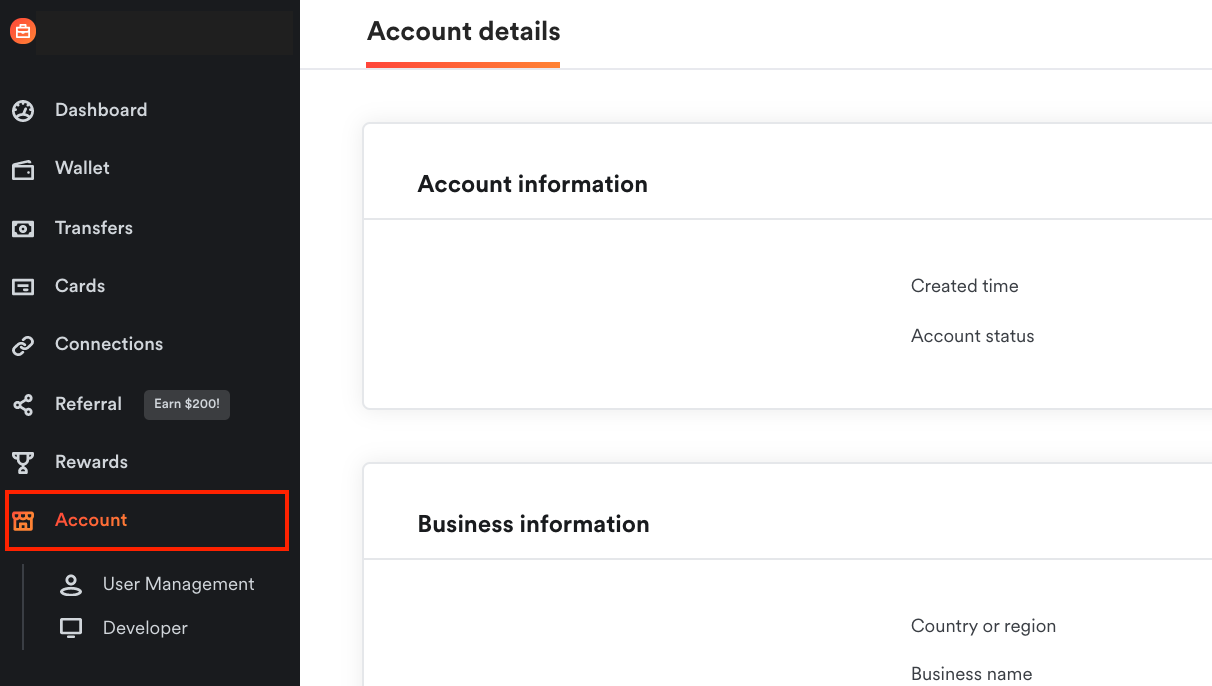 Step 2. Scroll down the 'Account details' page until you see 'Contact information'. Click 'Edit'.

Step 3. Change the details you want, then click 'Save'

Step 4. All done! 🎉
Your business name / address
To update any business information please contact your account manager or our customer support team.