The Contacts feature in Web App allows you to save the contact and payment information for the recipients you frequently transfer to.
This guide walks you through the process to create new and manage existing contacts saved in Web App.
Adding a contact
1. Navigate to Contacts in the sidebar
To see a list of existing contacts, and to create new contacts, navigate to the Transfers > Contacts page in the sidebar on the left of the screen.

2. Create new Recipient
From this screen you see a full list of your existing contacts.
Click New recipient in the top right of your screen to create a new contact.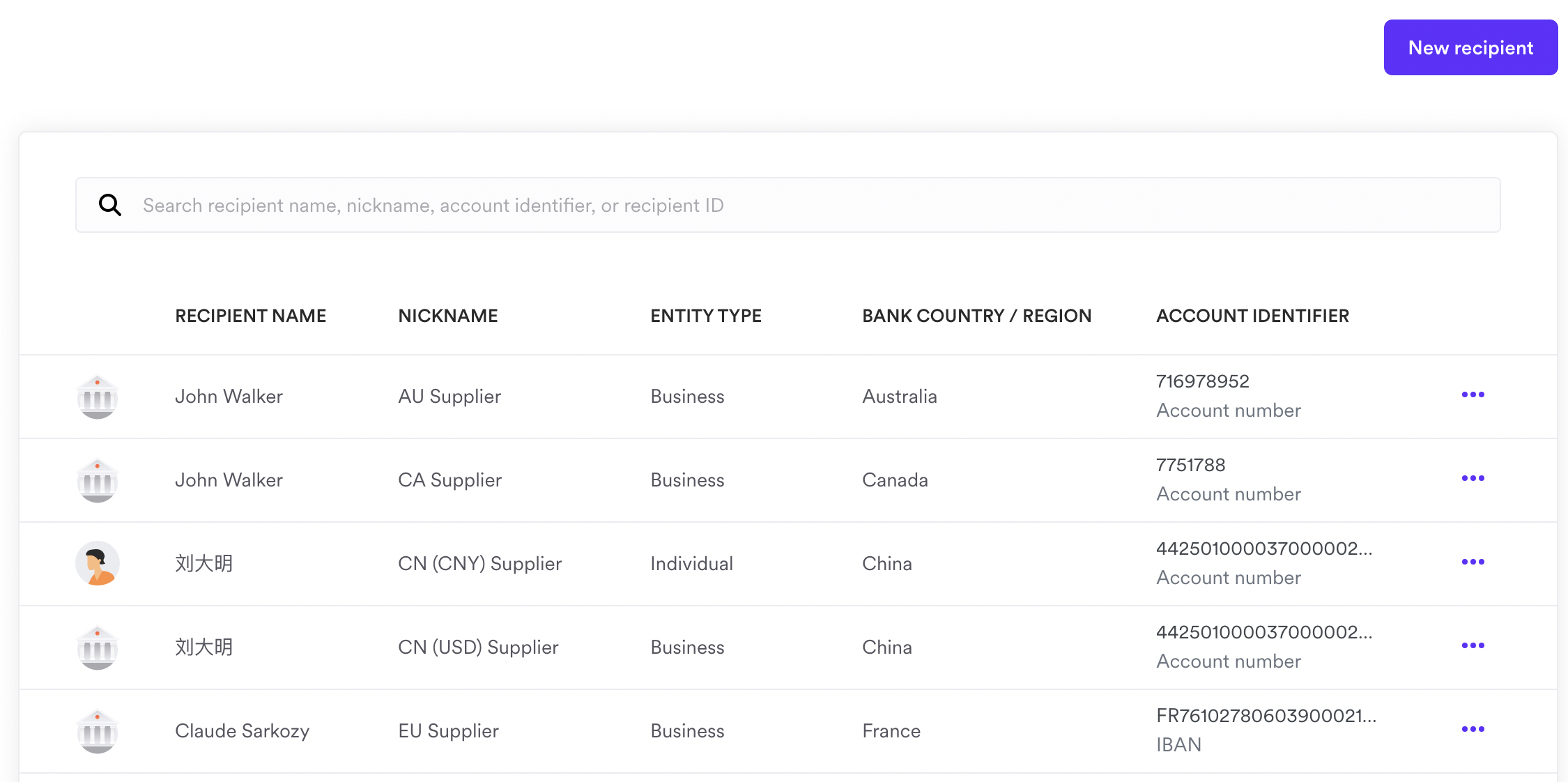 3. Select Recipient Account Type
Select the type of contact you are creating. Selecting either Business or Individual will present additional fields that are required for this entity type.

Business:
Business Name
Email (optional)
Country / Region
Address
Individual:
First and last name
Email (optional)
Country / Region
Address
4. Select Recipient's Account Specifications
Depending on the location selected for your new contact, the Account currency may automatically update. Please be aware that certain Account Currencies will only be compatible with certain Transfer Methods. Review these fields before moving on.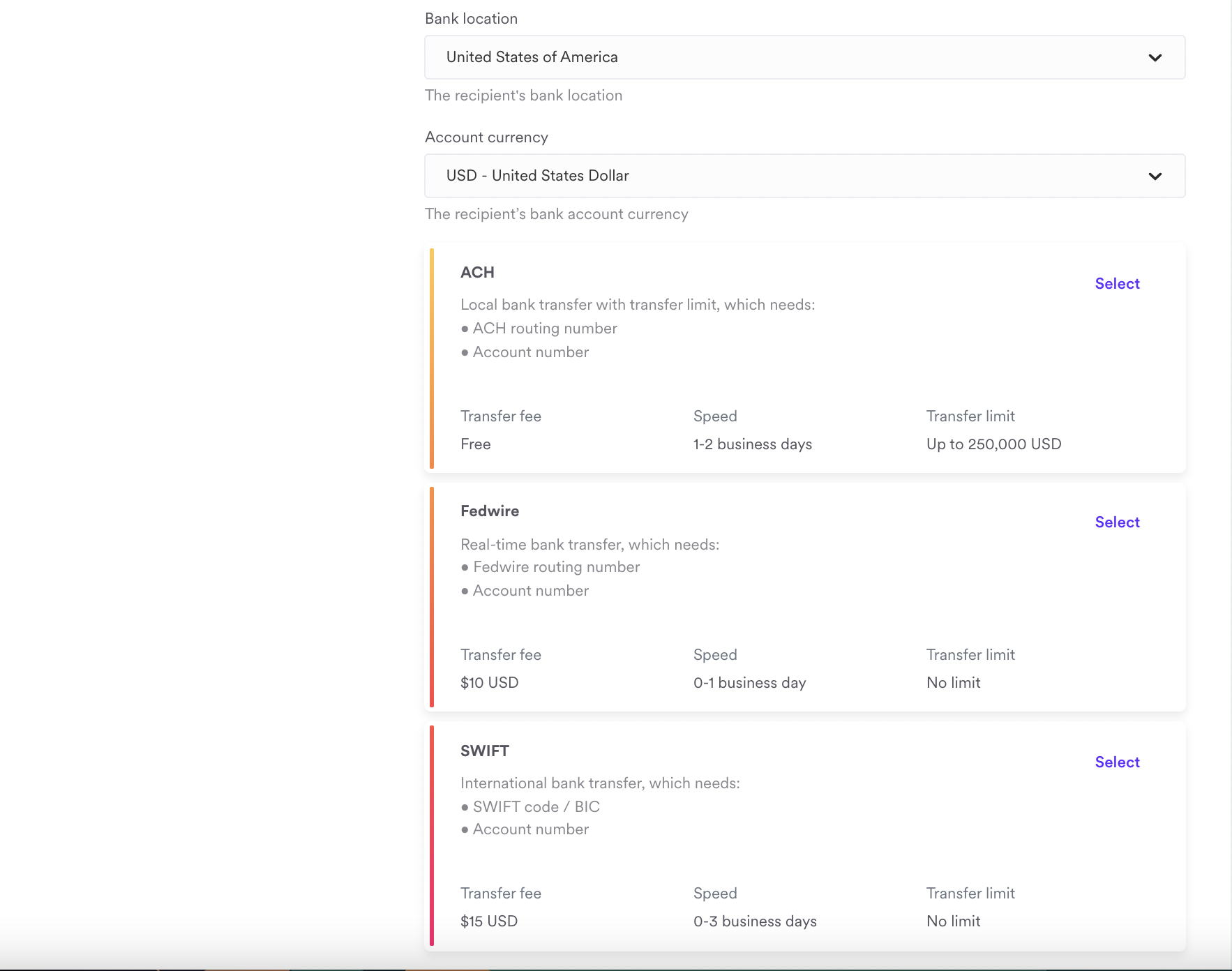 5. Enter Recipient's Information
If the location and currency selected supports both SWIFT and Local payment options, you will be given an option to select your preferred payment method for this contact.
Note that not all locations will have access to the Local network.
The required bank information for Local and SWIFT payments is outlined below. This information should be supplied by the contact you are creating. If you do not have this information, please request from the contact.
Local - Payments made using local clearing network.
Bank code

Bank name

Account number

Account name

Account nickname (optional)
SWIFT - Payments made using the existing SWIFT network.
SWIFT code

Bank name

Account number

Account name

Account nickname (optional)
Pictured: Individual Recipient - LOCAL (ACH) Transfer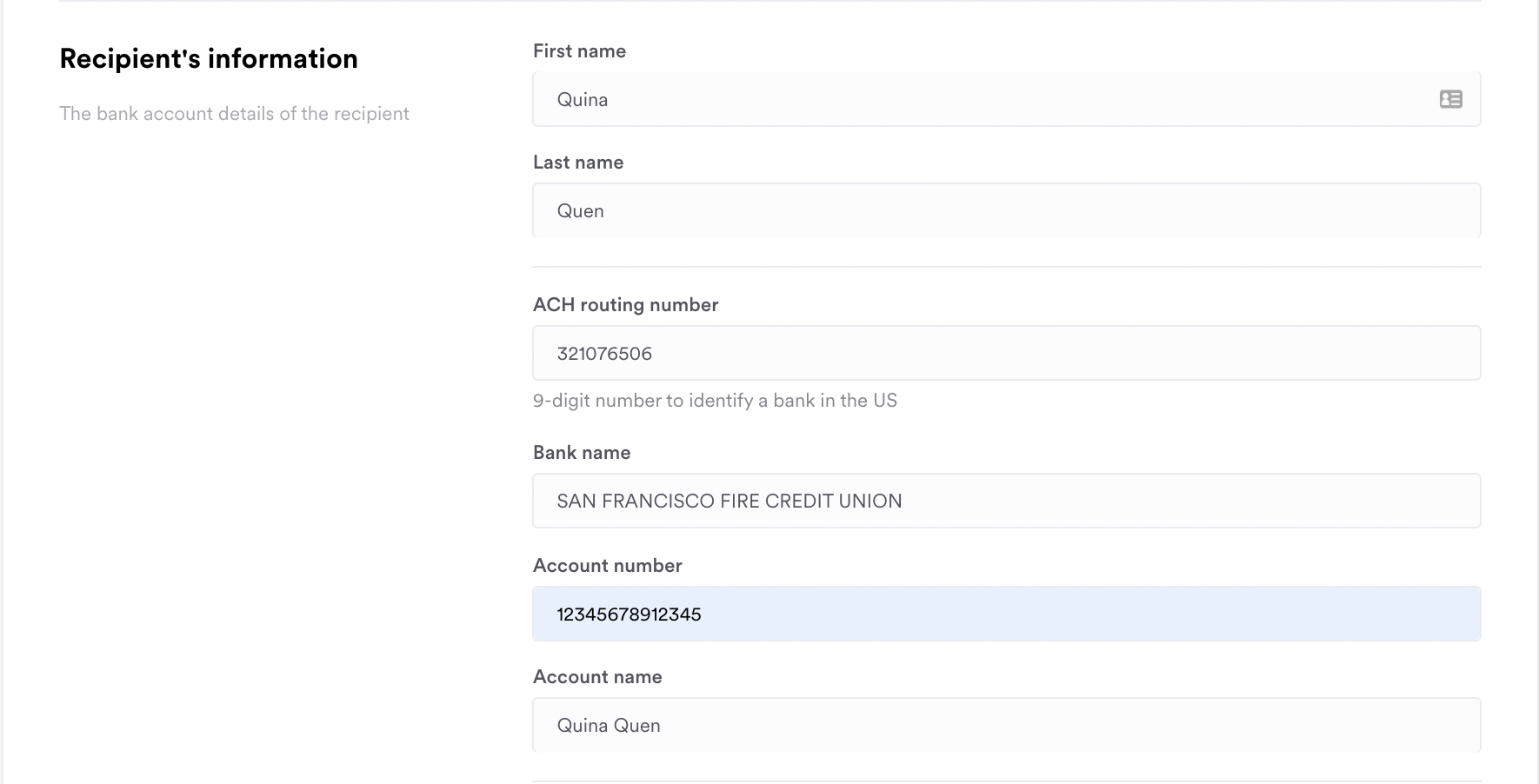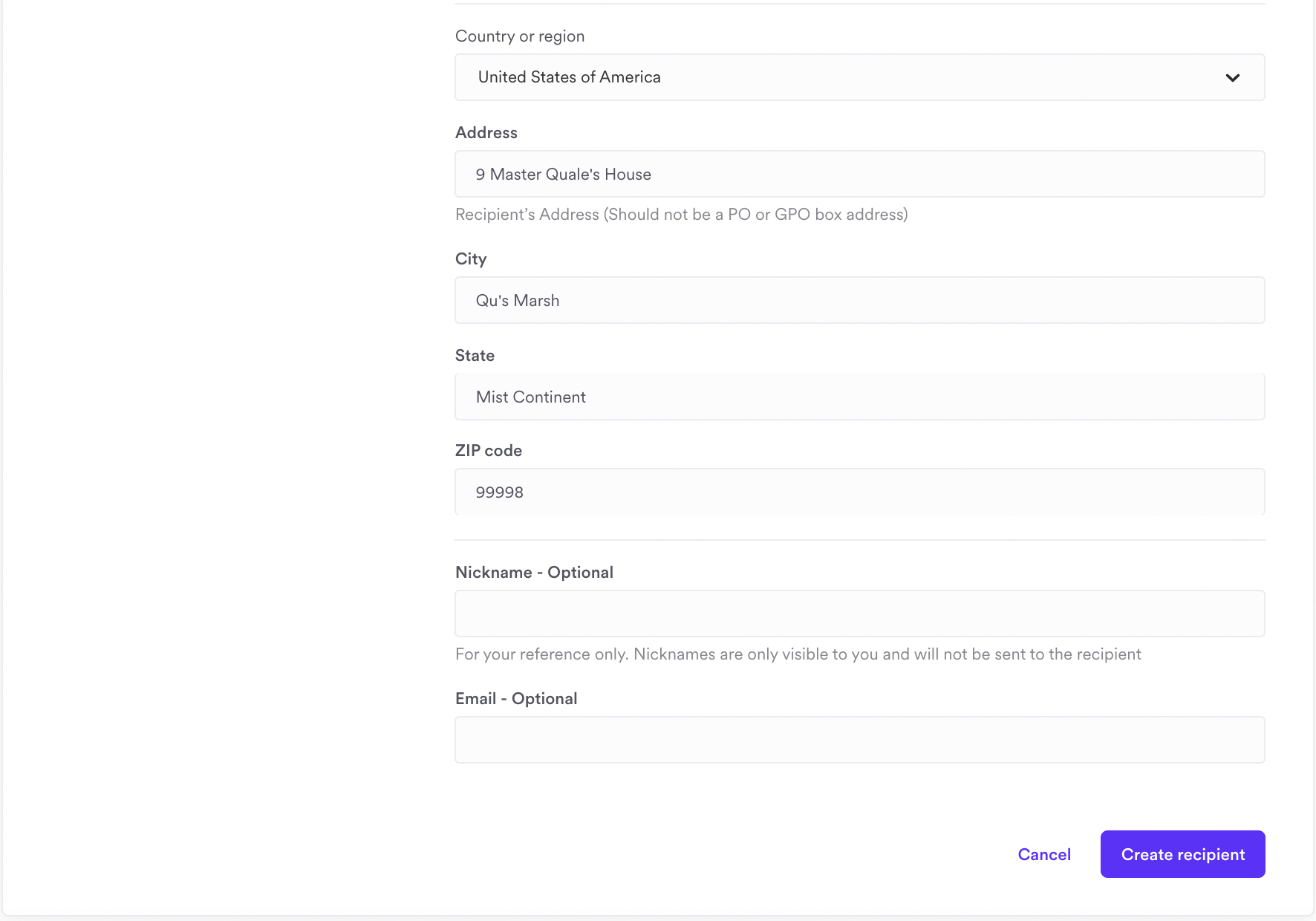 Once you have entered the required details, click Create Recipient to finish.
Editing a contact
To update a Contact's company and bank details, open the contact from your list, and and simply make and required changes on this page.
Note that not all fields are available to edit.
Click Save changes to commit updates.
Deleting a contact
To delete a contact, navigate to your contact list, open the contact to delete, and select Delete at the bottom left of the screen. You can also delete a contact directly through the main Contacts screen by clicking the "3 Dots" next to a contact and then selecting Delete.