Collect via your Global Account
You are able to use the account number from any Global Account you create to collect funds from your online store (incl. Amazon, eBay, Fnac) or your merchants via SWIFT and/or domestic connectivity.
To find your Global Account details, follow these steps:
Step 1. Go to your Global Accounts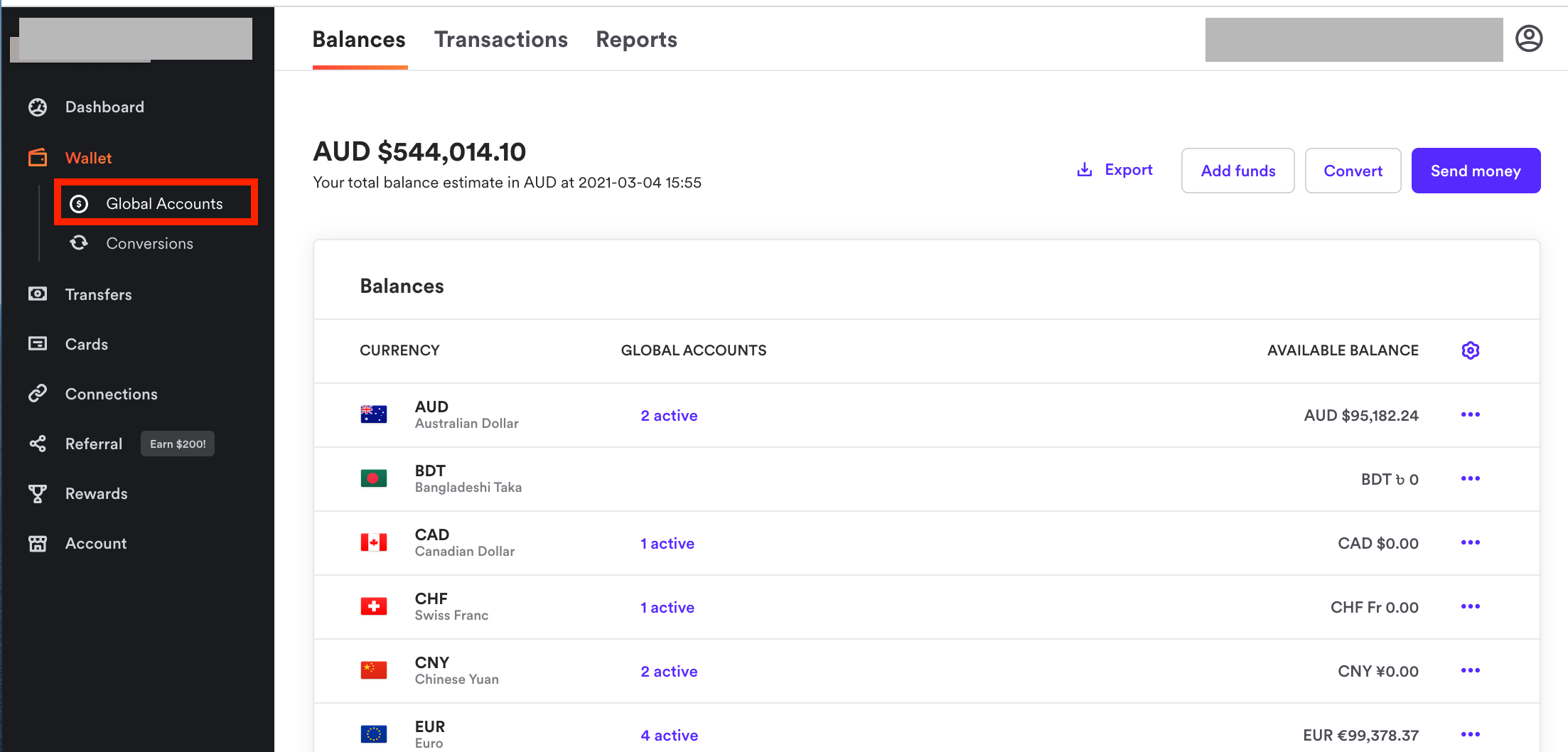 Step 2. Click the Global Account you want to view details for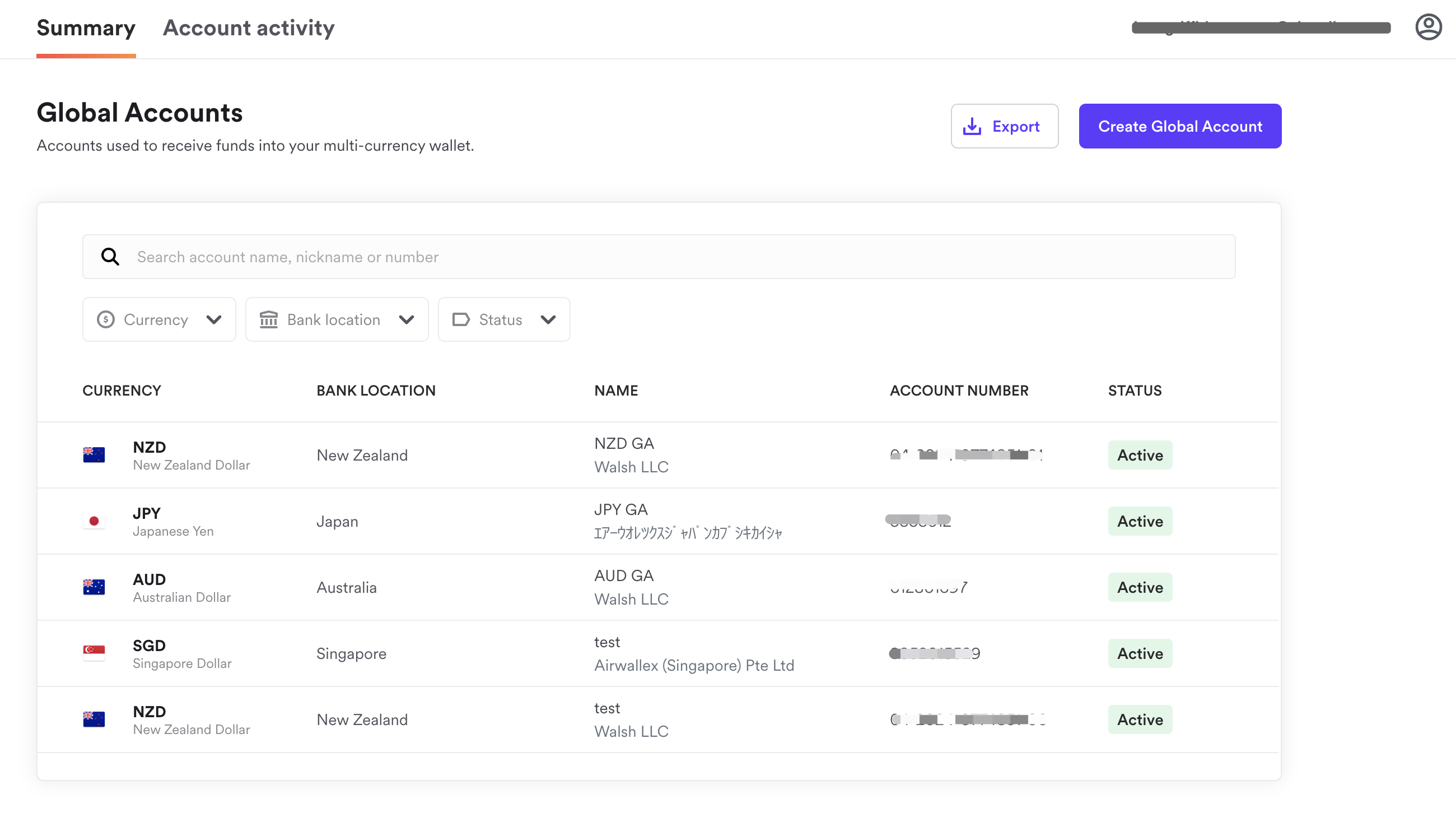 Step 3. You should be able to see your account details here. However, to see more, click 'Show all details'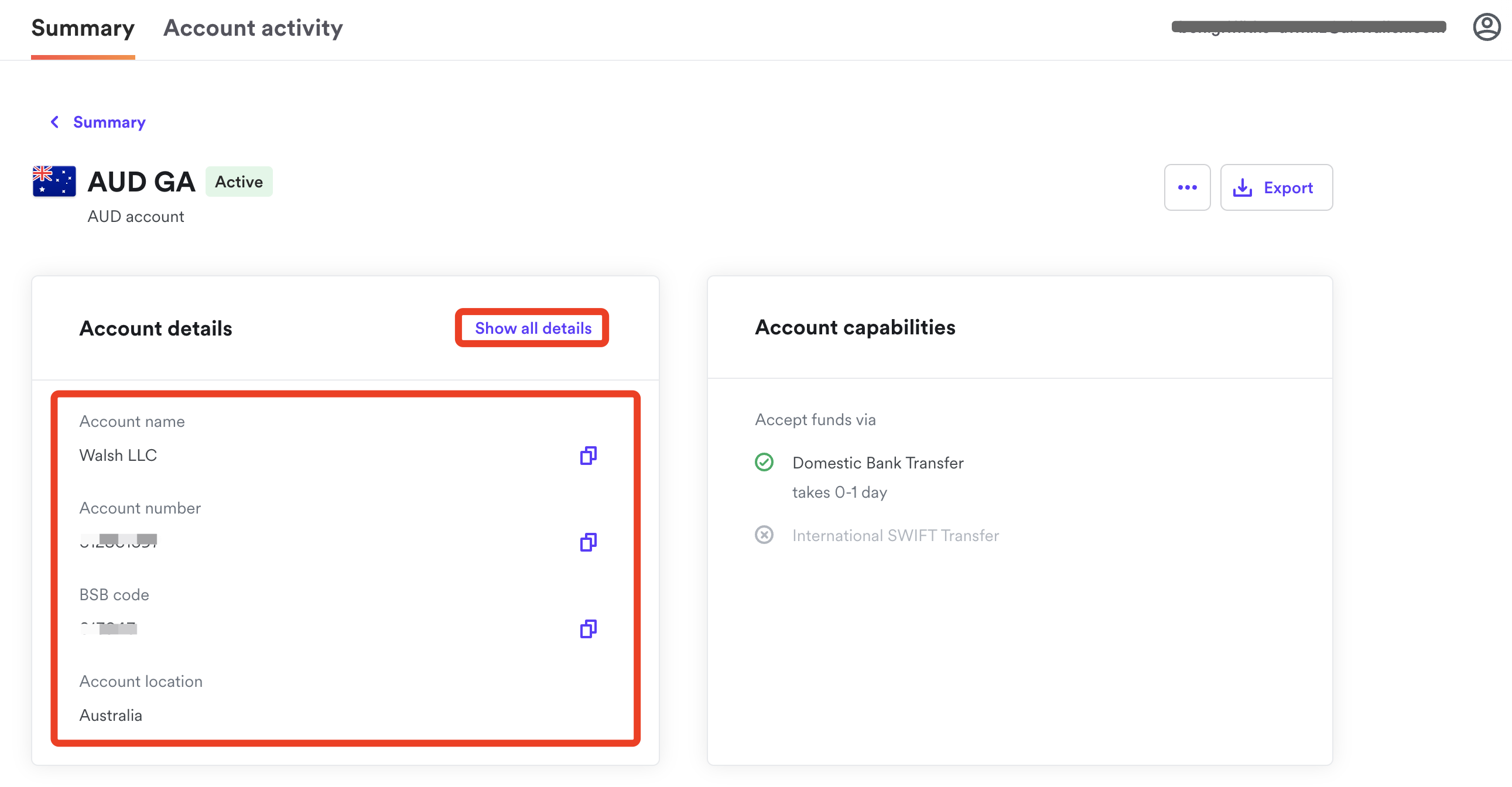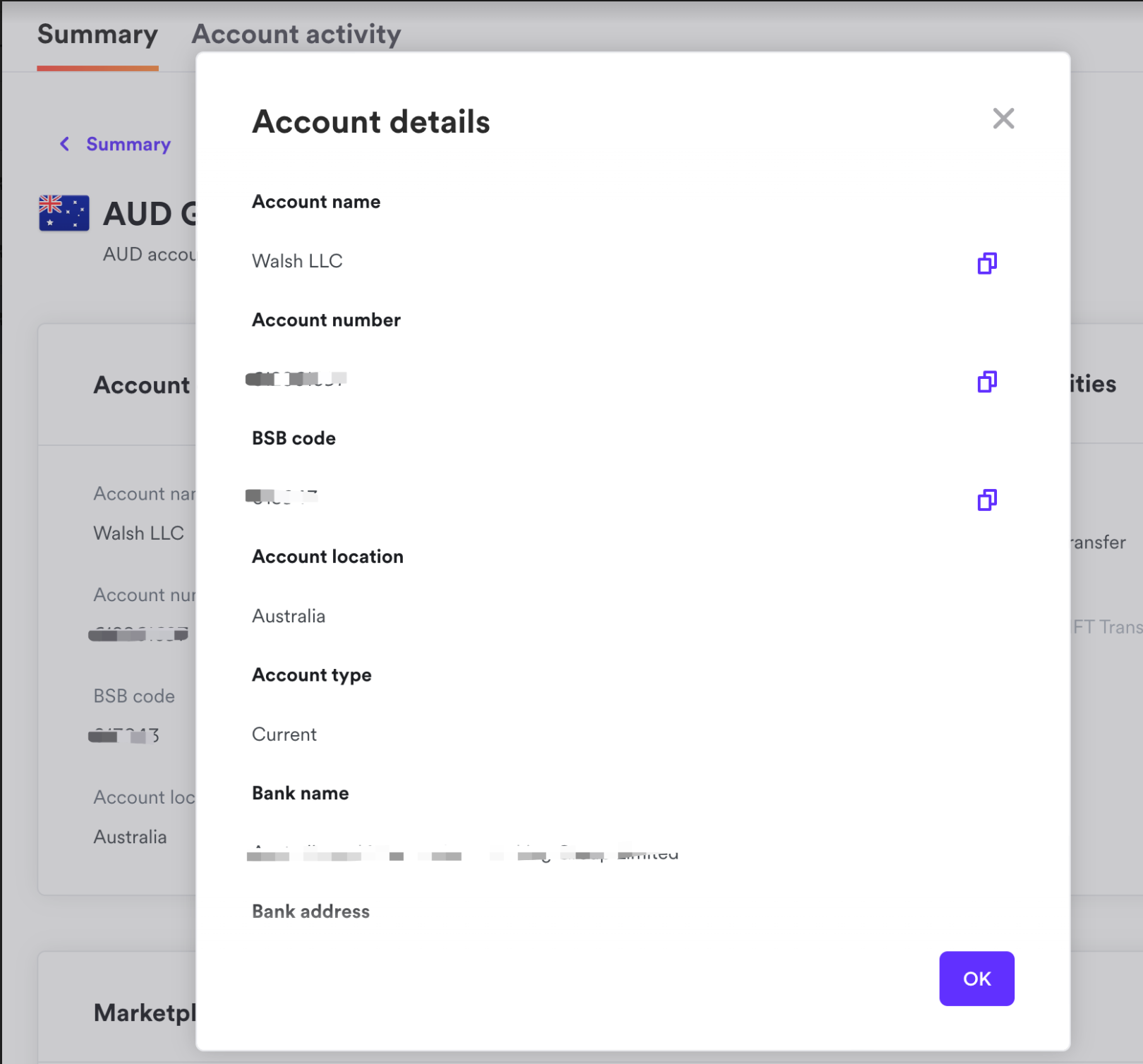 Conversion and payout
You are able to convert the funds you receive from marketplaces to other currencies.
Conversions can be booked whenever you need to throughout the day. At times where there is low or no liquidity in FX markets, such as weekends, bid/ask spreads may be wider than during market hours.
Where can you make payments to?
Understanding the maximum payment limit
Sharing order details with Airwallex
Due to local regulations, payments into various countries may require underlying order details to be submitted. To facilitate information collection and prevent unnecessary delays/rejections, please link your platform account (store) to Global Account.

See how you can find your Amazon seller ID and MWS information