Convert and trade foreign currencies easily, quickly, and affordably. See all Currencies Powered by Airwallex here.
This guide walks through the steps required to book an FX conversion using the Web App. You can also book an FX conversion using our iOS app - available at the App Store.


1. Navigate to Conversions in the sidebar

Booking an FX conversion takes place on the Conversions page in Web App, under the Wallet. Navigate to this page in the sidebar on the left of the screen to begin this process.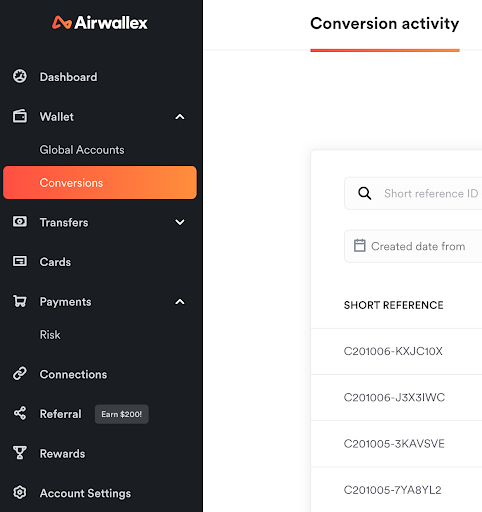 2. Select From and To currencies
Clicking the From and To currencies will show a dropdown menu with the list of available currencies. Selecting a currency will show the funds available for the conversion.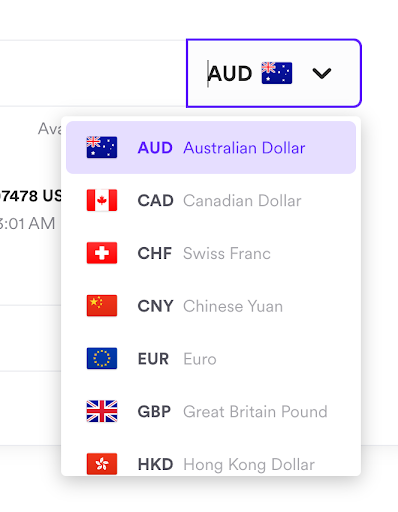 3. Enter the amount of funds to be converted
Clicking on either the From or To amount will let you edit this field. Editing one of these values will automatically update the opposite value to show the final From and To amount. The rate shown will be locked for 60 seconds, after which it will automatically refresh.



4. Select a Settlement date
Select the date you would like the conversion to settle, using the date picker. If you select today's date, the conversion will occur as soon as possible. Or you can select a date to convert in the future, to manage future cash flows. Either way, the rate will be locked in when booked.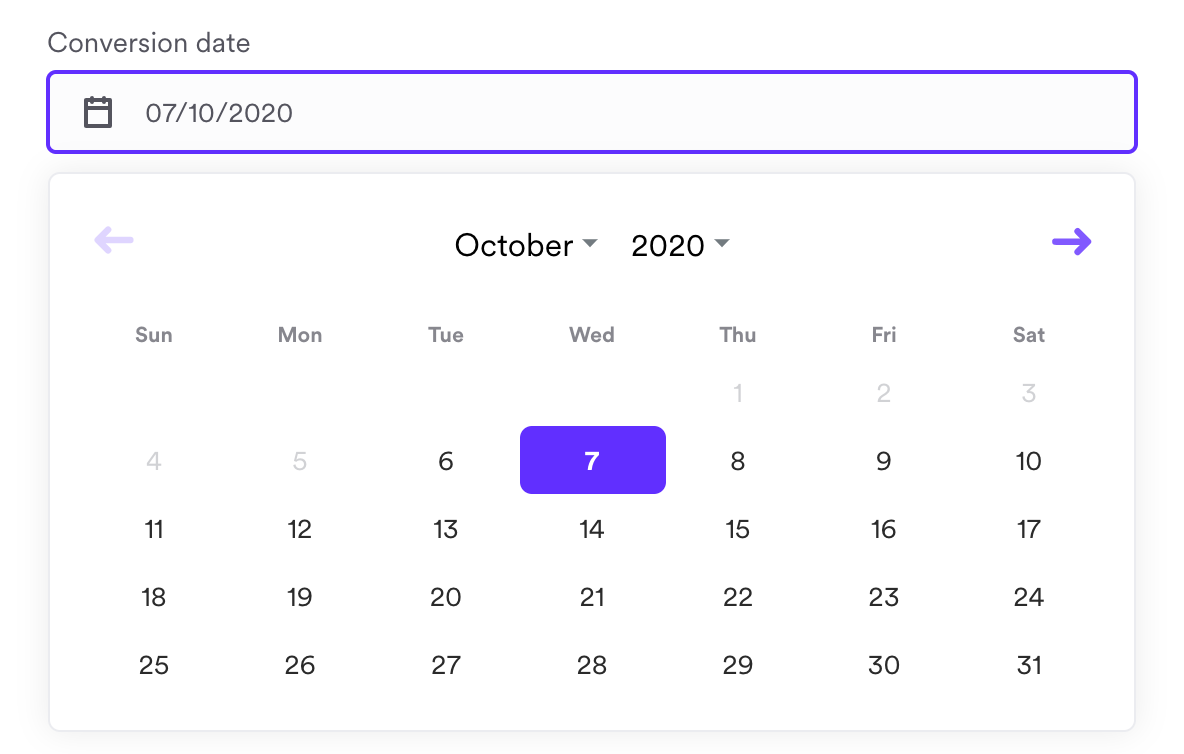 5. Review and confirm conversion
Clicking Next will give an overview of the conversion, giving you an opportunity to review before confirming. This page shows the From and To values, in addition to the applicable rates and Settlement date.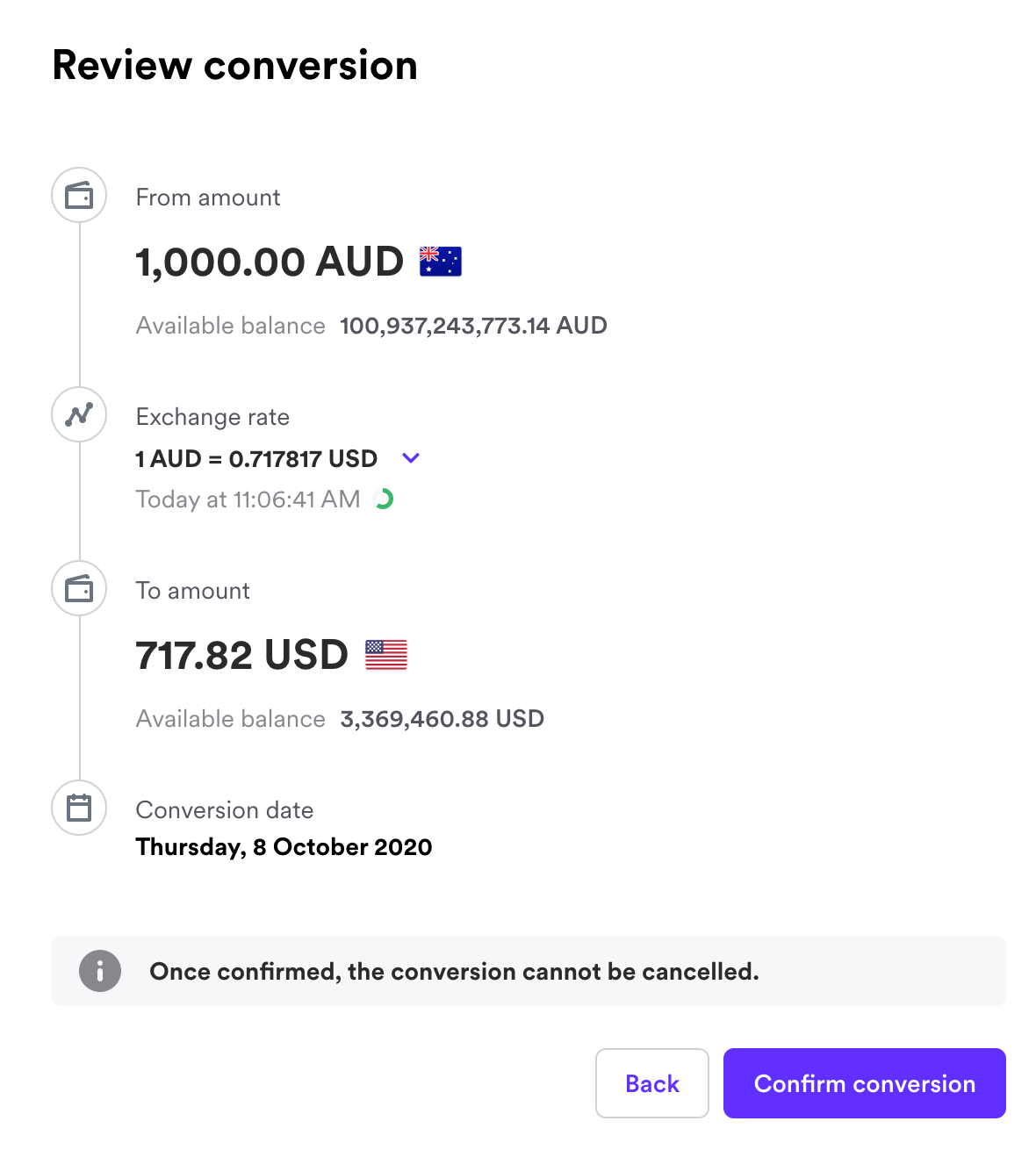 Once you press Confirm, this conversion cannot be cancelled
6. Booking confirmation
A confirmation screen will show, displaying the details of the conversion.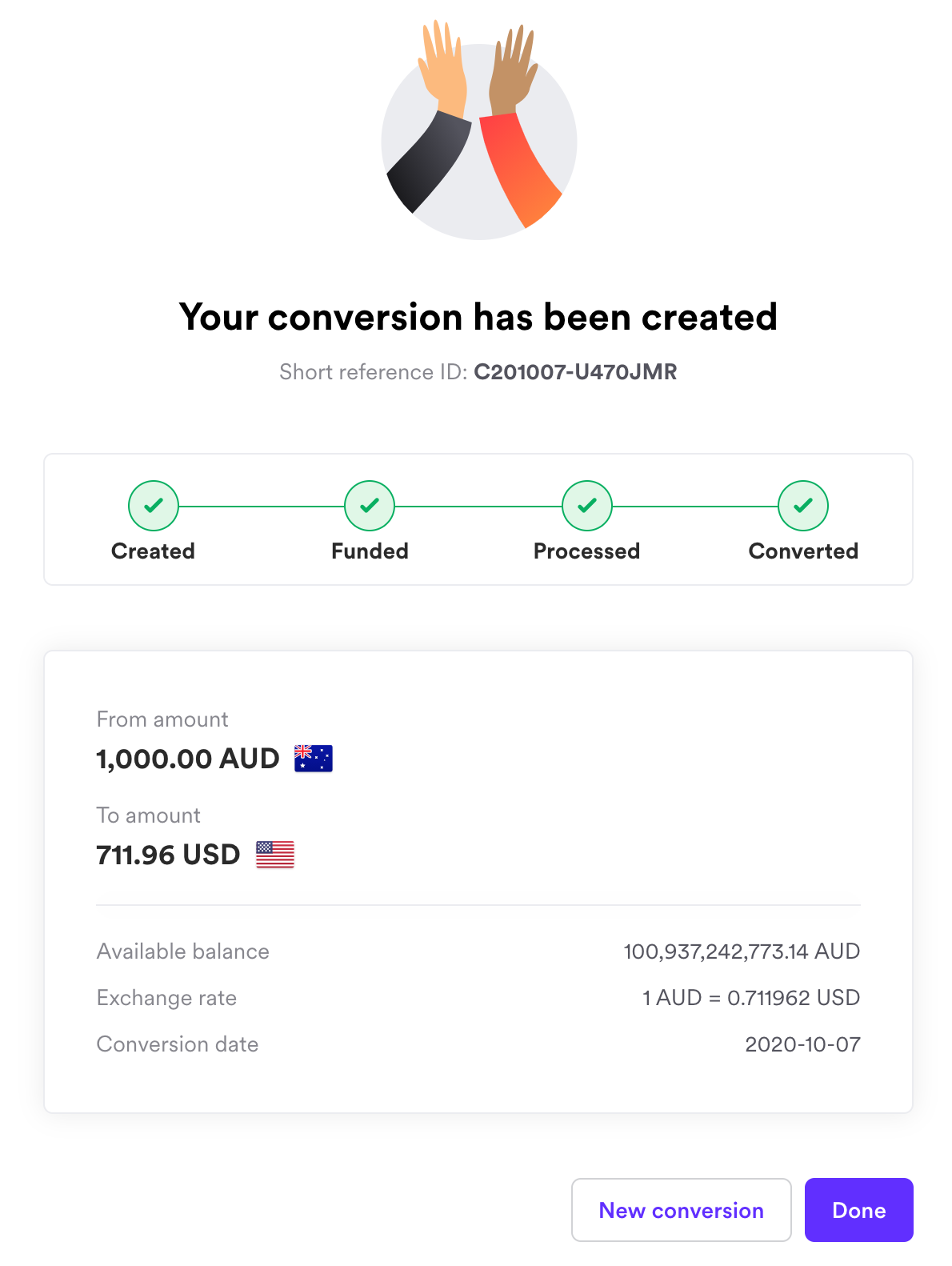 You will also receive an email confirmation that the conversion has been successfully booked.
The transaction will settle on the conversion date selected. From this time the currency you converted to will be available for use.
For other frequently asked questions, check out the articles below:
- When can I create conversions?
- Can I cancel my conversion request?