Freezing your card
To freeze your card, please click this link and follow the instructions: How do I freeze my card?
Freezing your card prevents any further transactions from being made on it. It is reversible, and you can unfreeze your card easily in your account.
Cancelling your card
You can permanently cancel your card in your Airwallex account. Please note that once your card is cancelled, it cannot be reversed.
If you would like to go ahead and cancel your card, please follow these steps:
Step 1. Click "Cards"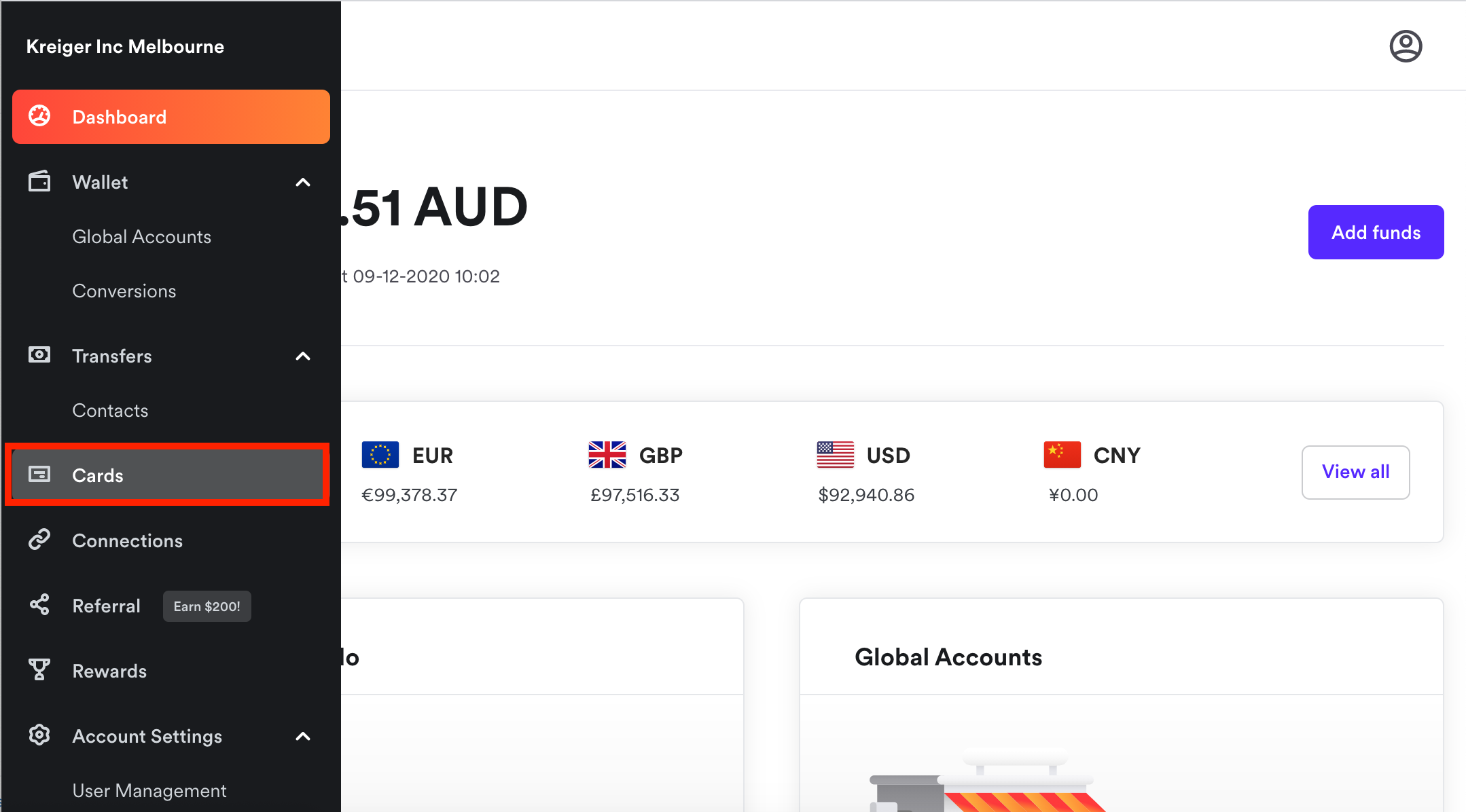 Step 2. Find the card you want to cancel, click the menu on that card, then select "Cancel card"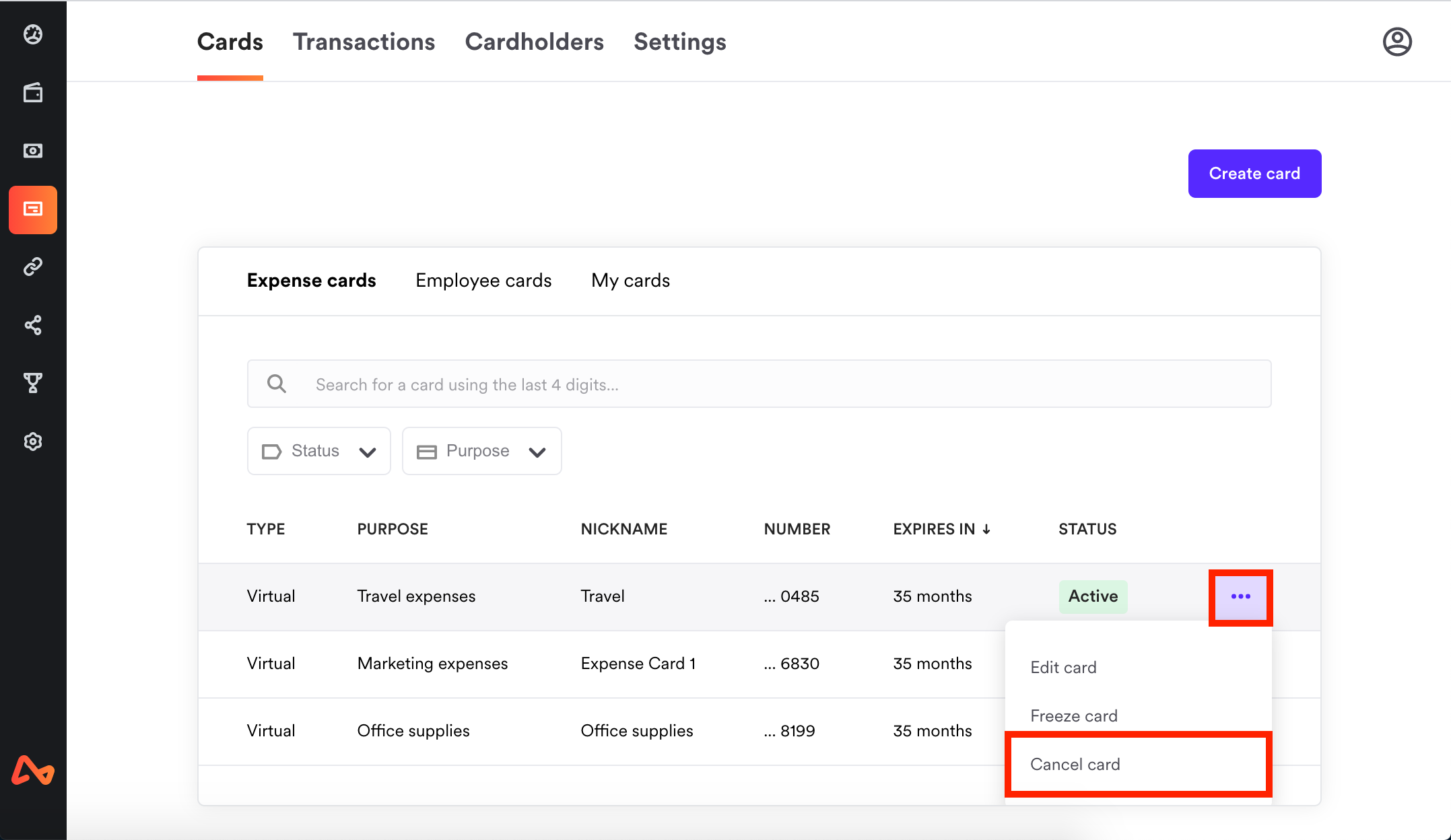 Step 3. If you're sure you want to cancel, click "Yes, cancel card". Please keep in mind that once you have cancelled your card, it cannot be reversed.