Freezing your card
To freeze your card, please click this link and follow the instructions: How do I freeze my card?
Freezing your card prevents any further transactions from being made on it virtually, physically or on any of your devices (Google / Apple Pay). It is reversible, and you can unfreeze your card easily in your account.
Cancelling your card
You can permanently cancel your card in your Airwallex account. Please note that once your card is cancelled, it cannot be reversed.
This guide walks through the steps required to cancel your card using the Web App. You can also cancel your card using our iOS app - available at the App Store.
If you would like to go ahead and cancel your card, please follow these steps:
For Cardholders
Step 1. Login to your account
Step 2. Click the button with three dots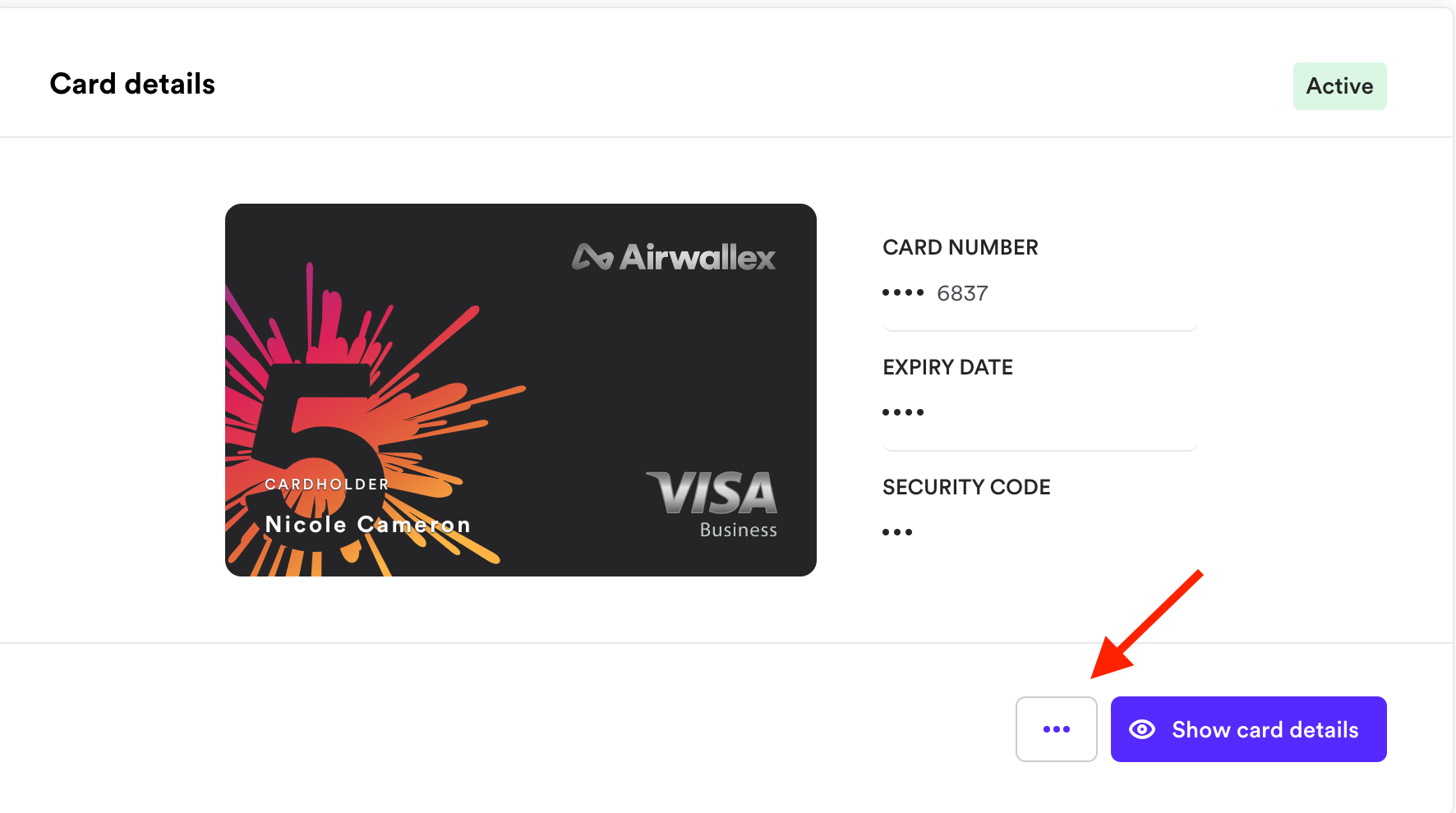 Step 3. Click 'Cancel card' to permanently block your card.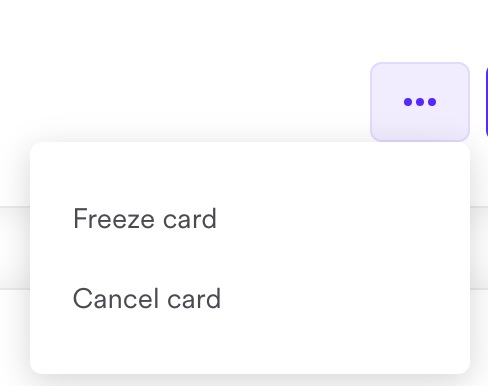 If you freeze your card, you can unfreeze it at a later time in the same place on your account.
If you cancel your card, is this a permanent action and you won't be able to use this card any further.
Step 4. If you have a physical card, make sure to chop it up into tiny pieces so that no personal information can be distinguished and put them in the bin!
For Admins
Step 1. Click "Cards"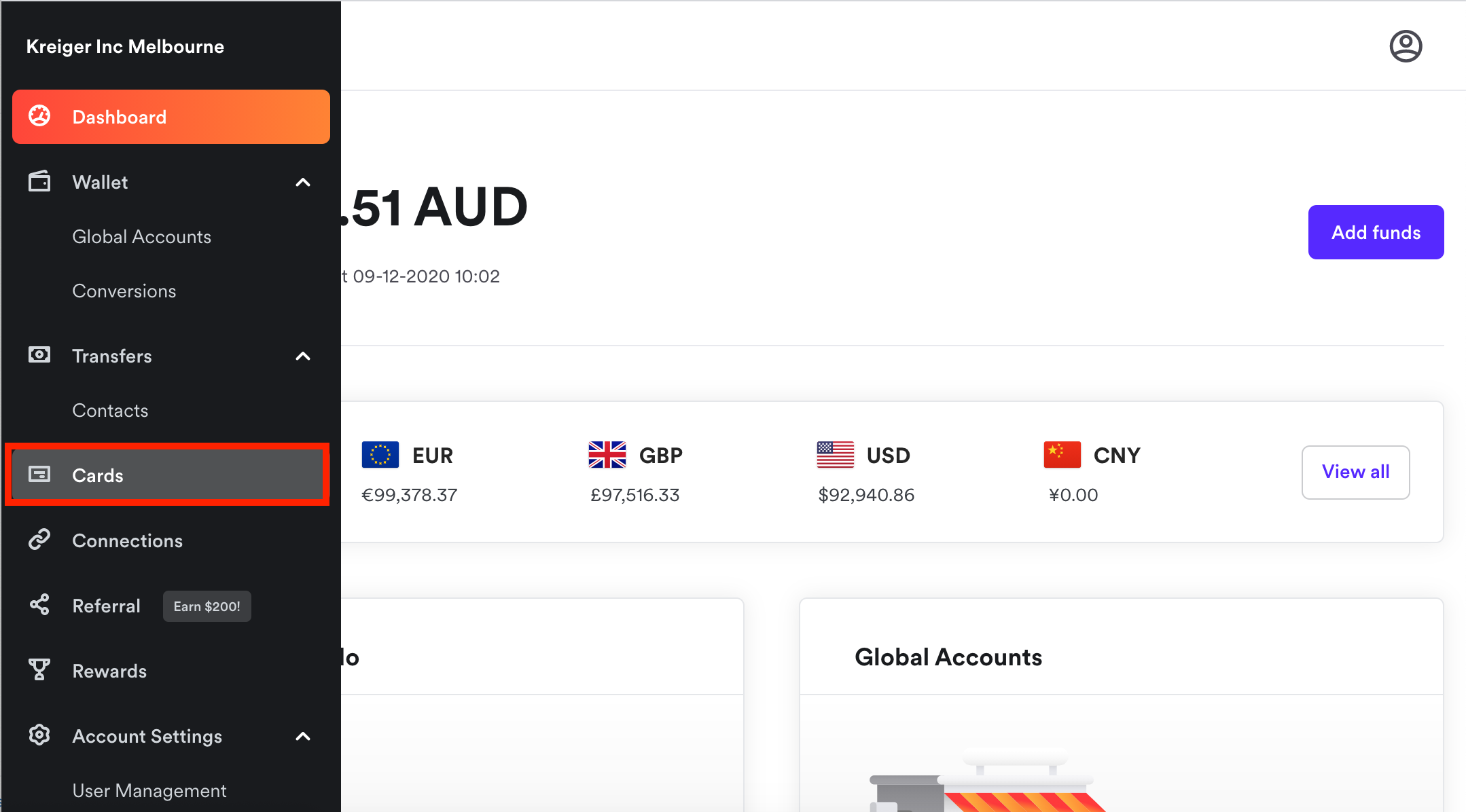 Step 2. Find the card you want to cancel, click the menu on that card, then select "Cancel card"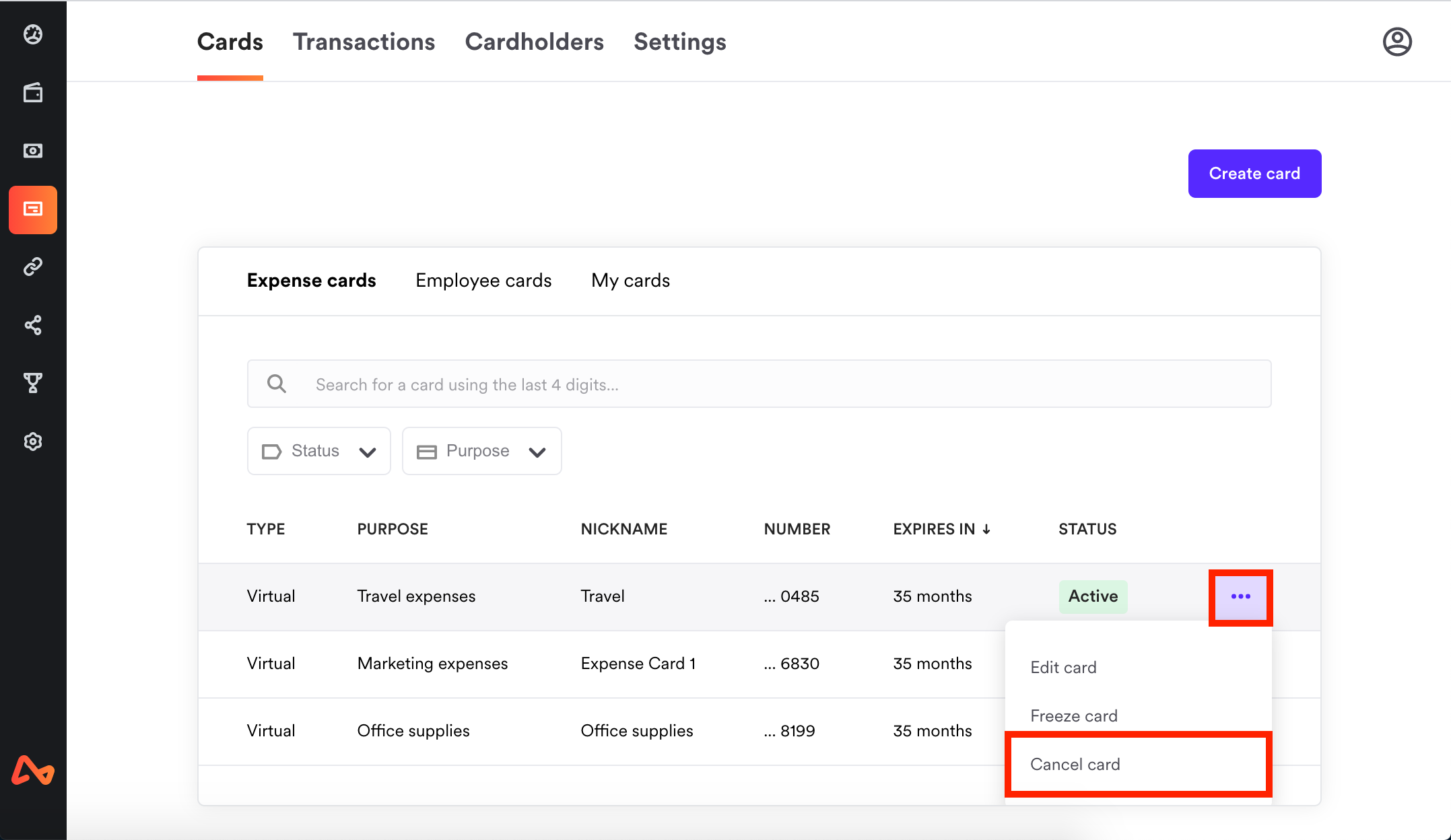 Step 3. If you're sure you want to cancel, click "Yes, cancel card". Please keep in mind that once you have cancelled your card, it cannot be reversed.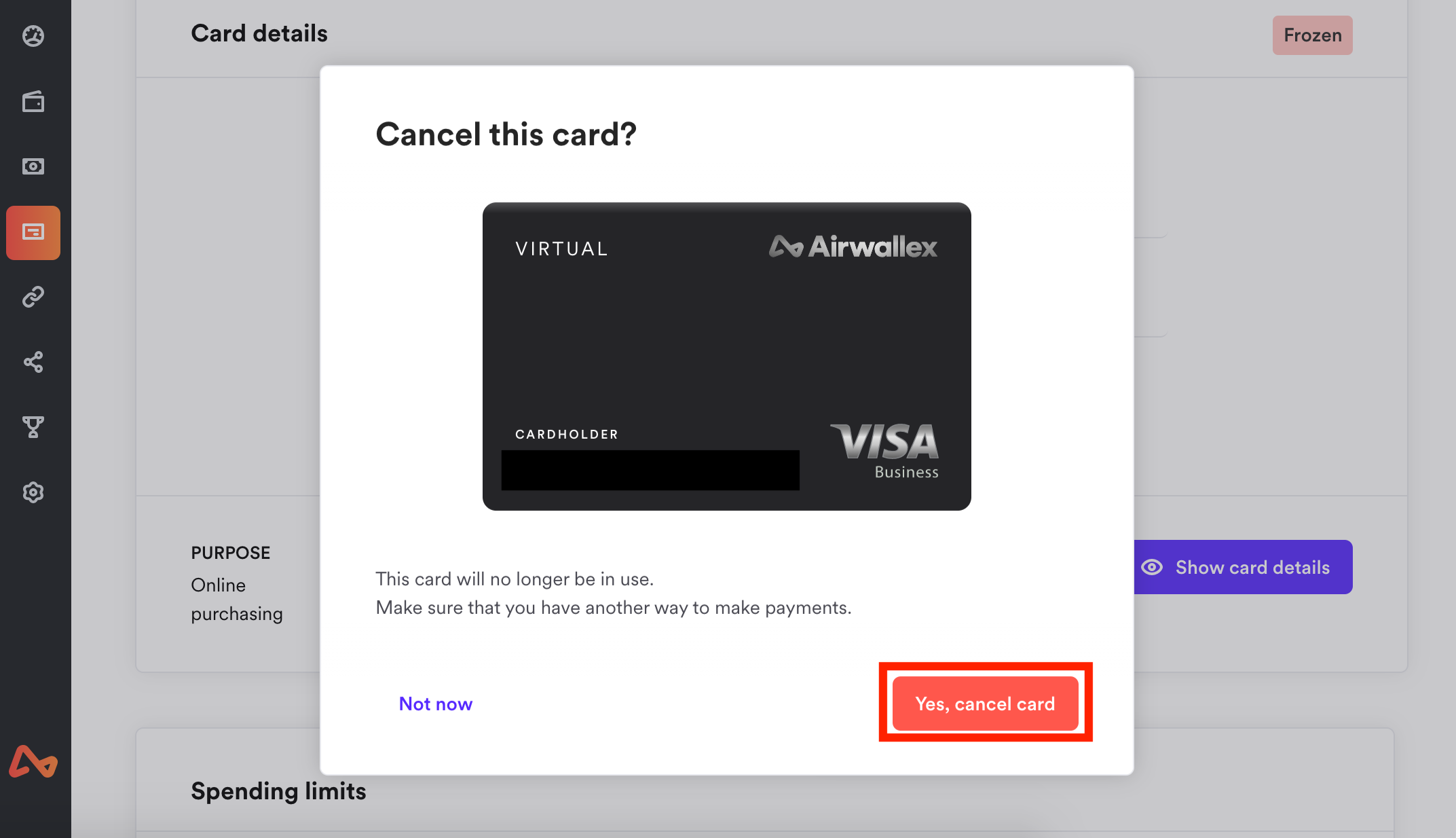 By phone
Alternatively, you can call our support team and they will cancel your card for you:
Australia -

+61 13 32 99

China -

+864008663888

United Kingdom -

+44 808 196 7574

United States -

+1 855 932 3331