For AU customers:
Head to your card in your Airwallex account and click the '...' button.
Click 'Change PIN' and follow the prompts.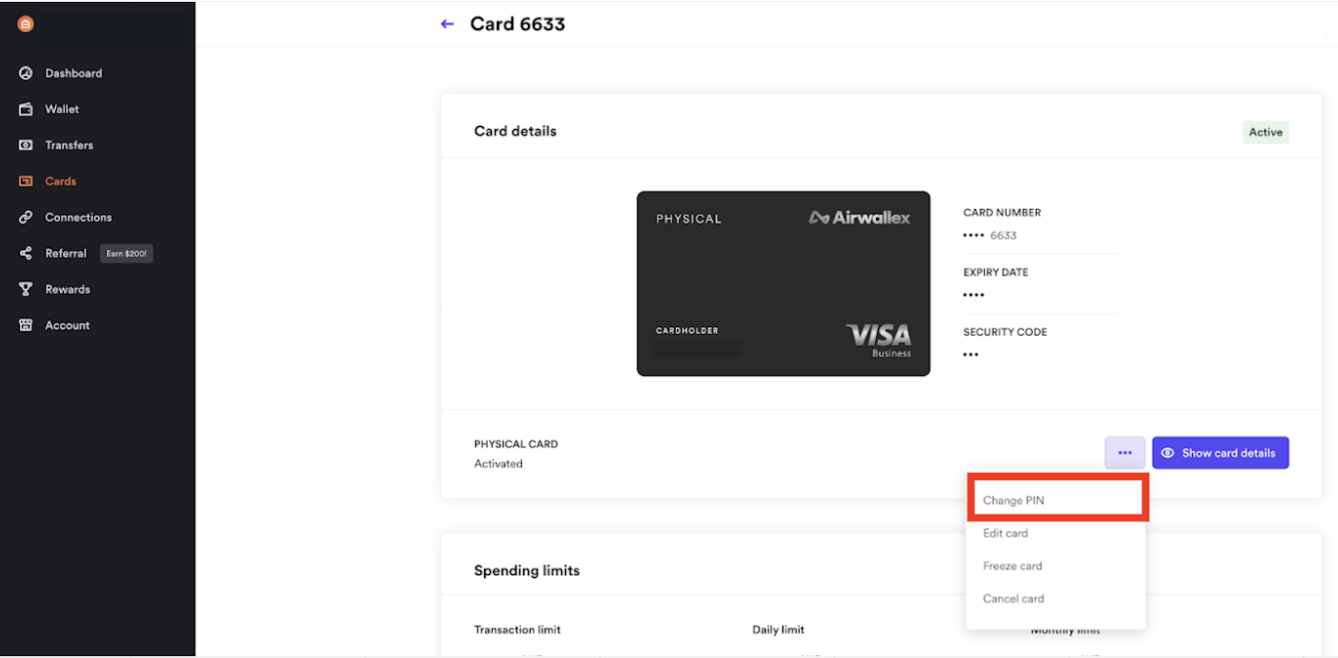 If you have multiple cards, make sure you're on the right one first! For instructions on how to navigate to a different card, click here.
For UK customers:
Unfortunately you won't be able to change the PIN of the card, this is set from when the card is manufactured.