As soon as you receive delivery of your physical card, you'll need to activate it to start using it.
Step 1. Login to Airwallex
Step 2. You should see a banner like this at the top of the page. Click 'Activate physical card'.

Step 3. Click 'Get Started'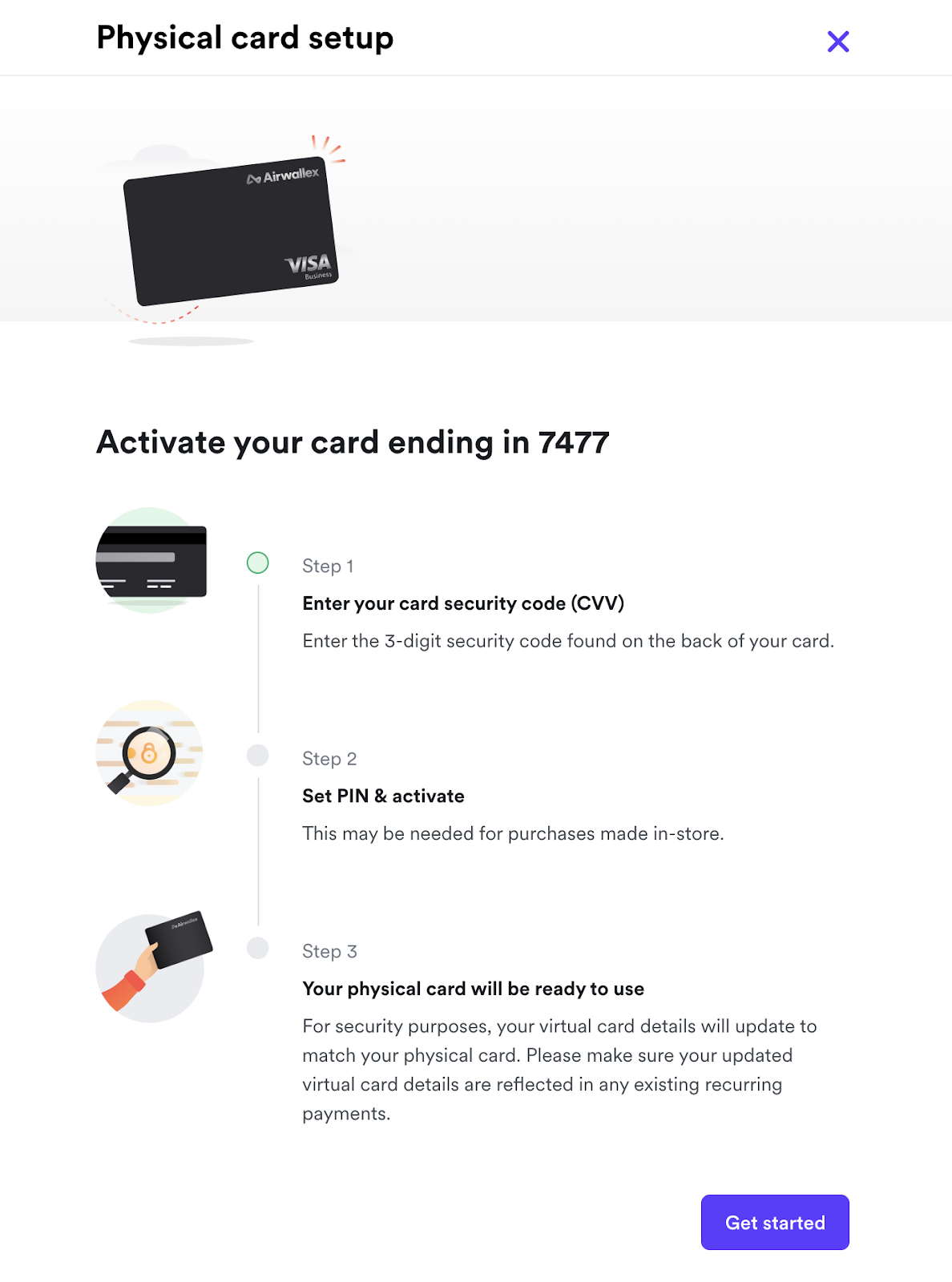 Step 4. Enter your CVV. This can be found on the back of your card.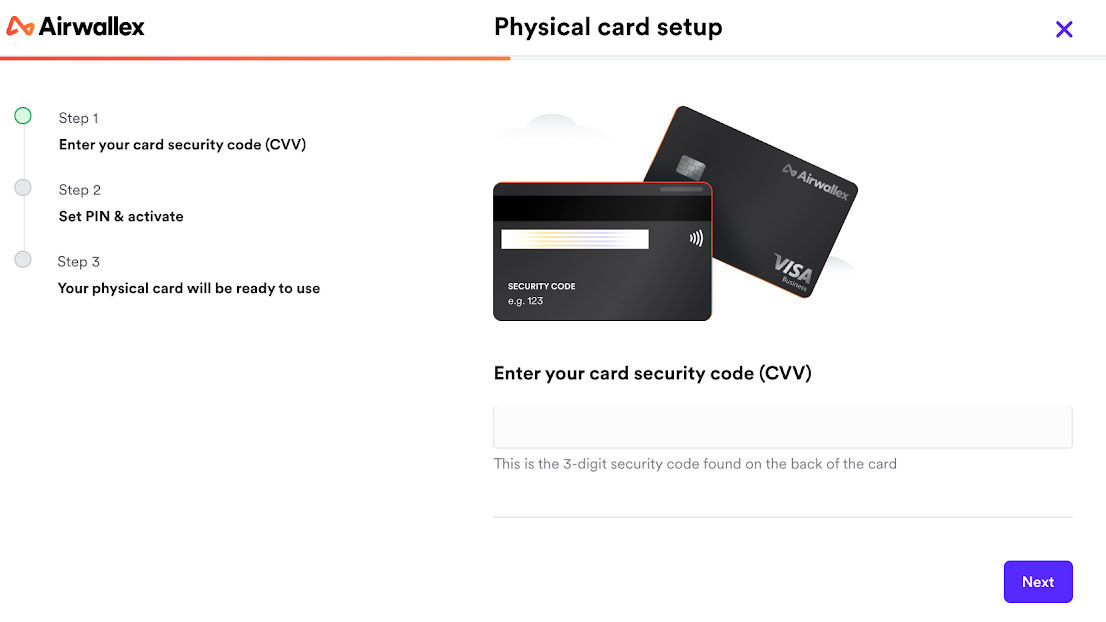 Step 5. Set your PIN and click 'Activate card'.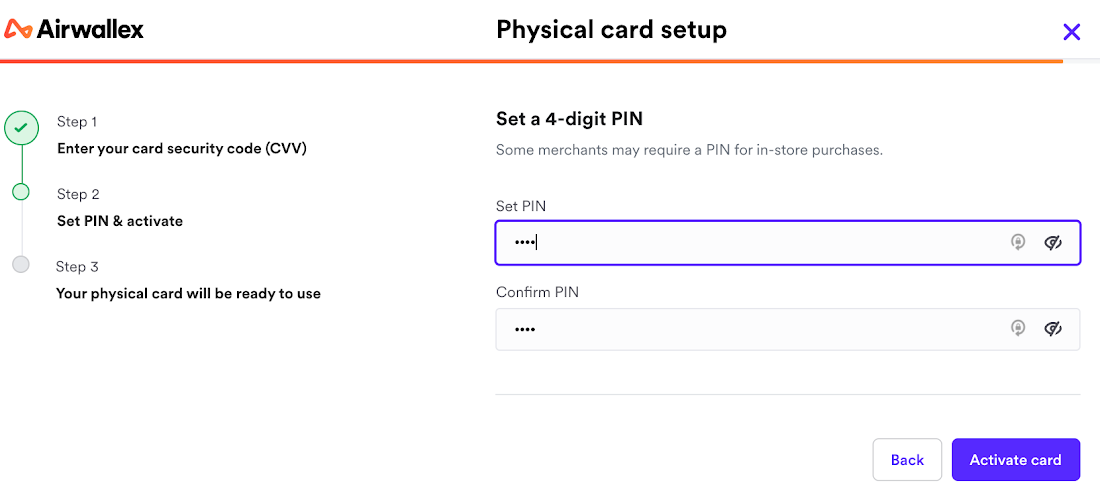 Congratulations, your card is ready to use! 🎉
Note: The expiry date and CVV on your virtual card will update automatically as soon as you activate your physical card. If you've saved your virtual card details anywhere, please don't forget to update them. For more information about this, check out this article.