There are a few different types of account statements that can be accessed via the Webapp:
General Account Statement
To export a general account statement, as well as statements tailored for Amazon and eBay account confirmation, select a Global Account and navigate to 'Export'.
These statements confirm all Global Account details in a PDF format, and can be used for confirming these details with third parties.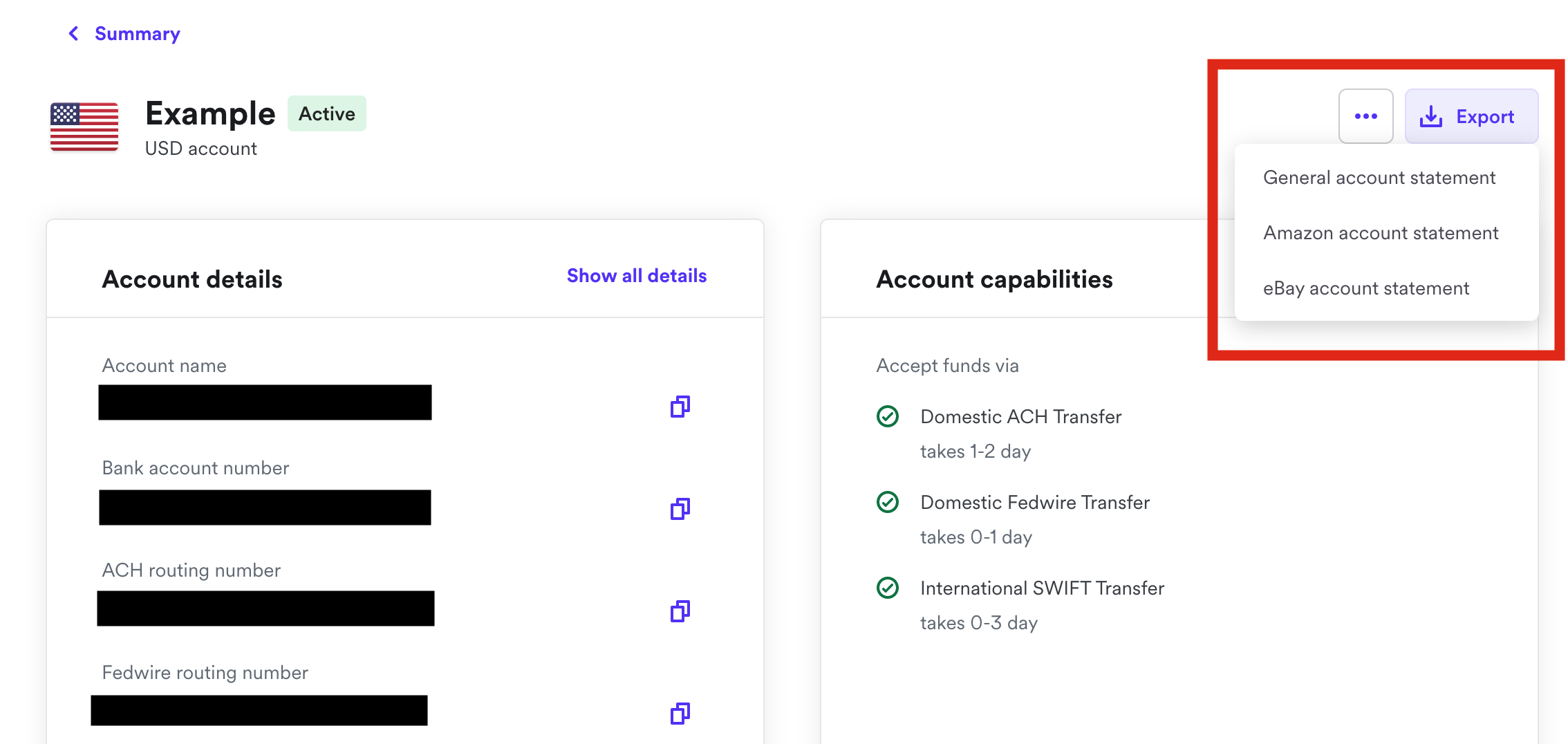 Account Activity Report
To export a report showing all deposits received through a particular Global Account, navigate to the Global Account, followed by 'Account Activity' and 'Export'. Here you can export all deposits received through a Global Account within the date ranges of your choosing.
Transaction Reports
You may also export balance activity, settlement and transaction reports via the 'Reports' tab of your overall Wallet. These reports contain more in depth transactional data, and can be customised by currency, transaction type and date ranges.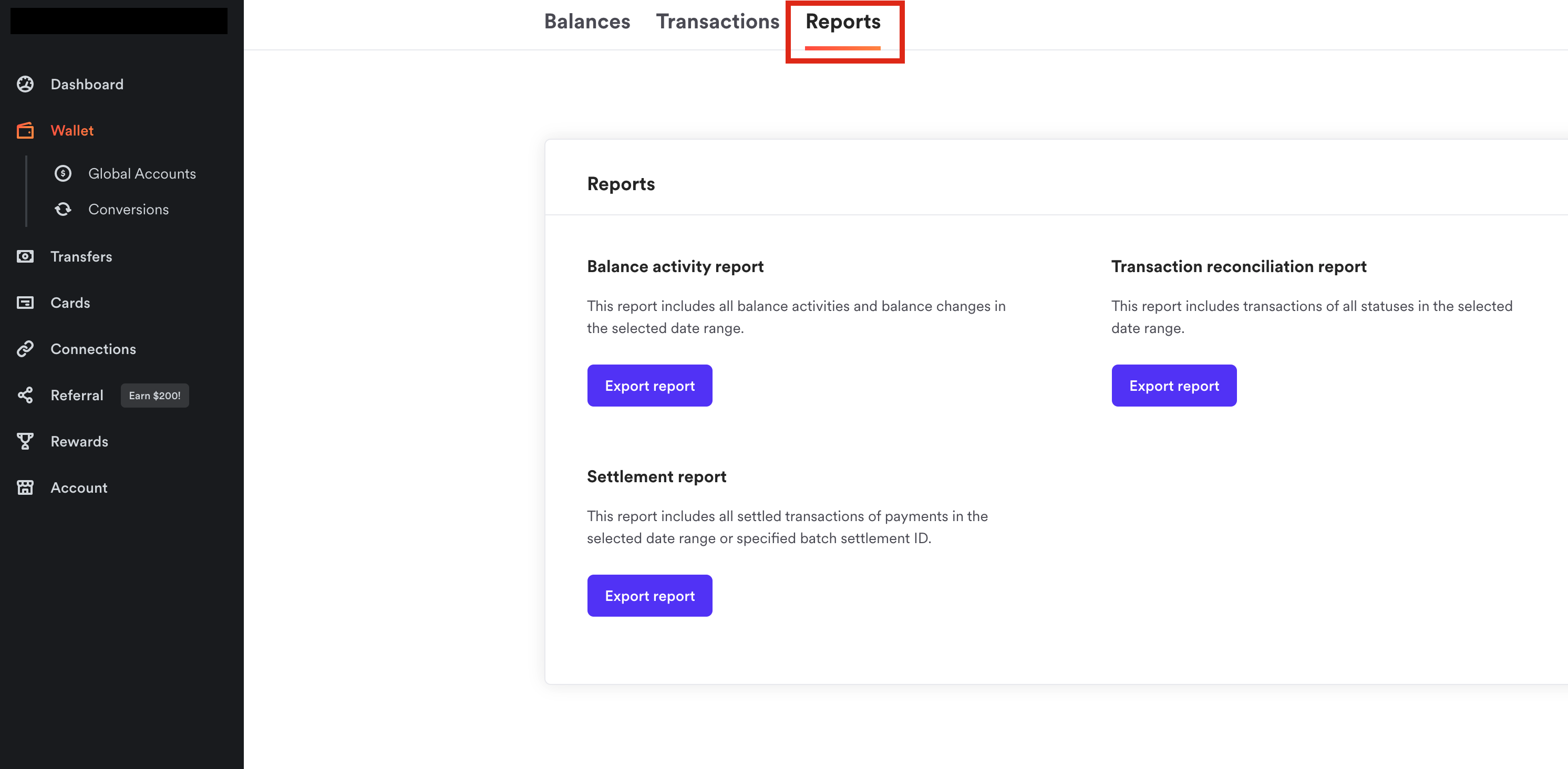 .