This article explains how you are able to open a separate Airwallex account for a second business, provided it has it's own registration details.
Each of your businesses will have completely separate and distinct accounts, however you'll be able to access both using the same set of login details.
To open an additional account under your same business/entity, see here.
Adding another business
To add another business, simply:
1. Click on your business name in the top left corner of your webapp
2. Click "Add another account"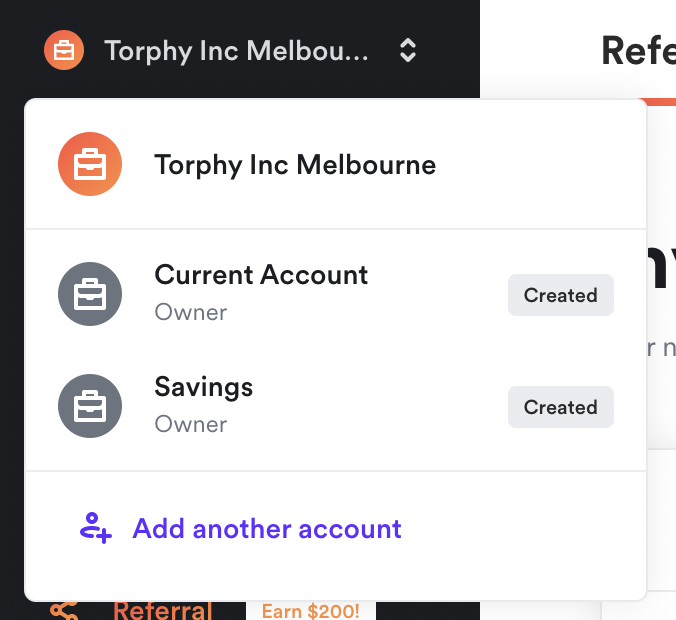 3. Follow the prompts to add your business!
4. You'll need to add all your business information and complete the onboarding process.
5. Once you've been onboarded, you can add new users, roles, and toggle between your accounts easily!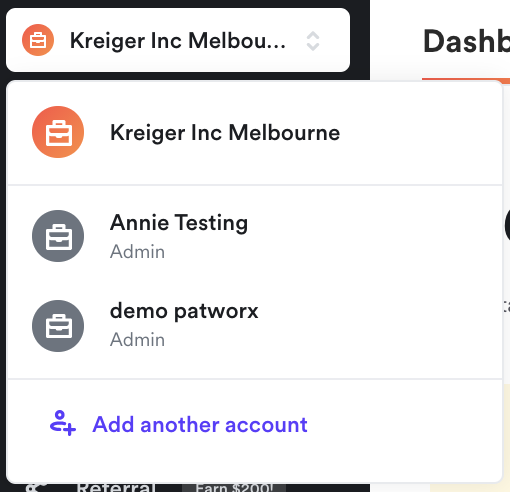 I already have two Airwallex accounts under different login credentials, but would prefer to be able to toggle between them in one account. Can I do this?
Yes! All you need to do is:
Choose which login credentials you'd like to use going forward

Add the email address of this account as a user on your other Airwallex account

You should then be able to click the toggle in the top left corner, see your other account listed there, and toggle between them as needed!