Signing up for multiple businesses with the same login credentials is possible with Airwallex.
When you sign up with Airwallex, your phone number and email address act as unique identifiers. If you try to sign up for another account using the same phone number or email address that you've already used for your first account, your sign-up won't be accepted in order to reduce the chances of duplicate accounts.
Instead, you can open a second account using your existing login credentials by making use of our "Multi-Business" Feature. This feature will allow you to add more businesses to your existing account, where you can toggle between them easily.
How does it work?
Any business you add will still need to go through the normal onboarding process and will need to have new users and roles added.
Once onboarded, you'll be able to view all of your Airwallex accounts in the toggle below, and switch between them quickly and easily.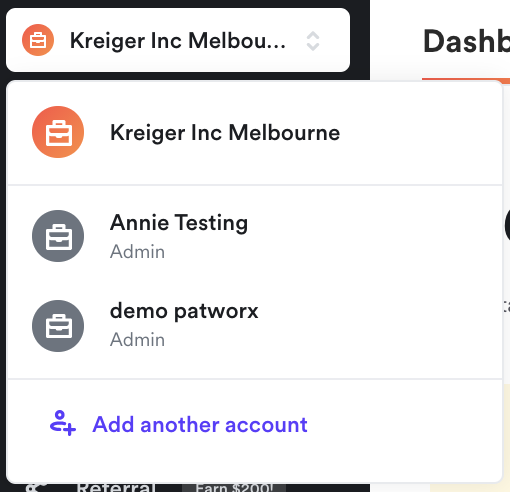 Each of your businesses will have separate Wallet, Global Accounts and Connection Pages.
How to turn the Multi-Business Feature on in your account?
Step 1. Please contact our customer support team or your BD to turn on the Multi-Business Feature for you.
Step 2. Once enabled, the next step would be to add your new business into your existing account by following the steps below:
As soon as you get your business registered and receive your [Australian Business Number/Company Number], you will need to create a new account through the Webapp.

All you need to do is

log into your Airwallex account and click the dropdown on the top of the navigation bar.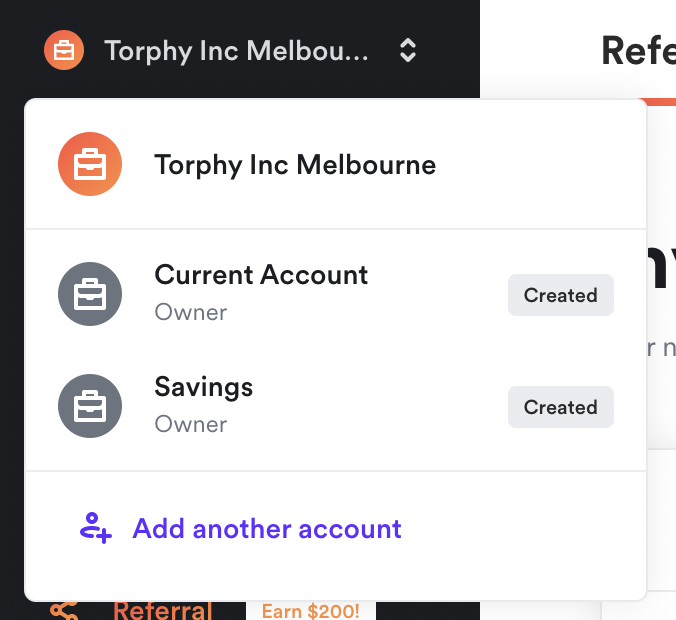 Click on 'Add another account', to redirect to a new page where you will follow the instructions to create a new account.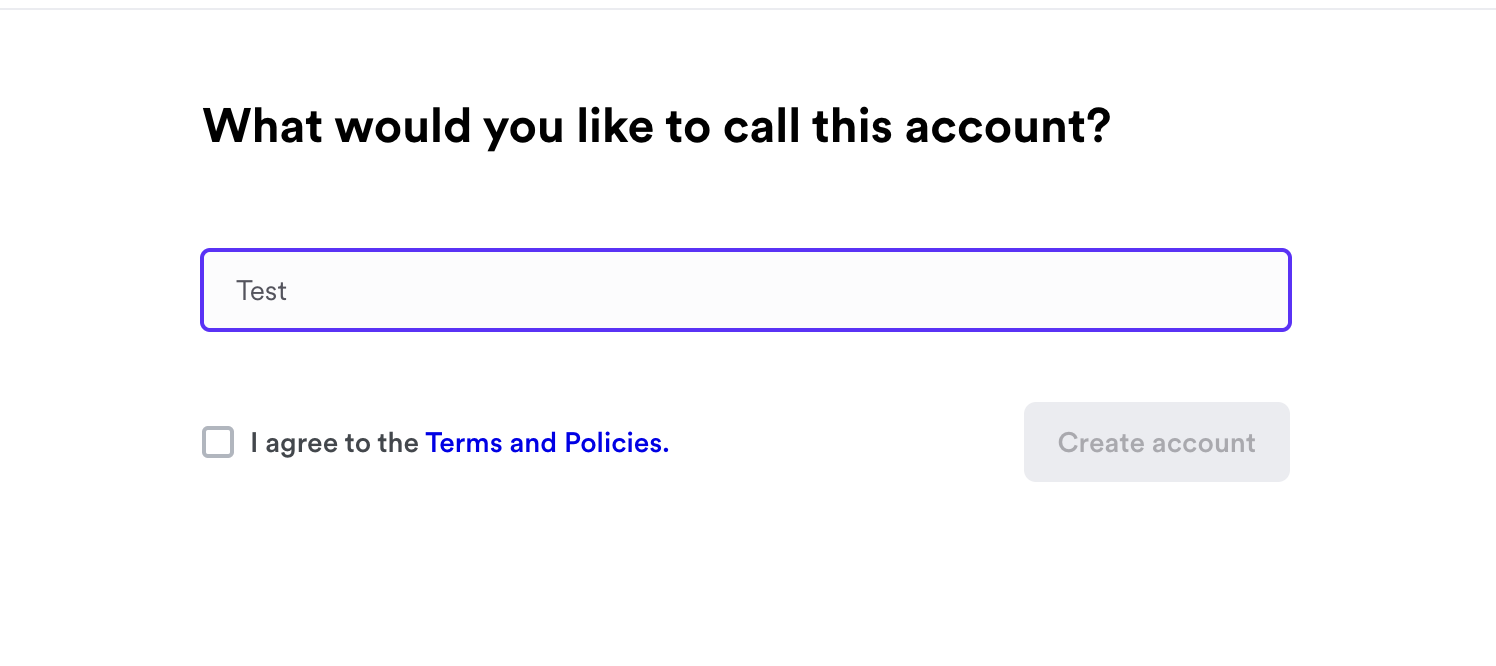 You will then be able to submit the relevant business information and documentation for review by our onboarding team.
I already have two Airwallex accounts using different login credentials, but would prefer to be able to toggle between them in one account. Can I do this?
Yes, using the multi-account feature, you can move both of your businesses' Airwallex accounts under one set of login credentials to make it easier to switch between them.
All you need to do is:
Choose which login credentials you'd like to use going forward

Add the email address of this account as a user on your other Airwallex account

Get in touch with our customer support team or your account manager, who will switch on the Multi-Business Feature for you

Once this has been switched on, you should be able to click the toggle in the top left corner, see your other account listed there, and toggle between them as needed!