This article walks you through the process to link an existing Global Account to PayPal. If you don't have a Global Account ready to link to PayPal, read this help article on creating new Global Accounts.
Log into your PayPal account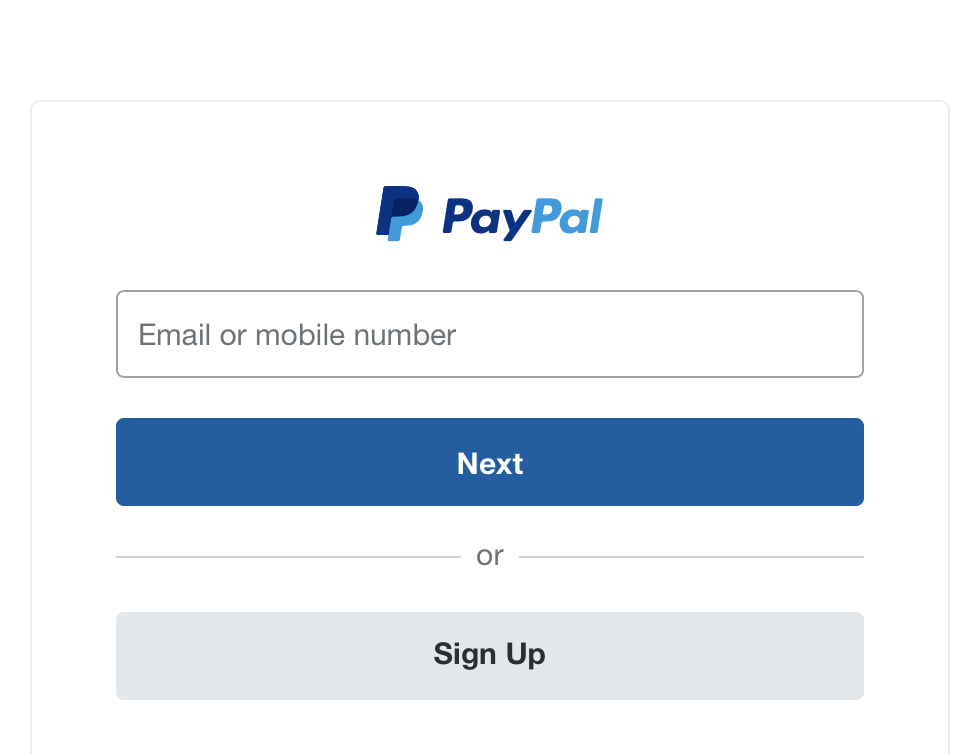 Then follow these steps:
To link your bank account on the PayPal website (this may vary by region):
Click Wallet at the top of the page.
Click the bank you want to confirm.
Click Link your bank another way and enter account information.
Enter the exact amounts of the 2 deposits made to your account. For example, if you receive two deposits of $.05 and $.15, enter .05 and .15 on the screen.
Click Submit.
To link your bank account on the PayPal app:
Tap Wallet.
Tap + across from Banks and cards.
Tap Banks.
Add your Global Account details manually.
Finding your Global Account details:
Log into Web App and navigate to the Global Accounts tab in the sidebar on the left, nested under the Wallet tab. Select the account you wish to link to PayPal to view the details required.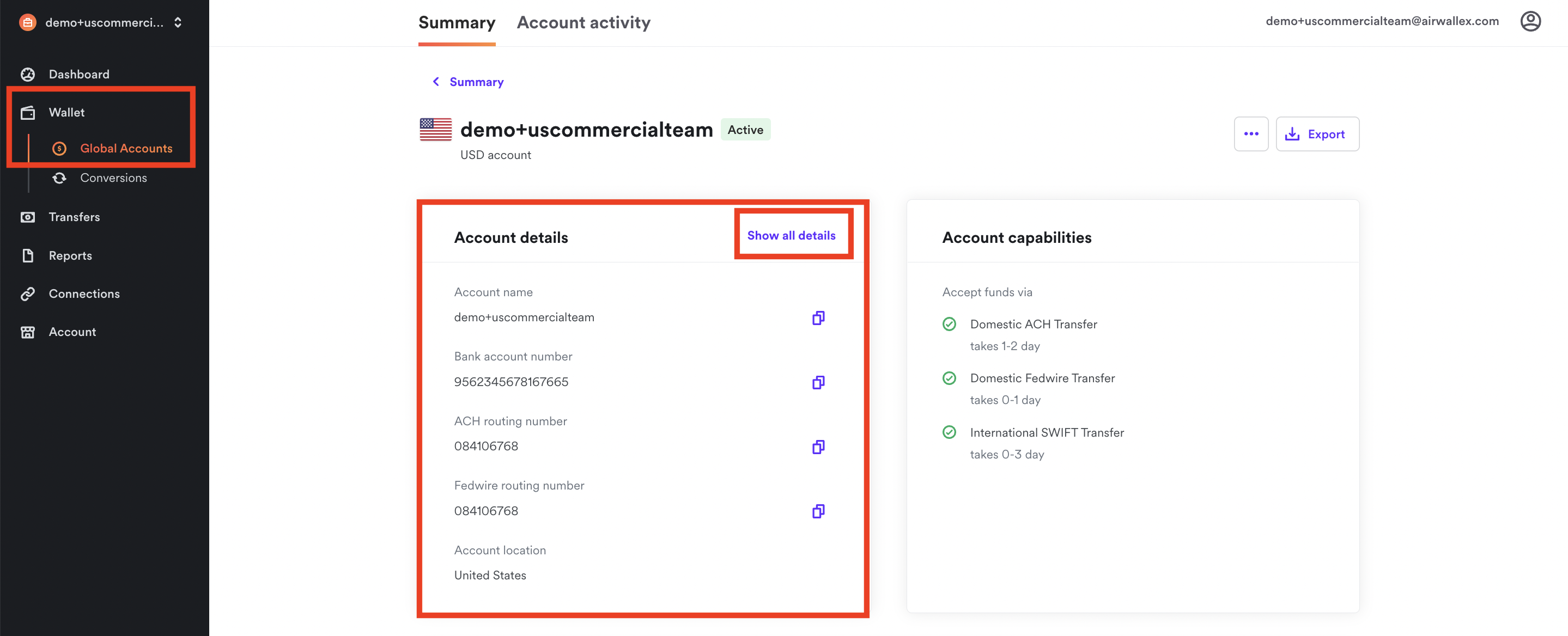 Verifying Microdeposits
Depending on the country location of your Global Account, the format of the microdeposits sent by PayPal to your Global Account for verification purposes may vary. Typically 1-2 microdeposits will be sent to your Global Account, which you'll be required to confirm within your PayPal account. There may be a code included in the reference line which you'll also be required to confirm. Please keep in mind, that depending on location, this may take a few business days to complete.
Congratulations! You have successfully added new account!