Your Wallet is the main store of funds in your account, and provides valuable information about the funds you hold and your recent transaction history. Your account will include Wallets for each currency that you hold with Airwallex.
There are two main ways to add funds to your wallet:
By using the

'Add funds'

feature on your

Wallet

page (2 - 3 business days) or bank transfer via your Global Account details

By

direct debit

from an existing bank account by linking it to Airwallex (note: only United States is supported at this stage, this deposit takes 2 - 5 business days to arrive)
The above are estimated timelines for your funds to settle in your wallet and will depend on your own bank and the currency you fund your Wallet with. In countries where Airwallex has integrated with local payment networks, your funds may be available sooner.
Need your funds to settle faster or funds haven't arrived? Please reach out to our Support Team here.
This guide will walk you through the process to add new funds to your Wallet.
1. By using the 'Add funds' feature on your wallet
To see your current Wallet balances, and to deposit funds, navigate to the Wallet page in the sidebar on the left of the screen.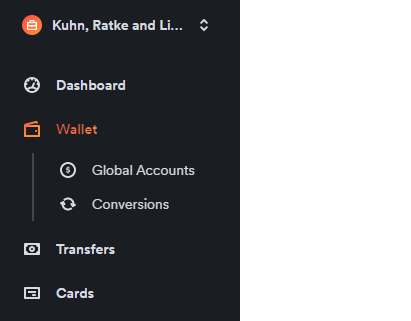 To deposit straight away, click Add funds in the top right of your browser.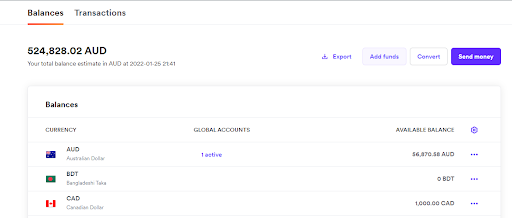 Select your desired currency and you will see the bank account details to make a transfer to. Using your own bank, send a payment to the Bank account details shown.
Please note: when adding certain funds you may be prompted to enter a unique Airwallex transaction reference in your bank's payment description field. Please ensure this reference is entered, otherwise the arrival of your funds to your Airwallex account will likely be delayed.

2. By direct debit link via linked bank account
See this guide here: How to Link your bank account to Airwallex