Your Wallet is the main store of funds in your account, and provides valuable information about the funds you hold and your recent transaction history. Your account will include Wallets for each currency that you hold with Airwallex.
This guide will walk you through the process to add new funds to your Wallet.
1. Navigate to Wallet in the sidebar
To see your current Wallet balances, and to deposit funds, navigate to the Wallet page in the sidebar on the left of the screen.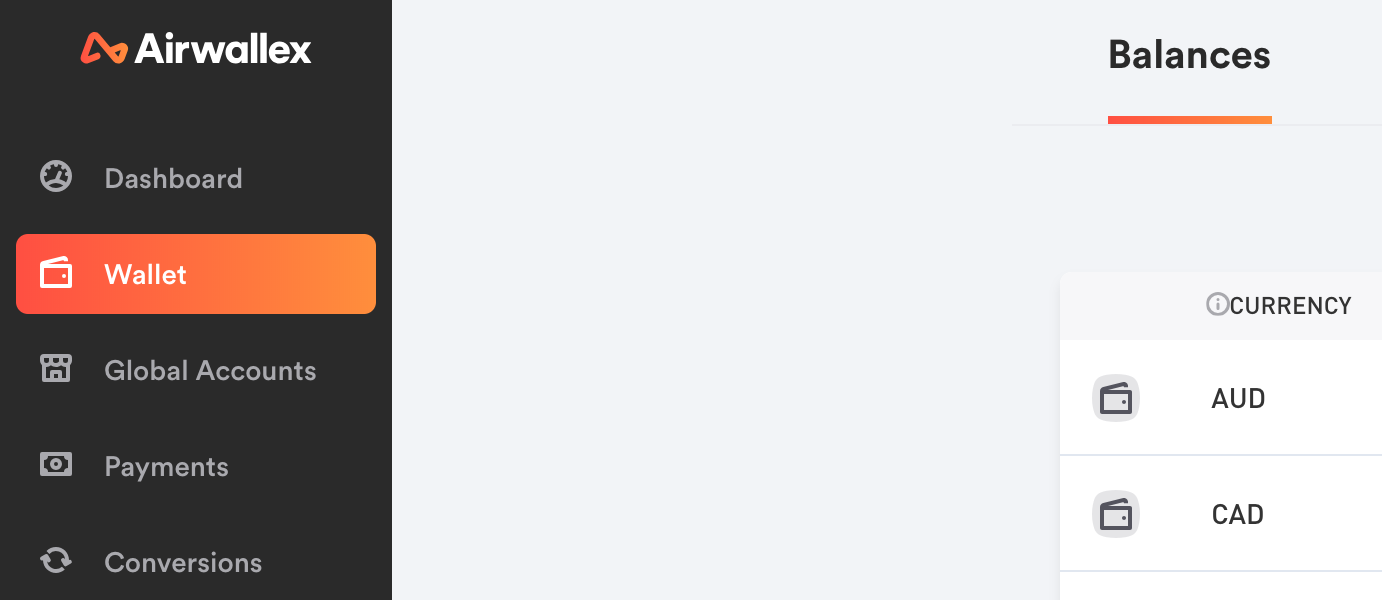 2. Click + Deposit or select a Wallet to see more information
To deposit straight away, click Add funds in the top right of your browser.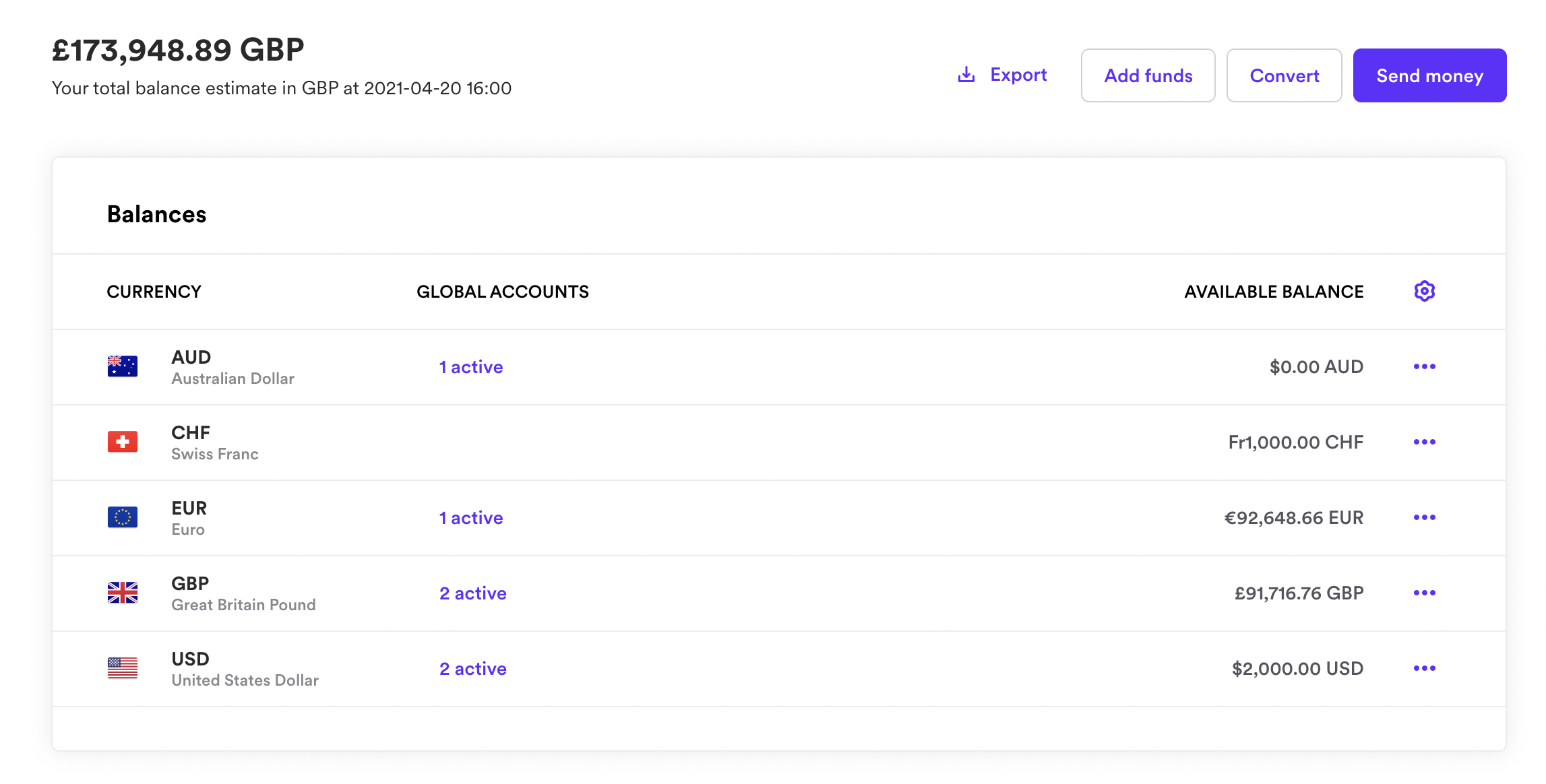 This will present the bank account details to send your funds to each currency you hold.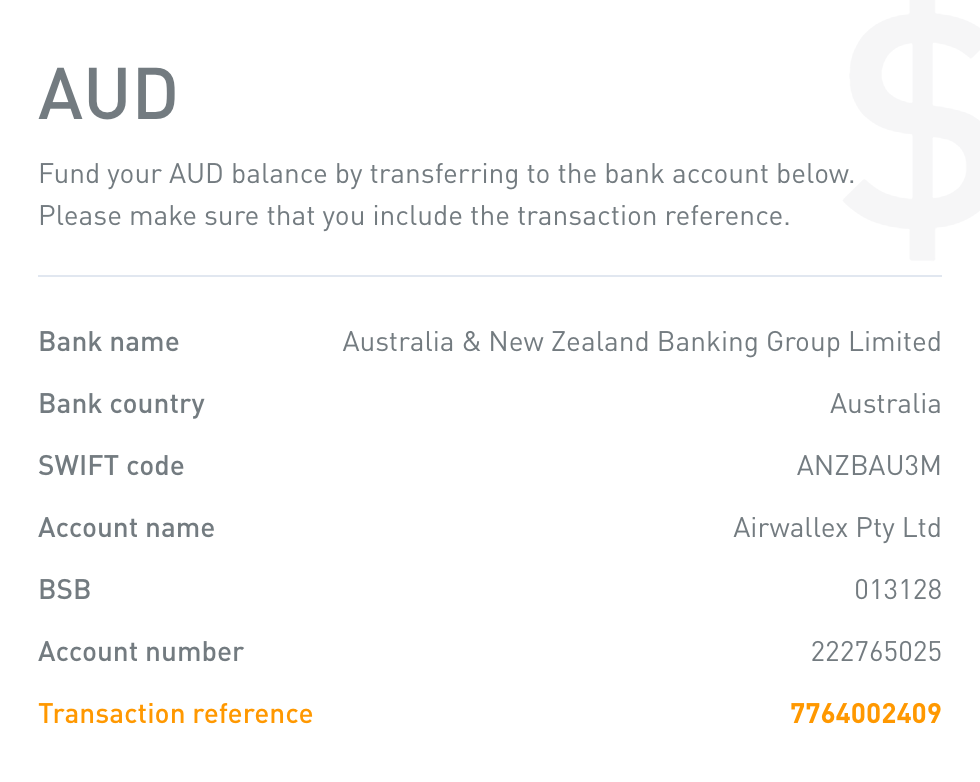 To deposit in a different currency to a different wallet, you can select the currency required in the drop down menu.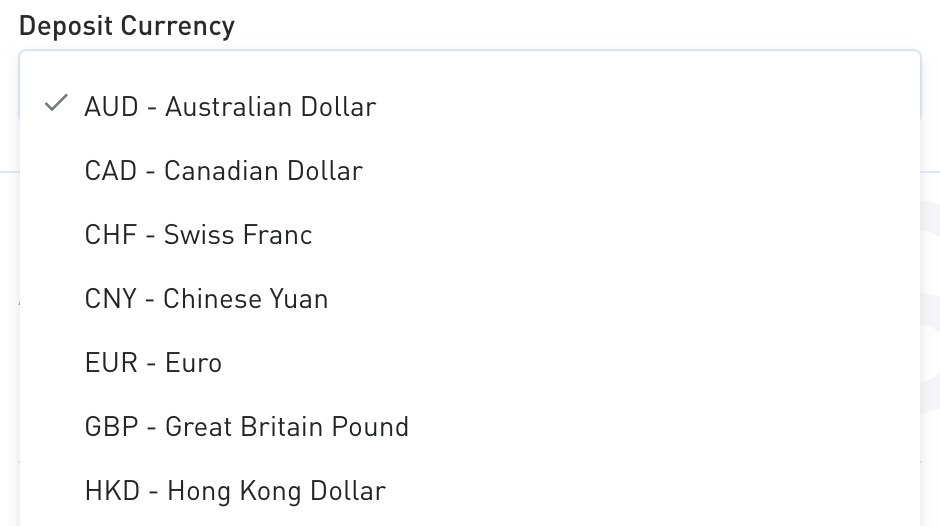 3. Send your funds to this bank account
Using your own bank, send a payment to the Bank account shown, making sure to include the Transaction reference number highlighted.
---
Alternatively, you can select a Wallet from the list to see a list of recent transactions and make a new deposit, following the same steps outlined above.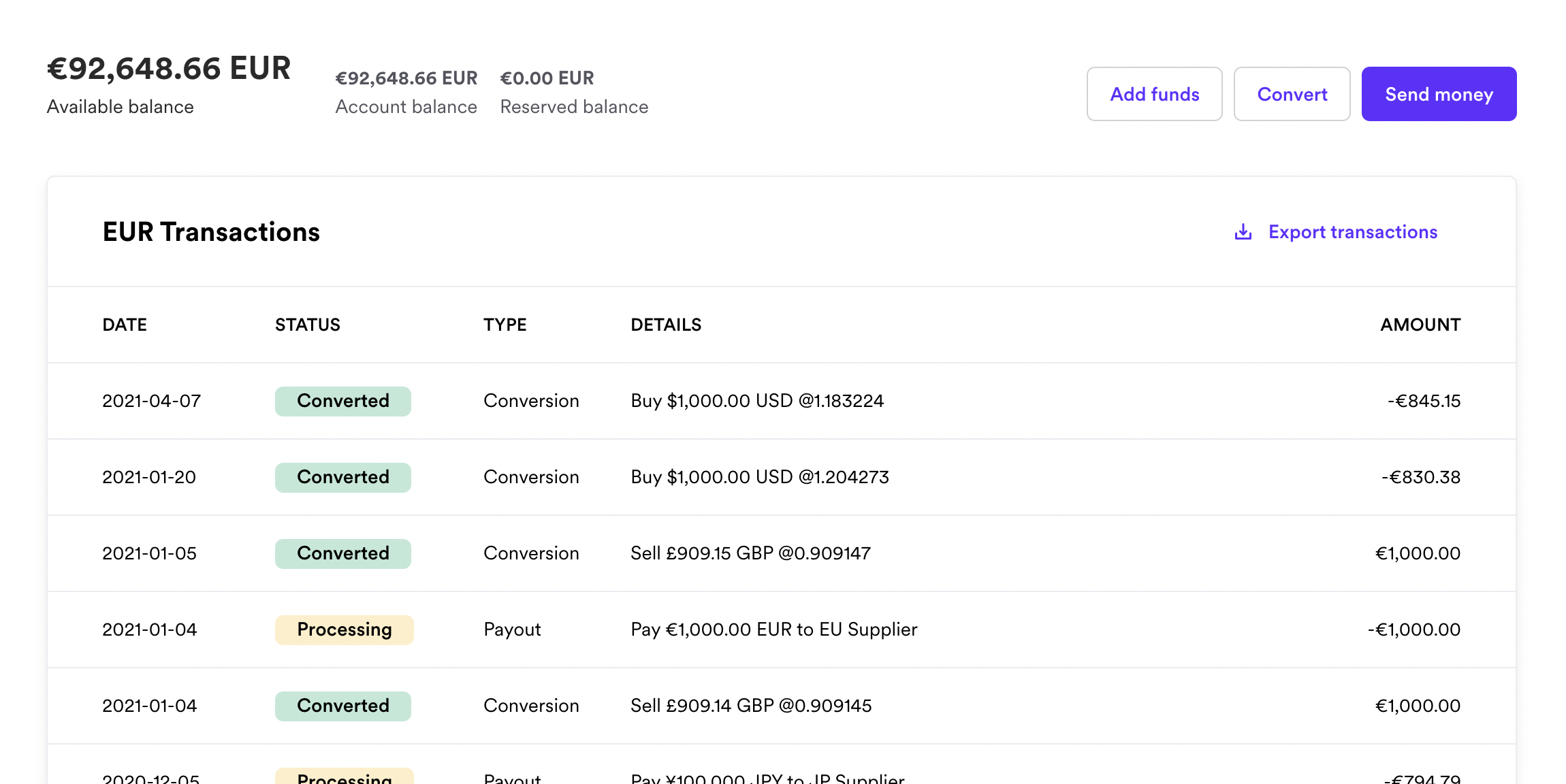 Depending on your own bank and the currency you fund your Wallet with, your funds will be available within 2 business days. In countries where Airwallex has integrated with local payment networks, your funds may be available sooner.